Reviewer:
Rowena
The A.I. Who Loved Me
by
Alyssa Cole
Narrator:
Regina Hall
,
Mindy Kaling
Publisher
:
Audible Studios
Publication Date
: December 3, 2019
Format:
Audiobook
Source:
Audible Escape
Point-of-View:
First
Cliffhanger:
View Spoiler »
No « Hide Spoiler
Genres:
Science Fiction
Pages:
6
Length:
5 hours, 18 minutes
Add It
:
Goodreads
Reading Challenges:
Rowena's 2019 GoodReads Challenge
Amazon
|
Barnes & Noble
|
The Ripped Bodice
|
Google Play Books
Listening Length: 5 hours and 18 minutes

A captivating romantic comedy with a thrilling sci-fi twist by award-winning author Alyssa Cole!

Trinity Jordan leads a quiet, normal life: working from home for the Hive, a multifunctional government research center, and recovering from the incident that sent her into a tailspin. But the life she's trying to rebuild is plagued by mishaps when Li Wei, her neighbor's super sexy and super strange nephew, moves in and turns things upside down. Li Wei's behavior is downright odd—and the attraction building between them is even more so. When an emergency pulls his aunt away from the apartment complex, Trinity decides to keep an eye on him…and slowly discovers that nothing is what it seems. For one thing, Li Wei isn't just the hot guy next door—he's the hot A.I. next door. In fact, he's so advanced that he blurs the line between man and machine. It's up to Trinity to help him achieve his objective of learning to be human, but danger is mounting as they figure out whether he's capable of the most illogical human behavior of all…falling in love.
I'm not much of a science fiction romance reader but for some reason, I wanted to read this one and I'm really glad that I did because I liked it. I listened to this audiobook on my flight to Chicago and then finished it on my flight home from Chicago. It was super easy to fall into and I thought all of the narrators did a fabulous job of bringing Trinity and Li Wei's story to life. I would definitely listen to another audiobook that Regina Hall narrates.
So Alyssa Cole penned a sci-fi romance that really worked for me. It was fun, sweet and it even brought the steam. I was listening to the love scenes like, "Okayyy Li Wei." Haha. It took a little while for me to figure my way around what was what, who was who, and you know, all of that jazz but once I figured things out, I was up and running. So Trinity is a woman who works for Hive, a government research company. She's recovering from an accident that took her out. She's trying to figure some things out when she meets her neighbor's nephew, Li Wei. Li Wei is nothing like Trinity originally thought and the more she gets to know him, the more she wants to know about him. There's chemistry sizzling between them and it's not easy for either of them to walk away.
Trinity and Li Wei were pretty fantastic characters. I loved seeing them grow into their feelings for each other, and I thought Alyssa Cole did a great job of making me roll with an A.I. love story. I don't normally read science fiction romances but this worked. I mean, sure it took me a little bit to warm up to the story itself but in the end, I was glad that I read it because the story was fun and it was interesting and that end? Yeah, I was a fan. I will definitely be reading more stories like this and definitely more stories by Alyssa Cole. This was one of the last reads of 2019 for me and it was definitely a good way to end out my year in reading. I definitely recommend.
Final Grade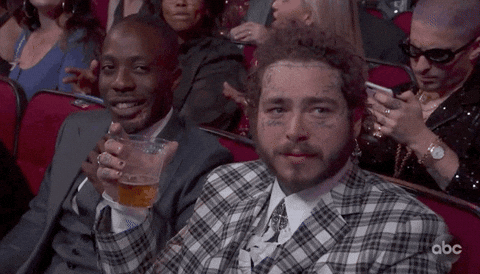 4 out of 5