Reviewer:
Rowena
Getting Played
by
Emma Chase
Narrator:
Andi Arndt
,
Zachary Webber
Series:
Getting Some #2
Also in this series:
Getting Schooled (Getting Some, #1)
,
Getting Schooled (Getting Some, #1)
,
Getting Played
,
Getting Schooled
,
Getting Real
Publisher
:
Audible Studios
Publication Date
: June 11, 2019
Format:
Audiobook
Source:
Audible Escape
Point-of-View:
Third
Cliffhanger:
View Spoiler »
No « Hide Spoiler
Content Warning:
View Spoiler »
Surprise Pregnancy, « Hide Spoiler
Genres:
Contemporary Romance
Pages:
241
Length:
6 hours, 57 minutes
Add It
:
Goodreads
Reading Challenges:
Rowena's 2019 GoodReads Challenge
,
Rowena's 2019 TBR Challenge
Amazon
|
Barnes & Noble
|
The Ripped Bodice
|
Google Play Books
Series Rating:
Listening Length: 6 hours and 57 minutesProgram Type: AudiobookVersion: Unabridged

A magnificent new romance by New York Times best-selling author Emma Chase - available in audio first!

Dean Walker is all about keeping life simple. He's effortlessly talented and intelligent - spending his summers playing drums in the local band and the rest of the year teaching high school in the same Jersey town where he grew up. He likes his love life simple too, enjoying the commitment-free hook-ups his good looks and sexy charm have always made oh so easy.

Then he meets Lainey Burrows. And his simple, easy life gets turned upside down.

One wild one-night stand was all it was ever supposed to be, so Lainey is shocked when she discovers that her sizzling summer fling is also her son's new math teacher. But that's nothing compared to the most unexpected twist of all - their hot hook-up left Lainey knocked up, and now they're about to become parents. Together.

What ensues is an addictive, insatiable, sweet and tender romance that won't be simple, but it will be more than worth the fight.
Getting Played is the second book in Emma Chase's Getting Some series. It's another fabulous addition to the series too. Dean and Lainey were a great couple and I really enjoyed seeing them figure out how to be together after they get their one night stand news.
When I read the first book in this series, Getting Schooled, I knew that I was going to read Dean's book and boy am I glad that I saw that one through because this was another fabulous contemporary romance by Emma Chase. Everything that Holly and Casee said about this book being good was true. I enjoyed getting to know both Lainey and Dean, I loved seeing the relationship that blossomed between Lainey's son and Dean. I also really enjoyed seeing Garrett and Callie again. I loved that they were still a big part of Dean's life and I adored seeing Dean with his grandmother. This was just a great small-town romance that delivered lots of heartwarming charm that I just ate right up.
Dean was a bit immature in the last book but seeing him really come into his own in this book was fan-freaking-tastic. I really enjoyed seeing him with his students, I really loved seeing him bond with Lainey's son and I absolutely adored seeing him get excited about the changes coming his way with Lainey. The way that they transitioned their lives to include each other made for a great romance. This was another one of those straight-up contemporary romances where the two main leads know that they have feelings for each other and they figure out how to overcome the obstacles in their way so that they can be together.
Lainey was a great heroine. She was a fanastic heroine for Dean and I really loved that she was a mother first. She didn't take her role as Jason's mother lightly and I dug that about her. I loved the relationship she forged with Jason as well. She built a strong and solid foundation that gave Jason the support he needed from her. I loved that she was able to be honest with Jason about anything and everything and that Jason felt like they were a team that could tackle anything together. They supported each other and when Dean came along, Jason welcomed him into their little unit but his Mom was always first with him. It was just a lot of fun to read about a bunch of normal people trying to figure their shit out…together.
Overall, this was a great book and though there were spots in the book where I wanted to ring all of their necks, in the end, they all got it right and were stronger for their obstacles. Emma Chase continues to shine brightly as a fabulous contemporary romance author and I hope she writes Dean's brother's book next. I need to know Connor more. Fingers crossed. If you guys are in the mood for a fun and sweet contemporary romance, look no further than Dean and Lainey's book. I promise, it's good.
Final Grade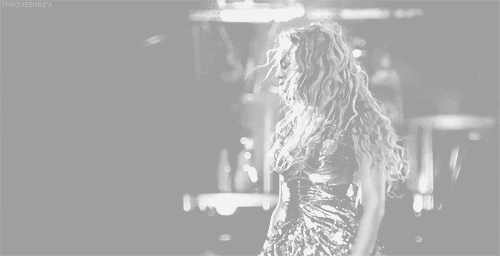 4.25 out of 5
Getting Some
Related Posts