Sunday Spotlight is a feature we began in 2016. This year we're spotlighting our favorite books, old and new. We'll be raving about the books we love and being total fangirls. You've been warned. 🙂
This week's Sunday Spotlight is another comfort read. Sometimes a girl just wants to read about two adults. Getting Schooled by Emma Chase is that book. There isn't a lot of angst or drama here, just two people reconnecting with each other and learning each other as adults.
Getting Schooled
by
Emma Chase
Series:
Getting Some #1
Also in this series:
Getting Schooled (Getting Some, #1)
,
Getting Schooled (Getting Some, #1)
,
Getting Played
,
Getting Played
,
Getting Real
Publisher
:
Self-Published
Publication Date
: June 26, 2018
Genres:
Contemporary Romance
Pages:
300
Add It
:
Goodreads
Amazon
|
Barnes & Noble
|
The Ripped Bodice
|
Google Play Books
Series Rating:
Head of the class...

Garrett Daniels has this whole life thing figured out.

The cocky, charismatic former high school star quarterback is an idolized football coach and "cool" teacher in the hometown where he's not just a golden boy—he's platinum. He has good friends, a great house on the lake, and the best damn sidekick a man could ask for: Snoopy, the albino beagle.

Then...Callie Carpenter comes home.

And knocks him right on his tight end zone.

Back to school...

Callie has a pretty sweet life herself...on the other side of the country. But circumstances—that she'd prefer to never speak of again—have brought her back home, helping out her parents and substitute teaching at her old high school.

Now she's facing bickering, raging hormones, constant gossip, awkward weirdness, and drama galore...and that's just the teachers.

Just like old times...

When Garrett offers to show his former high school sweetheart the secrets of his winning teacher ways, Callie jumps at the chance—and then has to stop herself from jumping him.

Good friends are all they can ever be.

Or...these teachers just might end up getting schooled—hard—by love.
Favorite Quotes
Garett and Callie were high school sweethearts who broke up in college and ended up on opposite sides of the country from each other. When Callie ends up back home for an extended period of time, they reconnect.
I like Tara — but even if I didn't, I wouldn't bullshit her. A man gets to a point in his life when he realizes that honesty —even if it's not what someone wants to hear — is just simpler.
I love how honest Garrett is. With himself and everyone else. He doesn't play games or try to b.s. anyone.
You never forget your first. Isn't that what they say? Callie was my first and for a long time, I thought she'd be my only.
He and Callie both have to deal with some residual feelings….
It's a strange sensation standing in front of someone you've loved deeply—someone who, once upon a time, you couldn't imagine not seeing, not talking to every day. Someone who used to be the center of your whole world . . . that you just don't know anymore.
..but honestly this book is more about them getting to know each other now.
I want to know him, inside and out, all over again. And he feels the same way. Garrett wants this version of me as much as he always did—maybe even more. I heard it in his whispered words and felt it in his kiss.
The hi-jinx that happen because of their students are hilarious.
DJ adds, "I can sprint home in ten, do the deed, and be back here in fifteen."

Apparently, DJ shits as fast as he runs – there's something I could've gone my whole damn life without knowing.

I squeeze the bridge of my nose. "And why are you telling me this?"

"We wanted to make sure you were good with it," Wilson says. "In case things go south and we get pinched. We didn't want you to be pissed."

Now that's respect. Yes, technically they should be able to take a shit without my blessing, but still, as a coach — I'm touched.
There are also some touching moments throughout. I like how both Garrett and Callie connect with their students.
I lean forward and lower my voice. "The truth is, when it comes to guys and girls, men and women? We need them, more than they will ever, ever, need us." I've passed on a lot of life lessons to these boys, but this may be the most important of them all.
In short, there's a lot of humor here, but also a really sweet romance.
"You were always my girl, Callie, even after you weren't anymore. Do you know what I mean?" I nod. "Yeah, I know exactly what you mean."
I love this book.
"As for what I want . . . I want you, Callie. For as long as you're here, for as long as you'll let me have you. I want all of you."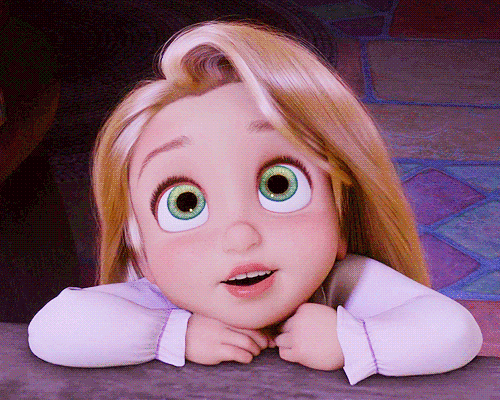 Getting Some
Giveaway Alert
We're giving one lucky winner their choice of one of our Sunday Spotlight books. Use the widget below to enter for one of this month's features.
Sunday Spotlight: April 2020
Are you as excited for this release as we are? Let us know how excited you are and what other books you're looking forward to this year!
Related Posts