Reviewer:
Rowena
How to Date Your Dragon
by
Molly Harper
Narrator:
Amanda Ronconi
,
Jonathan Davis
Series:
Mystic Bayou #1
Also in this series:
How to Date Your Dragon (Mystic Bayou, #1)
,
Even Tree Nymphs Get the Blues
,
How to Date Your Dragon
,
Selkies are a Girl's Best Friend
,
One Fine Fae
,
Shifters in the Night
,
A Farewell to Charms
Publisher
:
Audible Studios
Publication Date
: January 23, 2018
Format:
Audiobook
Source:
Audible Escape
Point-of-View:
Alternating Third
Genres:
Paranormal Romance
Length:
6 hours, 24 minutes
Add It
:
Goodreads
Reading Challenges:
Rowena's 2019 GoodReads Challenge
,
Rowena's 2019 New to Me Challenge
Amazon
|
Barnes & Noble
|
The Ripped Bodice
|
Google Play Books
Series Rating:
Anthropologist Jillian Ramsay's career has taken a turn south.

Concerned that technology is about to chase mythological creatures out into the open (how long can Sasquatch stay hidden from Google maps?), the League for Interspecies Cooperation is sending Jillian to Louisiana on a fact-finding mission. While the League hopes to hold on to secrecy for a little bit longer, they're preparing for the worst in terms of human reactions. They need a plan, so they look to Mystic Bayou, a tiny town hidden in the swamp where humans and supernatural residents have been living in harmony for generations. Mermaids and gator shifters swim in the bayou. Spirit bottles light the front porches after twilight. Dragons light the fires under crayfish pots.

Jillian's first assignment for the League could be her last. Mystic Bayou is wary of outsiders, and she has difficulty getting locals to talk to her. And she can't get the gruff town sheriff, Bael Boone, off of her back or out of her mind. Bael is the finest male specimen she's seen in a long time, even though he might not be human. Soon their flirtation is hotter than a dragon's breath, which Bael just might turn out to be....
How to Date Your Dragon is the first book in Molly Harper's Mystic Bayou series and it's the first book that I tackled on my Summer Reading Challenge for this year. It's one of Holly's picks for me and though I wasn't all that interested in reading this book, I'm glad that Holly picked it because it was a fun paranormal romance that I enjoyed from beginning to end.
Jillian Ramsay works for the League for Interspecies Cooperation and her latest assignment takes her to Mystic Bayou in Louisiana. The League has growing concerns that the humans are going to learn all of their supernatural secrets and in an effort to kind of handle everything before it becomes a problem, Jillian is to learn all that she can from the folks of Mystic Bayou about how they live in peace with each other. Easy peasy, right? Well, it would have been easy if any one of the folks would have talked to her but she's having trouble getting folks to open up to her and the only way that she can fix that is to stick around, get to know everyone and make them comfortable with her enough that they'll start talking. She seems to get along with everyone except the town's sheriff, who won't get off her back. She butts heads with Bael Boone at every turn and while on one hand, she wants to punch him in the nuts, on the other, she wants to kiss his brains out.
What a fun treat this book turned out to be. Molly Harper did a great job of introducing a world that had me laughing one minute and happy sighing the next. While Jillian was in town, the people she was interviewing were showing up dead so there was a bit of a mystery going around with us trying to figure out who was killing all of our supernatural friends. I thought that was handled pretty well and I really enjoyed the lighter side of paranormal romance that this world seemed to be. I'm used to a more darker paranormal world and I really love the intensity of those darker paranormals but Molly Harper created an interesting world for the folks of Mystic Bayou and I liked it.
I thought the romance between Bael and Jillian was fun and I loved how pissed Bael got when Jillian didn't seem to catch on to how important it was that he showed her his hoard. And his dragon name? BWAHAHAHAHA, too freaking funny. I'm curious to see who else gets a romance because I would love to see Zed's story. I really enjoyed getting to know him.
This was a fun introduction into Molly Harper's work and I'm glad that I read it because I do plan on continuing this series and reading more books from Molly Harper. I like her style and am ready for more. I definitely recommend this one.
Final Grade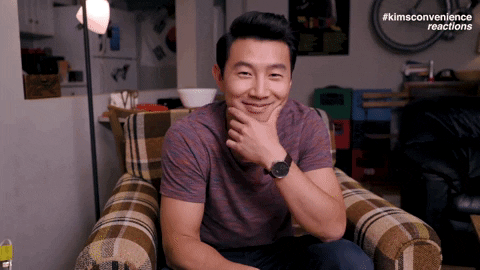 4 out of 5
Mystic Bayou
Related Posts