Reviewer:
Holly
Warrior Fae Trapped
by
K.F. Breene
Narrator:
Nicole Poole
Series:
Warrior Fae #1
,
DDVN #7
Also in this series:
Warrior Fae Princess
,
Born in Fire (Fire and Ice Trilogy, #1)
,
Raised in Fire (Fire and Ice Trilogy, #2)
,
Fused in Fire (Fire and Ice Trilogy, #3)
,
Natural Witch
,
Natural Witch
Publisher
:
Self-Published
Publication Date
: September 10, 2019
Format:
eBook
,
Audiobook
Source:
Purchased
,
Kindle Unlimited
Point-of-View:
Alternating Third
Cliffhanger:
View Spoiler »
Yes, Continuing StoryArc « Hide Spoiler
Content Warning:
View Spoiler »
Violence, Gore, Abuse, Poverty, « Hide Spoiler
Genres:
Paranormal Romance
,
Urban Fantasy
Pages:
438
Length:
9 hours and 21 minutes
Add It
:
Goodreads
Reading Challenges:
Holly's 2019 GoodReads Challenge
Amazon
|
Barnes & Noble
|
The Ripped Bodice
|
Google Play Books
The truce between the vampires and the shifters is long over. So when the two factions stumble upon a lost fae warrior who has no idea what she is, all hell breaks loose.

Charity hasn't had it easy. Growing up in a bad part of Chicago, left by her mother at 16, she's a survivor. So when she gets a scholarship to a good college out in California, she thinks all her dreams have come true.

Instead she falls head first into a nightmare.

At a posh party she doesn't belong, she gets the shock of her life: vampires and shifters are real! Magic is real. And she is anything but a mundane poor kid just trying to make it.

Warrior runs in her blood. If only she knew how to use it.

Suddenly, she is trapped between two magical super powers - a cunning elder vampire who wishes to use her for her blood ties and maybe tie her to the bed, and a sexy alpha shifter who will protect her at all costs.

Her life of surviving never could've prepared her for this. And if she doesn't learn to harness the fae magic running through her blood, she'll be imprisoned forever.

Action, humor, and romance - we're going back to the DDVN World!
Warrior Fae Trapped is set in the DDVN (Demon Days & Vampire Nights) world (Fire and Ice Trilogy, Magical Mayhem Trilogy), but I feel it stands alone well. You don't need to have read the previous books to understand what's happening here, though there is an overreaching storyarc that connects them all.
Charity grew up in a bad part of Chicago with an abusive father. When she was 16 her mother left, and since then she's been trying to make something of herself. She got a full ride scholarship to college and ended up rooming with a rich girl who couldn't stand the dorms, so she got her dad to move them to a little house instead. Charity is still beyond poor, but she's working hard to change that. When her roommate invites her to a very exclusive party, Charity doesn't want to go, but she wants to fit in and make friends, so she agrees. From the beginning things look hinky, and the warning she gets from another student as she's going in not to drink the punch makes things even more strange.
As it turns out, this a vampire changing party. The vampires have set this up to change some of the very wealthy's children, in hopes of gaining more power in the Brink (the non-magical side of Earth). Charity barely escapes, with the help of Devon, the werewolf who warned her off from drinking the punch. It turns out Charity is packing some magic herself, though she had no idea it was inside her, or that magic was even real.
Now she and Devon are on a mission to evade the master vampire who set up the party, and figure out what her magic is and how to train her. And there's this pesky attraction between them..but that's less important than the way their magic seems to clash…and combine.
This was another great entry in the series. I love how Breene creates strong friendships inside this world. Her heroines are tough and independent, but they from strong bonds. I don't think we see enough strong female relationships in UF, and I'm glad Breene is changing that.
"Do you want a hug, a punch, or a change of subject?" Macy asked, deadpan.

Charity couldn't help but laugh. "Change of subject, please."

"Did you figure out your phone and computer?" Macy asked, bringing out her own phone. "Because I'm happy to make fun of you if you didn't. Help. I mean, I'm happy to help you."
Charity doesn't just form a relationship with the female in the pack. She becomes close to all the pack members. I enjoyed seeing them rally around her, giving her the acceptance and sense of family she'd been missing.
"The afternoon class was the one with Andy, so that was actually good. He insisted that I sit with him and his friends. It was nice to be included."

"The guys seem to like you, not to mention Macy."

She turned her face up to his, a smile of gratitude boosting her loveliness. "I've landed in hell, but I'm in the trenches with good people. I didn't have many friends growing up. It's a neat feeling."
The mystery of Charity's past and where her powers come from is interesting. I'm anxious to see where things go in the next book. I'm enjoying the romance, though I did feel like the ILYs came a little too early. I'd rather have seen that happen in the second book. Still, the action kept me on the edge of my seat and I'm truly invested in seeing where this goes. I immediately started book 2.
Devon stopped in the middle of the aisle and blinked dazedly. "Did you just compliment me on my appearance and body, give me a verbal high five for being a slut, ask me to have quiet sex, and then opt for earplugs assuming I probably wouldn't? Did all that come out of your mouth within the space of thirty seconds?"
Although there are darker elements at play, this novel is written in a rather lighthearted way. Not campy, but fun. There's a lot of gore and some strong emotional scenes, but there's also a lot of humor. If you're looking for a fun, engaging novel filled with action, adventure and romance, this is a great place to start.
Rating: 4.25 out of 5
Warrior Fae
DDVN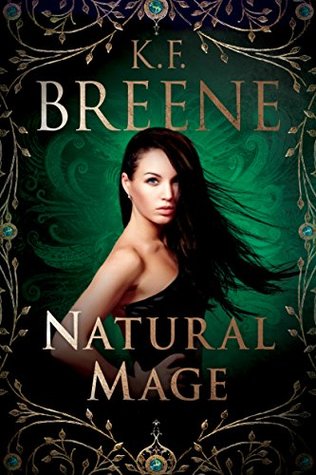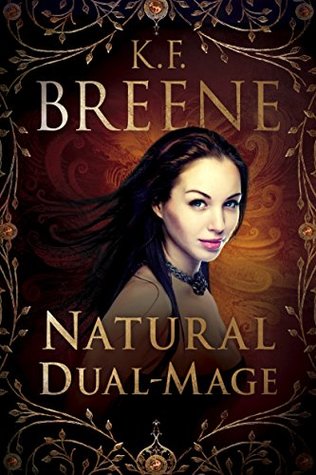 Related Posts