Reviewer:
Holly
Born in Fire (Fire and Ice Trilogy, #1)
by
K.F. Breene
Series:
Fire and Ice Trilogy #1
,
DDVN #1
Also in this series:
Raised in Fire (Fire and Ice Trilogy, #2)
,
Fused in Fire (Fire and Ice Trilogy, #3)
,
Natural Witch
,
Natural Witch
,
Warrior Fae Trapped
,
Warrior Fae Princess
Publisher
:
Self-Published
Publication Date
: February 18, 2017
Format:
eBook
Source:
Kindle Unlimited
Point-of-View:
First
Genres:
Urban Fantasy
Pages:
448
Add It
:
Goodreads
Amazon
|
Barnes & Noble
|
The Ripped Bodice
|
Google Play Books
Heart pounding and laugh out loud funny, USA Today Bestselling author K.F. Breene will take you on a magical joy ride you won't soon forget.

Supernatural Bounty Hunter isn't the sort of thing you see on LinkedIn. But with a rare type of magic like mine, I don't have many options.

So dangerous or not, the job is mine. And it was going fine, until an old as sin vampire stole my mark, and with it, my pay day.

Knowing I'm poor and desperate, he has offered me a job. I'll have to work by his side to help solve a top secret case.

Everyone knows not to trust vampires. Especially a hot elder vampire. But without any other jobs coming up, I'm stuck. As I uncover a web of lies and treachery, revealing an enemy I didn't know existed, the truth of my identity is threatened. I might make it out alive, only to end up in a gilded cage.
Born in Fire is the first book in K.F. Breene's Fire and Ice Trilogy, which follows supernatural bounty hunter Raegan Somserset. It's currently $2.99 for Kindle (or free for KU), which is where I picked it up after seeing it recommended at the back of one of Ilona Andrews' books (I don't recall which one).
Raegan hunts down those with magical abilities, though the majority of the human population doesn't realize they exist. Despite being great at her job, she doesn't make a lot because her lineage makes it impossible for her to acquire legal papers to work. So when her latest mark gets stolen – and her cut of the bounty with it – by a vampire, she's beyond angry. Out of money – and options – she's forced to agree to work with the vampires on another matter, even though it goes against everything she's been taught about staying under the radar and avoiding vampires.
Raegan has a smart mouth and a sharp wit, which means she constantly butts head with her vampire escort, Darius, the one who stole her mark. Though she's forced to work with him she isn't happy about it, and refuses to pretend otherwise. Of course that doesn't help with the inappropriate attraction she feels toward him – which seems to be reciprocated. Good thing she knows vampires are users and can't be trusted – especially with her secrets.
This is my first book by Breene, but it won't be the last. It was fast-paced and action-packed from the start. Raegan's sarcastic humor and smart mouth made for some entertaining scenes. There were a few times it bordered on being campy, though for the most part it was just a lighter UF. There's very little romance in this book. There are hints that more may come in later books, but here it's very mild.
There were times the story seemed to drag on. At 488 pages, it's pretty meaty. It probably could have been cut down a bit and been an easier read. Even so, it was well-written and very enjoyable. I can't wait to find out what happens with Raegan and Darius in the future.
3.75 out of 5
Fire and Ice Trilogy
DDVN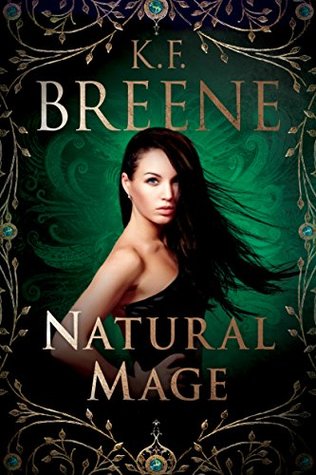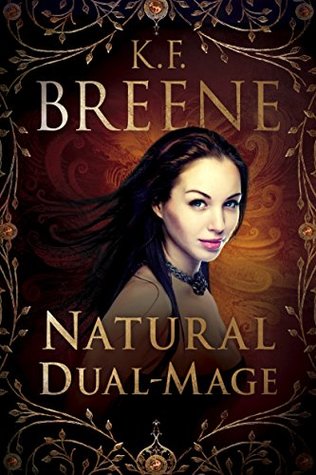 Related Posts