Casee: I just finished up Consumed by J.R. Ward. It did not go well. After that cluster, I couldn't decide what to read. I've been crushing on Ilona Andrews ever since I finished the Hidden Legacy series, but I don't want to commit to the Kate Daniels series yet. So I decided to go with Him by Sarina Bowen and Elle Kennedy. I haven't read m/m romance for years because I'm extremely picky about this genre. There's a fine line to walk when writing m/m. You have to put feelings in the book, but can't make the men look like they're not manly. It can't be all sex because they can't look like they're manwhores. Of course this is just my personal opinion/preference. I'm over halfway through the book and these two authors are doing an amazing job so far. I'm really liking these characters.
I'm also listening to Bittersweet by Sarina Bowen on audio. After the failure that was The Year We Hid Away, which Holly and Rowena loved, I knew that I had to give Bowen a second chance. Although the first book I read by her wasn't for me, I still wanted to give her a chance. I'm really glad I did. I'm highly enjoying this book. I find myself laughing out loud and wishing I could take notes while I'm driving (which I don't do). I only listen to audiobooks during the week. I'm going to have to finish this one up on my Kindle because I'm not going to be able to wait until Monday to finish it.
Holly: I finished reading Hot Dad by Whitley Cox, which I didn't like at all. Hot Dad was a hot mess. Rowena and I will be reviewing it together soon. I reread Burn Bright and Iron Kissed by Patricia Briggs. Burn Bright was slower than I remember, but Iron Kissed always gets me in the feels.
For audiobooks, I listened to Never Seduce a Scot by Maya Banks. I'd read the book previously, but the details were very hazy. I loved it. It's such a fabulous story. The heroine is truly amazing. If you haven't already, you must pick it up (coughrowenacough). Jane Doe by Victoria Helen Stone was really good. It was different (not a romance, though there is a romantic element and it ends in an HEA of sorts), but I recommend it. I liked Phoenix Unbound by Grace Draven, the start of a new fantasy series. The world-building and sweeping tale really drew me in.
I'm currently listening to Highlander Most Wanted by Maya Banks and reading Wild Hunger by Chloe Neill. I should finish both today. I plan to pick up Archangel's Prophecy by Nalini Singh next, then Lionheart by Thea Harrison.
Rowena: I can't believe it's been an entire week since I finished Hot Dad by Whitley Cox and Dearest Clementine by Lex Martin. Both books weren't the great reads I was hoping they'd be though I didn't hate Dearest Clementine the way that I did Hot Dad. Holly and I have taken to calling that book Hot Mess which I think it's a better description of the book as a whole.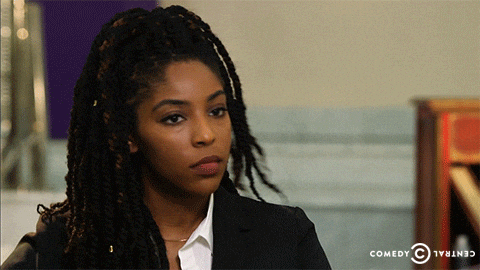 After Hot Dad, I jumped into the audiobook for the second book in the Dearest series by Lex Martin, Finding Dandelion and that was an okay listen. It wasn't perfect but it wasn't bad then I moved on to Burn Bright by Patricia Briggs and that completely cheered me up as only Charles and Anna can do. After that, I listened to Never Love a Highlander by Maya Banks because I had to finish out that series and what a freaking fantastic ending to a fabulous series. I loved it. I just finished America's Sweetheart by Jessica Lemmon and that was another good one. I really enjoyed getting to know Jax and Allie so that worked for me.
Now, I'm reading Hard Rebel by Nalini Singh and listening to Kissing Madeleine by Lex Martin. Both are going okay so far so everyone, please cross your fingers that they stay that way throughout the rest of the books. After this, I'll be reading Fight or Flight by Samantha Young. Happy reading everyone!
Giveaway Alert
We are very fortunate here at Book Binge. We have loads and loads of books to read and we want to share the wealth so each week, we'll be tacking on a Freebie Friday giveaway to our What Are You Reading posts. This week, we're giving away…
Born to Be Wilde (The Wildes of Lindow Castle, #3)
by
Eloisa James
Series:
The Wildes of Lindow Castle #3
Also in this series:
Wilde in Love
,
Too Wilde to Wed
,
Born to Be Wilde (The Wildes of Lindow Castle #3)
,
Say Yes to the Duke
,
My Last Duchess
Publisher
:
Avon
Publication Date
: July 31, 2018
Format:
Print
Source:
Publisher
Point-of-View:
Third
Genres:
Historical Romance
Pages:
384
Add It
:
Goodreads
Amazon
|
Barnes & Noble
|
The Ripped Bodice
|
Google Play Books
Series Rating:
The richest bachelor in England plays matchmaker…for an heiress he wants for himself!

For beautiful, witty Lavinia Gray, there's only one thing worse than having to ask the appalling Parth Sterling to marry her: being turned down by him.

Now the richest bachelor in England, Parth is not about to marry a woman as reckless and fashion-obsessed as Lavinia; he's chosen a far more suitable bride.

But when he learns of Lavinia's desperate circumstances, he offers to find her a husband. Even better, he'll find her a prince.

As usual, there's no problem Parth can't fix. But the more time he spends with the beguiling Lavinia, the more he finds himself wondering…

Why does the woman who's completely wrong feel so right in his arms?
What Are You Reading: Born to Be Wilde
What are you reading this week? Any new favorites or books that drove you crazy? Share!
Related Posts