Reviewer:
Rowena
Wolf Rain
by
Nalini Singh
Series:
Psy/Changeling Trinity #3
Also in this series:
Silver Silence
,
Silver Silence
,
Silver Silence
,
Ocean Light
,
Ocean Light
,
Wolf Rain
,
Alpha Night
,
Alpha Night
,
Last Guard
,
Last Guard
Publisher
:
Penguin
,
Berkley
Publication Date
: June 4, 2019
Format:
eARC
Source:
NetGalley
Point-of-View:
Alternating Third
Content Warning:
View Spoiler »
No « Hide Spoiler
Genres:
Paranormal Romance
Pages:
416
Add It
:
Goodreads
Reading Challenges:
Rowena's 2019 GoodReads Challenge
Amazon
|
Barnes & Noble
|
The Ripped Bodice
|
Google Play Books
Series Rating:
New York Times bestselling author Nalini Singh takes us on a new adventure in this next novel of the Psy-Changeling Trinity series…

The end of Silence was supposed to create a better world for future generations. But trust is broken, and the alliance between Psy, Changeling, and human is thin. The problems that led to Silence are back in full force. Because Silence fixed nothing, just hid the problems.

This time, the Psy have to find a real answer to their problems–if one exists. Or their race will soon go extinct in a cascade of violence. The answer begins with an empath who is attuned to monsters–and who is going to charm a wolf into loving her despite his own demons.
Wolf Rain is the third book in the Psy-Changeling Trinity and we're back in the SnowDancer's Den as this story features Hawke's Lieutenant Alexei and the E Psy that he saves from captivity, Memory. Memory was kidnapped when she was just 8 years old and when she was rescued by Alexei, she was 23. That's a long time to be held a prisoner in a tiny bunker hidden on SnowDancer land.
Once she's rescued, Alexei and Memory become close as they try to run down Memory's kidnapper and while Alexei and his pack are running leads down, Memory is taken to the compound where she joins a bunch of E Psy's like her that need training on how to use their powers. Sascha comes in to help Memory with her mind shields so that if she never runs across her kidnapper, she'd be better equipped at fighting him on an even battlefield. All the while, these two are fighting an attraction that is fast overwhelming both of them. Alexei comes from a family of rogue wolves and he won't put his pack, or anyone else in danger by taking a mate. I really enjoyed seeing the way that Nalini Singh tackles all of Alexei's and Memory's problems. She kind of just pulls all these strings together until the characters figure their shit out and I thought this story was well written.
One of the things that I loved about this book, and this series, really, is that we see so many of our favorite characters from the previous books play active roles in these newer ones. I loved that Memory had to work with Kaleb Krychek and Ivy Jane, along with Sascha and the other E's to take down the bad guys. I also liked seeing our SnowDancer and DarkRiver friends. The entire time that I was reading this book, it felt like a warm hug from friends that you haven't seen in a long time but are so happy to see again.
The romance between Alexei and Memory was a lot of fun. I loved seeing Memory come into her own. I loved seeing her fight to get back on her feet after so many years in captivity. I really loved seeing her and Alexei butt heads, fall in love and then figure out a way to be together. I loved that Mercy was hellbent on fighting for Alexei and when all was said and done, Alexei felt the exact same way about Memory. Memory's fashion sense made me pause because homegirl loved wearing all of the colors in one outfit but other than that, I adored her. My heart hurt for Alexei's situation and I was so happy when they worked together on trying to figure out if he'd go rogue just like his family did.
This is another great paranormal romance with characters that will light up your world so if you're in the mood for action, steamy romance and lots of fun characters, this is the book for you.
Final Grade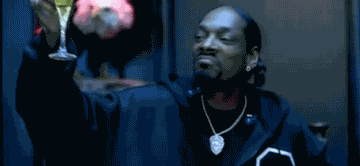 4.25 out of 5
Psy-Changeling Trinity
Related Posts