Reviewer:
Rowena
Night Broken
by
Patricia Briggs
Series:
Mercy Thompson #8
Also in this series:
Frost Burned
,
Night Broken
,
Shifting Shadows
,
Blood Bound
,
Fire Touched
,
Silence Fallen
,
Moon Called
,
Blood Bound
,
Iron Kissed
,
Bone Crossed
,
River Marked
,
Frost Burned
,
Storm Cursed
,
Fire Touched
,
Storm Cursed
,
Smoke Bitten
Publisher
:
Penguin
,
Ace
Publication Date
: March 11, 2014
Format:
eBook
Source:
Purchased
Point-of-View:
First
Genres:
Urban Fantasy
Pages:
353
Add It
:
Goodreads
Reading Challenges:
Rowena's 2019 GoodReads Challenge
,
Rowena's 2019 TBR Challenge
Amazon
|
Barnes & Noble
|
The Ripped Bodice
|
Google Play Books
Series Rating:
An unexpected phone call heralds a new challenge for Mercy. Her mate Adam's ex-wife is in trouble, on the run from a stalker. Adam isn't the kind of man to turn away a person in need—and Mercy knows it. But with Christy holed up in Adam's house, Mercy can't shake the feeling that something about the situation isn't right.

Soon her suspicions are confirmed when she learns that Christy has the furthest thing from good intentions. She wants Adam back, and she's willing to do whatever it takes to get him, including turning Adam's pack against Mercy.

Mercy isn't about to step down without a fight, but there's a more dangerous threat circling. Christy's stalker is more than a bad man—in fact, he may not be human at all. As the bodies start piling up, Mercy must put her personal troubles aside to face a creature with the power to tear her whole world apart.
Night Broken is the eighth book in the Mercy Thompson series and this book follows Mercy as she deals with having Adam's ex-wife around. Christy, the ex, needs some protection and she turns to Adam. Adam makes sure that it is okay with Mercy that they help her, but also that she comes to stay with them while they figure out who is after Christy and keep her safe as well. It's not an easy call for Mercy to make but the Mercy we all know and love would never leave someone unprotected because their presence in her life would be uncomfortable for her…so, of course, she lets Christy come and stay with them and of course, she helps Adam figure out who the bad guys are.
Christy is really good at manipulating people, especially people in the pack and that part of the book really pissed me off. Like, legit pissed me off. I was so angry for most of this book that I honestly didn't know if I would ever finish it. I'm glad that I did because as pissed off as I got at most of the members of the pack, I finished the book for Mercy. I may have hated all of those assholes in her pack but I sure did come to love and appreciate Mercy a lot more than I did in the other books. I really loved her character before but it's so much more now. Mercy is a real ride or die and I absolutely adore the heck out of her.
I was really surprised at how mad I got at Adam. I love Adam. I loved the way that he courted and won Mercy over and I really love how much he loves Mercy but in this book, he pissed me the fuck off. There were too many instances where Adam let Christy go too far. He let Christy get away with a lot of shit that hurt Mercy and I wasn't okay with it. The whole putting her makeup shit in Adam and Mercy's bathroom? Oh hell no. The whole letting Christy shower in Mercy's shower?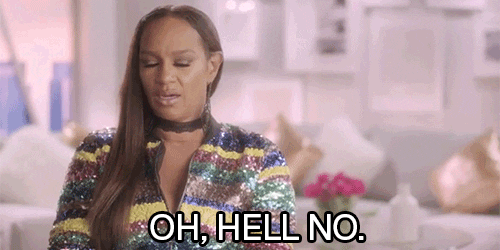 I will say that I spent more time pissed off at every damn body in this book, except Mercy and Honey, that the overall story was pretty lost on me. Christy's psycho ex-boyfriend becomes obsessed with her and he ends up being this volcano god and had I not been so pissed off at every damn body, I probably would have paid more attention to that but I really just needed the bad guys caught so that Christy can go back to her sorry ass life and stop trying to mess with Mercy's life. The part that made me really, really love Mercy? Was when she said this to Mary Jo's stank ass.
"Just be careful, Mary Jo. Be very careful. You've made mistakes. Everyone makes mistakes. One you should not make is to imagine that Christy will ever be Adam's mate. He is mine, and unlike her, I don't throw away people who are mine."
I was nodding along, happy as shit, looking like…
I was soo furious with Mary Jo and Christy. Hell, Adam too. I could go on and on about why I was mad at Adam but I won't. Just know that I was hella mad at him and the entire pack and I wanted Mercy to let them all be killed by the volcano God so that she can get herself a new pack. A new pack that would love and appreciate all of the times that she saves their sorry asses. Mercy is everything. It isn't hard to see why she is so beloved by vampires, werewolves, the fae and just all manner of creatures. She is the real deal and what I love most about her is something that Holly said. She said, "Mercy is just a normal person, trying her best." and that is exactly it. Mercy is a VW mechanic that goes to work every single day, fixes cars and then helps those that need help and if not for her, I probably would have quit this series with this book but I won't because I won't abandon Mercy when she needs me. =P
3.75 out of 5
Final Grade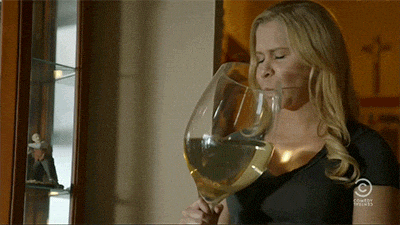 3.75 out of 5
Mercy Thompson
Related Posts