Reviewer:
Rowena
Storm Cursed
by
Patricia Briggs
Series:
Mercy Thompson #11
Also in this series:
Frost Burned
,
Night Broken
,
Shifting Shadows
,
Blood Bound
,
Fire Touched
,
Silence Fallen
,
Moon Called
,
Blood Bound
,
Iron Kissed
,
Bone Crossed
,
River Marked
,
Frost Burned
,
Storm Cursed
,
Night Broken
,
Fire Touched
,
Smoke Bitten
Publisher
:
Penguin
,
Ace
Publication Date
: May 7, 2019
Format:
eARC
Source:
NetGalley
Point-of-View:
First, Third
Content Warning:
View Spoiler »
No « Hide Spoiler
Genres:
Urban Fantasy
Pages:
384
Add It
:
Goodreads
Reading Challenges:
Rowena's 2019 GoodReads Challenge
Amazon
|
Barnes & Noble
|
The Ripped Bodice
|
Google Play Books
Series Rating:
In this powerful entry in the #1 New York Times bestselling series, Mercy Thompson must face a deadly enemy to defend all she loves...

My name is Mercedes Athena Thompson Hauptman, and I am a car mechanic.

And a coyote shapeshifter.

And the mate of the Alpha of the Columbia Basin werewolf pack.

Even so, none of that would have gotten me into trouble if, a few months ago, I hadn't stood upon a bridge and taken responsibility for the safety of the citizens who lived in our territory. It seemed like the thing to do at the time. It should have only involved hunting down killer goblins, zombie goats, and an occasional troll. Instead, our home was viewed as neutral ground, a place where humans would feel safe to come and treat with the fae.

The reality is that nothing and no one is safe. As generals and politicians face off with the Gray Lords of the fae, a storm is coming and her name is Death.

But we are pack, and we have given our word.

We will die to keep it.
My binge read of this series is officially complete and I'm super glad that I made the time to read all of these books. This book was just as great as the other books and I'm still on a Mercy high after finishing this one.
So Mercy took it upon herself to stand up on a bridge where they just killed a big ass troll who was making trouble for the innocent citizens of their little town and put the world on notice that if anyone made trouble for any of the citizens in their territory, it won't end well for them. She took on the protection of every single person in the Tri-City area so her and the pack have been super busy. Their latest call came in about some zombie goats that is just outside of their city but Mercy isn't one to shy away from helping someone who needs help so she drags Mary Jo, fresh off a fight with a goblin, to go to Mesa and round up some zombie goats. Mercy's spidey senses start tingling when they get there because someone is turning animals into zombies and only witches can do that. Witches that practice black magic, the bad kind of magic so, with everything on their plate already, Adam and Mercy have to find this witch…especially since this witch has to be responsible for killing off the entire coven of the resident witch, Elizaveta, who is still in Europe from the last book.
In this book, the humans and the fae are trying to come to terms with a peace treaty and they need help from the local werewolf pack. Adam and his pack have been tasked with making sure the humans are safe from the fae and Mercy is tasked with being the liaison between the groups.
Patricia Briggs has done a great job with this series. I find myself looking forward to each new book that comes out in the Mercy Thompson world because I know that I'm going to get a smartly written adventure story peppered with all kinds of colorful characters that you'll be rooting for one minute and wanting to choke the next. I've become emotionally invested in each and every single character in this series and that didn't slow down one bit in this book. My heart went out to those we lost in this book and I cheered for those that achieved their end goals in this book. Mercy and Adam are a formidable team and I absolutely adore seeing them in action…together. Now that their pack ain't trippin' where Mercy is concerned, things have been so much better for Mercy and the pack she should have had all along, she has them now so I guess I'll forgive them for being little bitches in the other books. LOL.
This book is another thrilling urban fantasy and Mercy continues to kick ass so you know that I was a happy camper. So while this wasn't my favorite book in the series, it's still a solid story and I'm glad that I read it. You guys should read this series if you love strong women doing the damn thing on the daily. Mercy stays kicking ass and taking numbers. Everyone should know her and love her as I do.
4 out of 5
Final Grade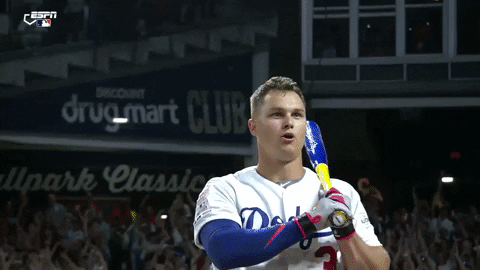 4 out of 5
Mercy Thompson
Related Posts