Reviewer:
Rowena
Frost Burned
by
Patricia Briggs
Series:
Mercy Thompson #7
Also in this series:
Frost Burned
,
Night Broken
,
Shifting Shadows
,
Blood Bound
,
Fire Touched
,
Silence Fallen
,
Moon Called
,
Blood Bound
,
Iron Kissed
,
Bone Crossed
,
River Marked
,
Storm Cursed
,
Night Broken
,
Fire Touched
,
Storm Cursed
,
Smoke Bitten
Publisher
:
Penguin
,
Ace
Publication Date
: March 5, 2013
Format:
eBook
Source:
Purchased
Point-of-View:
Alternating
Genres:
Paranormal Romance
,
Urban Fantasy
Pages:
342
Add It
:
Goodreads
Amazon
|
Barnes & Noble
|
The Ripped Bodice
|
Google Play Books
Series Rating:
Patricia Briggs's novel River Marked was praised as "an urban fantasy where our everyday world is believably twisted into the world of fey, werewolves, vampires, and myths made real." Now Mercy Thompson faces a shapeshifter's biggest fear as the realm she has embraced is thrown into chaos...

Mercy Thompson's life has undergone a seismic change. Becoming the mate of Adam Hauptman - the charismatic Alpha of the local werewolf pack - has made her a stepmother to his daughter Jesse, a relationship that brings moments of blissful normalcy to Mercy's life. But on the edges of humanity, a minor mishap on an ordinary day can turn into so much more...

After an accident in bumper-to-bumper traffic, Mercy and Jesse can't reach Adam - or anyone else in the pack for that matter. They've all been abducted.

Through their mating bond, all Mercy knows is that Adam is angry and in pain. But she fears Adam's disappearance may be related to the political battle the werewolves have been fighting to gain acceptance from the public - and that he and the pack are in serious danger. Outmatched and on her own, Mercy may be forced to seek assistance from any ally she can get, no matter how unlikely.
Frost Burned is the seventh book in the Mercy Thompson series by Patricia Briggs and it was another captivating story about the crazy shit that happens on the daily in Mercy Thompson's life.
This book jumps off right at the beginning. Mercy is out shopping with her step-daughter Jesse when they get into a car accident. The accident delays them and that probably saved their lives because Mercy can feel that something isn't right at home (through the pack bonds), before they can go home and find out what's going on, they're intercepted at Mercy's shop by Ben and Gabriel, Ben is pack and Gabriel is Jesse's friend who lives at Mercy's old place. Adam and the rest of the pack were taken by some mysterious bad guy and Mercy scrambles to find out what happened, who is behind this and protect those that weren't abducted but are still pack in her eyes.
I'm really enjoying how this series has made me love the heck out of every single character. Even when I'm super angry at someone in the pack for the way that they view and treat Mercy, they're pack so when the chips are down, I'd still have their back and I think Briggs does a great job of making everyone family because it's the same way with Mercy. Mercy's pack goes far beyond just Adam's pack. She's got vampires, humans, and fae in her pack on top of all the werewolves and they'd do anything for her the same way that she'd do anything for them. I dig that so much.
This is also the book where we finally get Adam's POV and I was so here for that. I also really like seeing how far Adam and Mercy have come from the first book. Their relationship is a huge part of why I enjoy this series so much. I adore both of them on their own but together? Together, they're magic to me. Mercy didn't completely overhaul her personality to be with Adam and it's the same with Adam. I love that they have accepted each other as they are and they're working to figure out how to be together with all of the shenanigans that are thrown their way.
This was another great story in Mercy's world and though it wasn't my favorite of the bunch that I've read so far, it was still solid storytelling on Briggs part and I'm pretty excited for the rest of the books. I definitely recommend.
Final Grade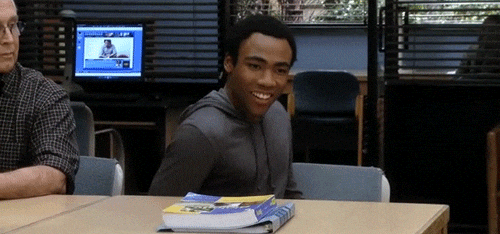 4 out of 5
Mercy Thompson
Related Posts