Reviewer:
Rowena
Passion on Park Avenue
by
Lauren Layne
Series:
The Central Park Pact #1
Also in this series:
Love on Lexington Avenue
,
Marriage on Madison Avenue
Publisher
:
Simon & Schuster
,
Gallery Books
Publication Date
: May 28, 2019
Format:
eARC
Source:
NetGalley
Point-of-View:
Alternating Third
Cliffhanger:
View Spoiler »
No « Hide Spoiler
Content Warning:
View Spoiler »
No sex scenes « Hide Spoiler
Genres:
Contemporary Romance
Pages:
288
Add It
:
Goodreads
Reading Challenges:
Rowena's 2019 GoodReads Challenge
Amazon
|
Barnes & Noble
|
The Ripped Bodice
|
Google Play Books
Series Rating:
From the author of the New York Times bestselling Stiletto and Oxford series, the first in a sizzling new series following the unlikely friendship of three Upper East Side women as they struggle to achieve their dreams and find true love and happiness in the city that never sleeps.

For as long as she can remember, Bronx-born Naomi Powell has had one goal: to prove her worth among the Upper East Side elite—the same people for which her mom worked as a housekeeper. Now, as the strongminded, sassy CEO of one of the biggest jewelry empires in the country, Naomi finally has exactly what she wants—but it's going to take more than just the right address to make Manhattan's upper class stop treating her like an outsider.

The worst offender is her new neighbor, Oliver Cunningham—the grown son of the very family Naomi's mother used to work for. Oliver used to torment Naomi when they were children, and as a ridiculously attractive adult, he's tormenting her in entirely different ways. Now they find themselves engaged in a battle-of-wills that will either consume or destroy them…

Filled with charm and heart and plenty of sex and snark, this entertaining series will hook you from the very first page.
Passion on Park Avenue is the first book in Lauren Layne's new Central Park Pact series and it kicks off a series of three women who became friends on the day of their boyfriend's funeral. Yeah, all three had the same boyfriend but they didn't know that they were sharing. It's a weird premise but I think Layne did a great job of making it work. Each woman is different in personality and even in looks but it doesn't take a genius to know why Brayden (the dead ex) was attracted to all of them. They're all gorgeous and they're all successful in their own way. I enjoyed getting to know each of them in this book. I also look forward to getting to know them some more in the other books.
In Passion on Park Avenue we get Naomi Powell's story. She grew up around rich people but her mother was the housekeeper of a rich family and Naomi holds a lot of resentment for the family that her mother worked for. They were thrown out without a reference and Naomi's Mom never really picked herself up so there was a lot of struggle for Naomi growing up. Naomi worked hard as hell to get to where she is these days. Gone are the days of struggling for Naomi. She's smart, strong, and driven and that is what it took to get her accessories business, Maxcessories, off the ground. Naomi is the proud business owner of one of the biggest accessories business and her life is going great until she receives a phone call about an apartment opening she applied for…in that building. The building that her mother used to work in. The same building that Naomi and her mother were thrown out of. The building that that family lives in, a family that Naomi has no interest in seeing ever again until curiosity gets the best of her.
Naomi is surprised by how mad she still is at Oliver Cunningham for not telling the truth the day that her and her mother were kicked out of the building. She understands that they were kids but the resentment is strong and she is having trouble letting it all go. When she moves into the building, she does it thinking that she is going to get the closure she needs so that she can finally move on from it all but moving in, means living so close to Oliver, who doesn't know who she is and getting closer to the man he grew up to be…and she really likes that guy. To make things even worse, she winds up helping Oliver with his father and she hates him even more than she thought she hated Oliver. The game was changed on Naomi and she spends most of the book trying to grow and move on from the past and that would have been fine and dandy if it didn't take her so long to come clean about who she really was with Oliver.
Naomi does a lot of growing in this book and I enjoyed seeing her really come into her own without the baggage from a past that should have been left in the past. Seeing her deal with all of her emotional hangups made for a great reading adventure. There aren't any love scenes in this book and I was okay with that. There is still plenty of romance between her and Oliver and Lauren Layne still delivered a fabulous story that I enjoyed. My hangups were mostly with how long it took Naomi to come clean but other than that? This was a fantastic contemporary romance with a cast of characters that I'm looking forward to get to know in the other books. I'm hoping that we'll get a best friends to lovers story for Audrey and Clark. Fingers crossed.
Final Grade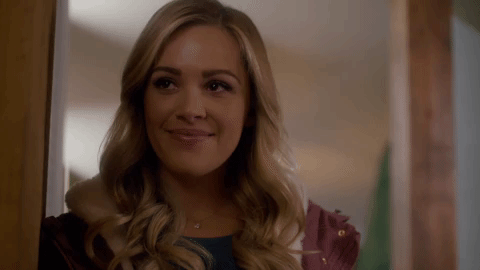 4 out of 5
The Central Park Pact
Related Posts