Reviewer:
Rowena
Love on Lexington Avenue
by
Lauren Layne
Series:
The Central Park Pact #2
Also in this series:
Passion on Park Avenue
,
Marriage on Madison Avenue
Publisher
:
Gallery Books
Publication Date
: September 17, 2019
Format:
eARC
Source:
NetGalley
Point-of-View:
Third
Cliffhanger:
View Spoiler »
No « Hide Spoiler
Content Warning:
View Spoiler »
None « Hide Spoiler
Genres:
Contemporary Romance
Pages:
288
Add It
:
Goodreads
Reading Challenges:
Rowena's 2019 GoodReads Challenge
Amazon
|
Barnes & Noble
|
The Ripped Bodice
|
Google Play Books
Series Rating:
From New York Times bestselling author Lauren Layne comes the second delightfully charming installment in the Central Park Pact series, following a young widow whose newfound cynicism about love is challenged by a sexy, rough-around-the-edges contractor.

There's never a bad time to fall in love in the city, right? Wrong. According to the recently-widowed Claire Hayes, it's very, very wrong. In fact, after finding out her late husband was a liar and a cheat, Claire's convinced there's never a good time for romantic notions. Determined to rid her home of anything that reminds her of her philandering husband, Claire sets out to redesign her entire Upper East Side brownstone and make it her own. But when she meets gruff and often-cantankerous contractor Scott Turner and realizes not all men are scumbags, Claire must decide if she's ready to risk her heart again.

Scott needs a change of pace from the corporate offices and swanky hotels he's been building lately, and bluntly makes it clear to Claire that he only took on her house for that reason, adding that he has no patience for a pampered, damaged princess on his job site. But when long work days soon turn into even longer nights, their mutual wariness morphs into something more complicated—a grudging respect, and maybe even attraction…? Scott knows he's not one to settle down, but then why can't he bring himself to put the finishing touches on Claire's house and move on to the next job?

Filled with laugh-out-loud scenes that blend perfectly with the touching friendships Layne brings to life on the page, this "hugely entertaining" (USA TODAY) novel is perfect for fans of Lauren Weisberger.
Love on Lexington Avenue is the second book in Lauren Layne's Central Park Pact series and it follows the second friend in this series trio, Claire Hayes, as she finds happiness again after her disastrous marriage to her cheating husband. So this series kicks off in Passion on Park Avenue, on the day of Claire's husbands funeral. She finds out that he wasn't the faithful husband that she always thought he was and she can't bring herself to go to the funeral. She finds herself sitting on a bench in Central Park and it is there, that she meets her late husband's mistress and his girlfriend.
Claire was devastated when she found out the depth of her late husband's infidelity. So much so, that she decided to never fall in love again and to never remarry. She wanted a fresh start so she figures that remodeling her house will help kick off the next chapter in her life. With the help of Naomi's boyfriend Oliver, Claire finds herself hiring his friend, Scott Turner, to remodel her house.
Scott Turner needs a break from the hustle and bustle of his big shot career. He builds big money high rise buildings, the biggest and best hotels and one of a kind gems of buildings but he needs a break and he misses his dog…so he takes on a home renovation job for his buddy Oliver's friend so that he can go home and get that break. And so that he can see his dog…only the job is a lot more complicated than he thought because, his new client is around all the time, distracting him from the job and shoving pink paint samples under his nose at every turn. They do not like each other but the longer they're around each other, the more their animosity toward each other shifts into something different. The chemistry between them is off the charts and they both feel it, but Scott isn't one to stick around and Claire needs stability so trying to figure things out gets really interesting.
You guys, I'm really digging this new series. Lauren Layne is my favorite author right now and she just keeps writing fabulous book after fabulous book and I'm super glad for that because she's writing loads and that means more fabulous books for me to read. This book isn't any different either. I enjoyed getting to know Claire, getting to know Scott, seeing them grow together in love, and seeing everyone from the previous book made for a fun book. I've seen loads of reviews where readers aren't all that wowed by this series and I can't relate because I enjoyed Naomi's story and I really enjoyed this one and ho boy am I looking forward to Audrey's book. I am a super fan of Layne's writing and I am super glad that I read this one because it's got everything you'll need in a romance. A steamy romance between two characters that are perfect for each other and a cast of characters that you're going to want in your own life. Good stuff. You should read it. 🙂
Final Grade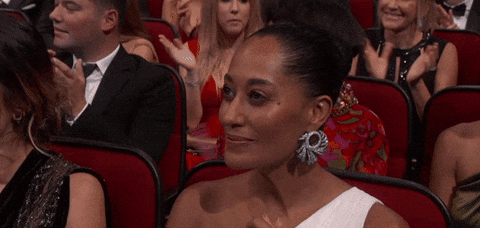 Grade: 4 out of 5
The Central Park Pact
Related Posts