Reviewer:
Rowena
Marriage on Madison Avenue
by
Lauren Layne
Series:
The Central Park Pact #3
Also in this series:
Passion on Park Avenue
,
Love on Lexington Avenue
Publisher
:
Simon & Schuster
,
Gallery Books
Publication Date
: January 28, 2020
Format:
eARC
Source:
NetGalley
Point-of-View:
Alternating Third
Cliffhanger:
View Spoiler »
No « Hide Spoiler
Genres:
Contemporary Romance
Pages:
288
Add It
:
Goodreads
Reading Challenges:
Rowena's 2019 GoodReads Challenge
Amazon
|
Barnes & Noble
|
The Ripped Bodice
|
Google Play Books
Series Rating:
From New York Times bestselling author Lauren Layne, comes the final installment of the Central Park Pact series, a heartfelt and laugh-out-loud romantic comedy that's perfect for fans of Sally Thorne and Christina Lauren.

Can guys and girls ever be just friends? According to Audrey Tate and Clarke West, absolutely. After all, they've been best friends since childhood without a single romantic entanglement. Clarke is the charming playboy Audrey can always count on, and he knows that the ever-loyal Audrey will never not play along with his strategy for dodging his matchmaking mother—announcing he's already engaged…to Audrey.

But what starts out as a playful game between two best friends turns into something infinitely more complicated, as just-for-show kisses begin to stir up forbidden feelings. As the faux wedding date looms closer, Audrey and Clarke realize that they can never go back to the way things were, but deep down, do they really want to?
Marriage on Madison Avenue is the final book in the Central Park Pact series by Lauren Layne and IMO, it was the weakest book in the series. I still enjoyed it but not nearly as much as I enjoyed Love on Lexington Avenue and Passion on Park Avenue. I was bummed out about not enjoying this book nearly as much as I was prepared to love it because it's got the best friends to lover trope and a fake relationship trope that I'm super trash for but I was disappointed in a bunch of little things that I didn't completely recover from by the end of this one.
Audrey Tate and Clarke West have been best friends for as long as they can remember. Since they were kids. They have amazing chemistry that everyone but themselves can see but they've never gone down that road before because they've always been such great friends and who wants to mess with that? Not these two for sure. Audrey is a social media influencer and when the haters start to talk about her in a not so great light, a fake engagement to her best friend seems like the way to fix her problems. When Clarke's ex-girlfriend tries to come back into his life, he's got his own reasons to want a fake engagement to his best friend. So Audrey and Clarke become "engaged" and plan to only keep up the ruse for a little while, just until the rumors about Audrey die down and Clarke's ex-girlfriend goes away. Only things don't go down the way that they planned and before they know what's what, their engagement goes on longer and longer and starts to feel a lot more real with each passing day.
Here's what I did like about this book. The book still had the strong female friendship that I adored in the previous books and I loved seeing how protective both of the previous heroes were over Audrey…even against Audrey's own best friend. I loved seeing Alexis Morgan make an appearance in this one. I also still really enjoyed both Clarke and Audrey individually and the romance was still a good one even though I had some issues.
The lack of communication between Clarke and Audrey had me rolling my eyes down the street. You guys are best friends, you tell each other everything but you can't tell each other that you're in love with each other? Clarke, you let Audrey find out about your Dad's deal on the day of your wedding? You guys love each other so much, have each other's back but you let each other settle for a marriage of convenience instead of pushing each other to hold out for true love the way that you guys both deserve? On top of that, the way that their engagement kept getting bigger and bigger when they had every intention of calling it off made me mad too. They were wasting so many people's time and it just annoyed the crap out of me. I would have much preferred the conflict to be more about Clarke and Audrey figuring out that they've been in love with each other for a long time without the drag out, knock down fake engagement that started to piss me off the longer it went on and the deeper Audrey and Clarke got into the planning of a fake wedding.
Despite my issues, Lauren Layne still kept my attention throughout this entire book and though I was still annoyed with both Clarke and Audrey, I was glad that they got their heads out of their asses and figured their shit out. I thought the ending was rushed but by the time that came around, I was ready for the happy ending so I wasn't too annoyed with that. So while this book wasn't one of Layne's best, it wasn't all bad. I came for the female friendships and wasn't disappointed in the least in that department.
Final Grade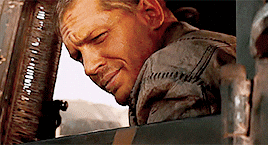 Grade: 3.5 out of 5
The Central Park Pact