Reviewer:
Holly & Rowena
Overnight Sensation
by
Sarina Bowen
Series:
Brooklyn Bruisers #5
Also in this series:
Rookie Move
,
Rookie Move
,
Hard Hitter
,
Rookie Move
,
Hard Hitter
,
Pipe Dreams
,
Pipe Dreams
,
Pipe Dreams
,
Brooklynaire
,
Rookie Move
,
Superfan
,
Superfan
Publisher
:
Self-Published
Publication Date
: January 22, 2019
Format:
eBook
Source:
Purchased
Point-of-View:
Alternating First
Genres:
Contemporary Romance
Pages:
341
Add It
:
Goodreads
Reading Challenges:
Holly's 2019 GoodReads Challenge
,
Rowena's 2019 GoodReads Challenge
Amazon
|
Barnes & Noble
|
The Ripped Bodice
|
Google Play Books
Series Rating:
Everyone knows the girl is off limits. But it's so good to be bad.


There's this girl...

Heidi and I have been trading hungry looks all year, and everything she does makes me smile. But I don't do girlfriends, and I certainly can't get involved with the league commissioner's daughter. I need shots on goal, not a hookup and a widely misunderstood paparazzi photo. Can I resist her, though? The way she teases me should be a game penalty for interference with my libido. 


There's this guy...

Jason wants me, but he won't admit it. That man looks at me the way a hockey player eyes the lunch buffet after practice--and I love it. But when victory is finally within my grasp, I blow it and humiliate myself. Even then I can't even avoid him--as the team intern, I'm in constant view of his hard body and cocky smile. I need another chance. Jason Castro is about to learn the true meaning of an overnight sensation.
Jason Castro is known as a playboy off the ice, and he's content with that. He isn't interested in getting heavy with someone. He and Heidi, the new intern, have been circling each other for months. He knows she wants him, but he's held back until now. He finally decides to go for it and she ends up too drunk for anything to happen. Then he finds out she's the commissioner's daughter, and that makes her 100% off limits. If only she'd get the memo.
Heidi is tired of living under her father's thumb. She wants to experience life. When she says she's not going back to Bryn Mawr to finish her degree, her father declares she has to spend 10 weeks doing every job in the organization – from cleaning toilets and selling hotdogs, to cleaning the ice and working security. In the meantime, she knows she can't live at home and see his smug face every day, so she rents an apartment in Brooklyn. When that falls through, she ends up staying with Castro and his roommate.
Holly: I have to be honest, I spent the first few chapters of this book super pissed at Heidi's dad. So much that I almost stopped reading it. I liked her enough that I continued, though, and I'm glad I did. I ended up really loving her and I enjoyed the romance.
Rowena: Yeah, I was pissed at Heidi's Dad and his high handedness. He was super annoying and I was a bit disappointed in Becca for not clapping back even though I know that she had her hands tied. I just wanted her to not care about any of that and do it anyway.
Holly: I didn't understand her dad at all. I mean, I guess I understood him, but I didn't like the way he acted or the way their issues were resolved (or not resolved, as the case may be). I agree about Becca. I expected something totally different from her in that situation, or maybe from Nate. It was weird.
Rowena: Heidi was the bomb. She was my absolute favorite part of this book. She just kept right on rolling with the punches her father delivered and she was better for all of it. It would have been completely understandable if she snapped but she was strong and she was solid and she had such a great attitude through it all. I loved seeing her grow into the person she was in the end and I really loved seeing how she wore Jason down. Gah, I can't say enough good things about her.
Holly: Heidi was so wonderful. I loved how she kept her head up and tackled everything life threw at her. She was great.
Rowena: Jason was another great hero from this series and I really enjoyed getting to know him, seeing him fall in love with Heidi and work through the issues that were holding him back from really living his life with Heidi. I thought all of that was handled well. Sarina Bowen really rocked my socks with this one.
Holly: I liked Jason, too. I liked learning about him and his issues and seeing him work through things so he could be with Heidi.
I'm still disappointed with the way things ended with her family, though.
Rowena: Same. That was the only downer in the entire book. Well, that and the stuff with Lissa's Mom and Jason. So, was it just determined that he would continue to send her money every time she called him in tears, was he ever going to talk to her and get her to understand that he wasn't her personal bank? Or was it just determined that because he did that stuff for Lissa, that's just how it was going to end? As far as Heidi's father was concerned, I wasn't completely satisfied with the resolution to all of that madness. Sure, I loved that Heidi was the better person in it all but I would have been so much happier if she got to really serve her Dad with the set down that he deserved and I wanted to see him more remorseful for all that he put Heidi through.
Holly: That's the thing, it was never discussed. How will he handle that? Is he going to just keep on with that forever? It made no sense that it was brought up at all if there wasn't going to be a resolution.
I definitely wanted to see Heidi give him a set down, or at least have him acknowledge her accomplishments.
Rowena: So I read that Silas' book is next…do you think his heroine is going to be the singer? And do you think we'll get a book for Bayer? I low key want to read his story, too.
Holly: I do think it'll be with the singer. I can't wait to see what happens with that. I want a book for Bayer, too. My heart hurt for him.
Although I was frustrated with Heidi's family and Lissa's mom, overall I really enjoyed the story. Heidi was wonderful, and I really liked their romance. I'm giving this 4 out of 5.
Rowena: Yeah, those two things were the only things that I struggled with but I really enjoyed everything else. I loved the romance between Jason and Heidi. I loved both Jason and Heidi on their own and I loved them together. I loved seeing all of the Brooklyn Bruisers again and the friendship between Silas and Jason. I also really loved what Heidi planned for Silas' birthday and how everyone on the team was in, even though it was the very last thing that they all wanted to do. There was much that I loved about this book but I couldn't get over Heidi's daddy being a jerk and Lissa's Mom being a mooch so this one wasn't getting a 5 from me, close though. Sarina Bowen did her thing with this one.
I give this one a 4.5 out of 5.
Final Grades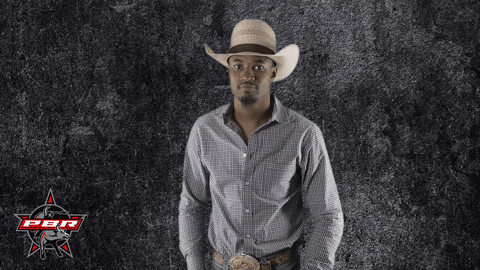 Holly: 4 out of 5
Rowena: 4.5 out of 5
Brooklyn Bruisers
Related Posts