Reviewer:
Rowena
Extra Credit
by
Sarina Bowen
Series:
The Ivy Years #6
Also in this series:
The Year We Hid Away
,
Blonde Date
,
The Year We Fell Down
,
The Understatement of the Year (The Ivy Years, #3)
,
The Shameless Hour (The Ivy Years, #4)
,
The Fifteenth Minute (The Ivy Years, #5)
,
The Fifteenth Minute (The Ivy Years, #5)
,
The Year We Hid Away (The Ivy Years, #2)
Publisher
:
Self-Published
Publication Date
: March 9th, 2019
Format:
eBook
Source:
Kindle Unlimited
Point-of-View:
First
Cliffhanger:
View Spoiler »
No « Hide Spoiler
Genres:
New Adult
Pages:
234
Add It
:
Goodreads
Reading Challenges:
Rowena's 2019 A-Z Reading Challenge
,
Rowena's 2019 GoodReads Challenge
Amazon
|
Barnes & Noble
|
The Ripped Bodice
|
Google Play Books
Series Rating:
Three novellas, including all new Ivy Years fun!

BLONDE DATE: A nervous sorority girl, a mean fraternity prank and an adorkable basketball player with a heart of gold. Blonde Date follows Katie and Andy's first blind date…

STUDLY PERIOD: One hunky hockey player with a language barrier. Plus one awkward English tutor with a big crush. Equals hot, hilarious trouble! Study Period follows Pepe and his tutor Josie.

YESTERDAY: It's been seven years since John Rikker left his childhood home in Michigan. Surely that's long enough to scar over the wounds he received there. Or is it? Can Rikker survive a visit with his parents? And can Graham let him do it alone?
I'm a huge fan of Sarina Bowen's Ivy Years series so when she announced that she was releasing Extra Credit, I couldn't wait to read it. Extra Credit is a book that features three short stories featuring characters in the Ivy Years series. Two old stories and one brand spankin' new one!
Blonde Date
Andy and Katie are set up on a blind date and while Katie has no clue who Andy is, Andy knows all too well who Katie is. They hit it off on their blind date and Katie learns that not all guys are assholes and she is worthy of being treated like a princess. I loved seeing these two get together all over again. I don't think I'll ever get over Andy being a Celtics fan but he was still a keeper. I think I've changed my mind over wanting Dash's story. Eff that guy.
Katie was a fantastic heroine too. She was so normal and sweet. I loved seeing her have fun after what she went through with her ex-boyfriend Dash. I loved how strong and sure of herself she felt when she was with Andy, and I really loved how once she jumped in with Andy, she left all of the baggage from Dash in the past. It wasn't worth her time and she showed it by not letting him ruin another day of her life. This was a sweet romance.
Grade: 4 out of 5
Studly Period
Studly Period is the novella that Sarina Bowen released as a weekly serial for her newsletter subscribers and I adored it when she released it week after week and I adored it all the more when I read it again. Pepe and Josie were too cute for words and I really enjoyed their story. I loved how shy and book nerdy Josie was and I loved how sweet and corny that Pepe was. Pepe was one of those characters that I didn't think I needed to read about but I'm glad that Sarina wrote his story.
It was in this story that I realized how much I missed the characters from this series and it was while reading this story again for the second time that I decided to re-read this entire series. Seeing everyone again in this one made me happy and I got a little teary eyed when Josie thought Pepe ghosted her over vacation. Seeing them work their issues out was just too cute for words.
Grade: 4.25 out of 5
Yesterday
Ooh, we got a new short story for Rikker and Graham. Oh man, these two are the best! I loved seeing both of them in a good place, as a strong unit. They were solid in their relationship after all of the drama that they both went through and I was glad for it. Graham! My man Graham is really stepping into his new life and I just love him so much. He's come such a long way from his book and seeing him stand up for both himself and for Rikker with his high school friends was something else.
Rikker's part of this story made my heart hurt so much. He had such a harder time with his coming out then Graham did. He was never shown the kind of love and support from his family (outside of his grandmother) the way that Graham did but that didn't stop him from loving with all that he was anyway. Seeing his parents up close and personal made me sorry for them because they couldn't see past their worries to the amazing man their son grew up to be. I'm glad that when Rikker walked away, he walked away to somewhere that accepted and loved him just as he was. This might have been a short story, but it still packed the punch that I expect from Sarina Bowen. She didn't disappoint. Graham and Rikker forever!
Grade: 4.5 out of 5
Final Grade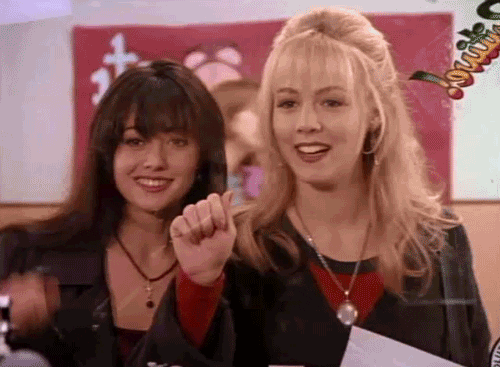 4.25 out of 5
The Ivy Years