Reviewer:
Ames & Rowena
Next Year in Havana
by
Chanel Cleeton
Publisher
:
Penguin
,
Berkley
Publication Date
: February 6, 2018
Format:
eBook
,
Print
Source:
Purchased
Point-of-View:
First
Genres:
Historical Fiction
,
Women's Fiction
Pages:
394
Add It
:
Goodreads
Reading Challenges:
Rowena's 2019 A-Z Reading Challenge
,
Rowena's 2019 GoodReads Challenge
Amazon
|
Barnes & Noble
|
The Ripped Bodice
|
Google Play Books
After the death of her beloved grandmother, a Cuban-American woman travels to Havana, where she discovers the roots of her identity--and unearths a family secret hidden since the revolution...

Havana, 1958. The daughter of a sugar baron, nineteen-year-old Elisa Perez is part of Cuba's high society, where she is largely sheltered from the country's growing political unrest--until she embarks on a clandestine affair with a passionate revolutionary...

Miami, 2017. Freelance writer Marisol Ferrera grew up hearing romantic stories of Cuba from her late grandmother Elisa, who was forced to flee with her family during the revolution. Elisa's last wish was for Marisol to scatter her ashes in the country of her birth.

Arriving in Havana, Marisol comes face-to-face with the contrast of Cuba's tropical, timeless beauty and its perilous political climate. When more family history comes to light and Marisol finds herself attracted to a man with secrets of his own, she'll need the lessons of her grandmother's past to help her understand the true meaning of courage.
Chanel Cleeton's Next Year in Havana takes us on an emotional journey to Cuba, in both the past and the present as our main characters, Marisol Ferrera and Elisa Perez, battle through emotions, secrets and the hardships of war, all while falling in love with men that came with their own complications.
Rowena: This was really angsty and while I did end up enjoying it (I even cried), it was a bit slow to start. What did you think, Ames?
Ames: I have to agree. It took me a good while to get into it. Part of it was that in an odd switch I wanted to read this book in print, not in e-format. It's usually the other way around. So I finally made my way to the bookstore and then I couldn't finish this book fast enough!
And the angst wasn't emotional angst. It was -oh my god we're in the middle of a revolution and we could die- kind of angst. Which I was totally into. I can admit that I don't know a heck of a lot about Cuba but this book did a really good job of making what happened, relevant and thought-provoking as well as providing a dangerous background for our main character's grandmother.
Rowena: Yes, the romance took a back seat to all of the angst from everything else that was going on. Once I got the hang of both timelines, all of the characters, and what was going on, I zipped right through this book. My heart hurt and then it soared for both Elisa and what she lived through, how hard her life was even though on the surface, her life looked pretty fluffy, it was anything but and for Marisol, too. When she gets to Cuba, she's expecting to hear stories of her beloved grandmother through people who once loved her and confided in her but she found so much more than that and I was so here for all of it.
I really liked the way that Cleeton wove this tale. She brought everything going on in Cuba to the front of a very compelling story and I really enjoyed it.
Who was your favorite character?
Ames: Elisa was definitely my favorite character. My heart definitely hurt for what she went through. But I liked how we learned about her story through Marisol's eyes. I agree with you, I like the way Cleeton wove these two stories together. I liked Pablo more as an old man than when he was younger. His experience and his heartbreak was what made me cry. I really wonder how Elisa and his life would have worked out if Elisa knew the truth. This was a bittersweet book. And I promptly pre-ordered Beatriz book once I was done. LOL.
Rowena: Same. I connected with Elisa's story and her struggles with every single thing that she went through. From her struggles with loving a man who was fighting on the opposite side of the side her father supported to the way that her family had to creep out of the country to survive and everything that she felt with toward her brother and not being able to know for sure that he was safe and all of that.
I felt the same way about older Pablo. He missed out on so much and my heart for him and just everything. His love for Elisa was true and it was strong and it lasted his entire life even though he moved on. It was so heartbreaking. I'm super glad that I read this one and will definitely be reading more from Cleeton, she's got magic hands weaving the good stories. I need more of that in my life.
Are you going to read When We Left Cuba? I'm already reading it and so far, it's just as fantastic as this one was. I give this one 4.25 out of 5 stars, what about you?
Ames: I am planning on reading When We Left Cuba. I needed to read something light and fluffy after Marisol and Elisa's story though so I'm glad I have a bit of a wait until it's released. I know I'm going to want to read it in paperback. LOL
I'm giving Next Year in Havana 4.25 out of 5 as well. Despite a bit of a slow beginning it's definitely an engrossing story and it hits you in the feels. I highly recommend!
Final Grades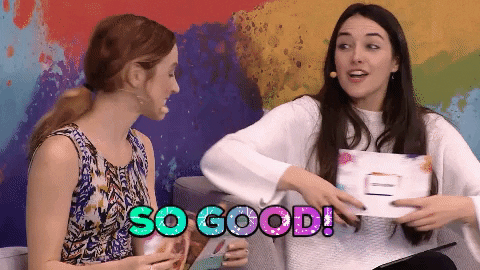 Ames: 4.25 out of 5
Rowena: 4.25 out of 5
Related Books
Related Posts