Reviewer:
Rowena
Heart and Seoul
by
Jen Frederick
Publisher
:
Berkley
Publication Date
: May 11, 2021
Format:
eARC
Source:
NetGalley
Point-of-View:
First
Cliffhanger:
View Spoiler »
No « Hide Spoiler
Genres:
Women's Fiction
Pages:
352
Add It
:
Goodreads
Reading Challenges:
Rowena's 2020 Goodreads Challenge
,
Rowena's 2021 Review Pile Challenge
Amazon
|
Barnes & Noble
|
The Ripped Bodice
|
Google Play Books
From USA Today bestselling author Jen Frederick comes a heart-wrenching yet hopeful romance that shows that the price of belonging is often steeper than expected.

As a Korean adoptee, Hara Wilson doesn't need anyone telling her she looks different from her white parents. She knows. Every time Hara looks in the mirror, she's reminded that she doesn't look like anyone else in her family—not her loving mother, Ellen; not her jerk of a father, Pat; and certainly not like Pat's new wife and new "real" son.

At the age of twenty-five, she thought she had come to terms with it all, but when her father suddenly dies, an offhand comment at his funeral triggers an identity crisis that has her running off to Seoul in search of her roots.

What Hara finds there has all the makings of a classic K-drama: a tall, mysterious stranger who greets her at the airport, spontaneous adventures across the city, and a mess of familial ties, along with a red string of destiny that winds its way around her heart and soul. Hara goes to Korea looking for answers, but what she gets instead is love—a forbidden love that will either welcome Hara home…or destroy her chance of finding one.
Heart and Seoul is about the emotional journey of Hara Wilson. Hara was abandoned when she was just a baby, outside of a police station in South Korea. She was adopted and raised by Pat and Ellen Wilson in Des Moines, Iowa. She grew up being the only Korean in a sea of white faces and she was uncomfortable being the only one that didn't look like everyone else. Being teased about the way she looks, the way she smells and the Korean food her Mom tried to make for her made her want nothing to do with being Korean. So when you grow up rejecting your ethnicity, when it finally hits you in the face that no matter how far you run away from what you are, it doesn't change a hot damn thing.
When she hears an offhand comment at her father's funeral, Hara begins to question who she is and becomes curious about where she comes from so she books a trip to Seoul to find some answers for herself. What she finds over there is a whole lot more than she bargained for and her life is upended. The truth about her present, the truth about her past, and where she goes from here is enough to drive anyone crazy and it's driving Hara crazy. Her entire life has been thrown for a loop and she spends the whole of this book trying to sort through how she feels about the truths uncovered and it hurt my heart more than once.
Getting to know Hara reminded me a lot of myself when I was younger. Growing up in the states, as a person of color, your culture is always weird and the food you eat, the way that your home is set up is always a discussion that made me feel uncomfortable with my white friends. So I understood Hara when she said that she rejected being Korean in Iowa. I did pretty much the same thing when I was in high school because it was easier to blend in when you liked the same things that everyone else did. I remember getting so embarrassed when my Mom and Dad would speak Samoan when they came to my school or if we were out and about. I just wanted them to blend in with everyone else around us and speak English. Like Hara, I finally wised up and decided that blending in and denying that I'm Samoan was not something I wanted to do anymore. I never hated being Samoan, I just hid it when around my non-Samoan friends. So I really connected with everything Hara went through in this story. My heart went out to her and I rooted for her to really come into her own.
The love interest in this one melted me a little and I pictured Park Seo Joon from What's Wrong with Secretary Kim as Choi Yu Jun. I liked seeing him try to woo Hara and I really enjoyed seeing him try to get Hara to understand that no matter where she grew up or how little she knew about the Korean culture, she was still Korean. Nobody could take that away from her and their romance was just super cute and I enjoyed it.
I will say that while I did really enjoy the story and Hara's journey, there were parts of this story that I felt weren't needed and kind of dragged the story a bit. There was a lot going on with Hara's trip and everything she was going through internally that a lot of the stuff that happened directly to her felt unnecessary. I was also not super thrilled with the ending. It felt too unresolved. I get that this was more of a women's fiction story than a romance but I really just needed more of a solid resolution to everything that happened at the end. I'm wondering if there's going to be a follow-up book to this one. I'm so on board for another one if that's the plan.
Final Grade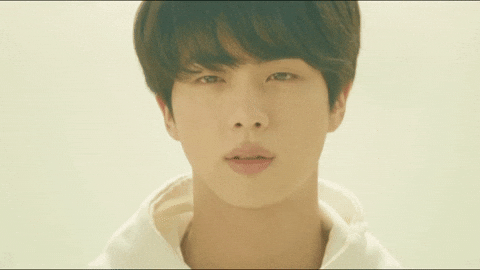 Grade: 3.5 out of 5