Reviewer:
Rowena
Down with Love
by
Kate Meader
Series:
Laws of Attraction #1
Also in this series:
Illegally Yours
,
Then Came You
Publisher
:
Loveswept
Publication Date
: August 7, 2018
Point-of-View:
First
Genres:
Contemporary Romance
Pages:
237
Add It
:
Goodreads
Amazon
|
Barnes & Noble
|
The Ripped Bodice
|
Google Play Books
Series Rating:
Sparks fly when the hot-shot divorce lawyer meets the high-powered wedding planner. The only question is, what kind?

If you ever get married, remember my name: Max Henderson. In my line of work, you acquire a certain perspective on supposedly everlasting unions. . . .

1. Pre-nups are your friend. 2. The person you married is not the person you're divorcing. 3. And I hope you didn't spend much on the wedding because that was one helluva waste of hard-earned cash, wasn't it?

But some guys are willing to take a chance. Like my brother, who thinks he's going to ride off into the sunset with the woman of his dreams in a haze of glitter on unicorns. And the wedding planner—the green-eyed beauty who makes a living convincing suckers to shell out thousands of dollars on centerpieces—is raking it in on this matrimonial monstrosity.

The thing is, Charlie Love is not unlike me. We're both cogs in the wedding-industrial complex. As the best man, I know her game—and I can play it better than her. But after one scorching, unexpected kiss, I'm thinking I might just want to get played.
Down with Love kicks off Kate Meaders brand-spankin' new series, the Laws of Attraction series and the first book features a divorce attorney and a wedding planner. Should be fun, right?
Right.
Max Henderson sees the aftermath of love at work so he's learned that for himself, he wants nothing to do with it. He'll take the sex and the fun but the feelings and all of that madness are not for him. So when his younger brother announces his engagement, Max wants to be happy but he also wants to make sure that his younger brother isn't taken for a ride. So he starts going on and on about prenups and everything his younger brother wants no part in and Max struggles with keeping his opinions to himself and that's made even harder when he finds himself attracted to the wedding planner.
Charlie Love believes in love and she believes in creating memories for the happy couples that come to her for help in planning their big day. She's good at what she does and she believes in happy endings, no matter how much shit her latest client's brother throws in her face. He's the most irritating person and she's not at all happy that he's attracted to her and she's attracted right back. It's going to be an interesting few months and no matter what, she's stuck with Max Henderson underfoot at every turn.
Max and Charlie were a fun couple though Charlie was super extra in her interactions with Max throughout most of the book. I kept wanting to tell her to relax because, damn girl??? And then once I'm over her extra-ness then it was Max's turn to get on my nerves and I wanted to smack some sense into both of them.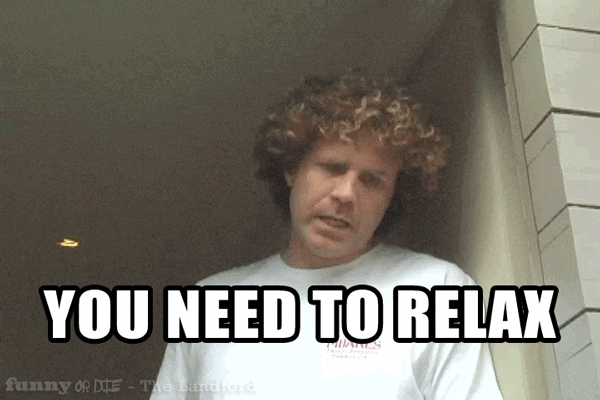 Overall, the story isn't my favorite from Meader but it was still enjoyable. I did like getting to know Max and his family, seeing them embrace Charlie right from the beginning was fun and I really liked the friendships on both sides with Max and his partners and then Charlie and her best friends. They had a good support system but their romance kept making me roll my eyes but the sex was hot though. 🙂
Grade: 3.25 out of 5
Laws of Attraction
Related Posts