Reviewer:
Rowena
Lady Derring Takes a Lover
by
Julie Anne Long
Series:
The Palace of Rogues #1
Also in this series:
Lady Derring Takes a Lover
,
Angel in a Devil's Arms
Publisher
:
Avon
Publication Date
: February 26, 2019
Format:
eBook
Source:
Purchased
Point-of-View:
Third
Cliffhanger:
View Spoiler »
No « Hide Spoiler
Genres:
Historical Romance
Pages:
384
Add It
:
Goodreads
Reading Challenges:
Rowena's 2019 GoodReads Challenge
Amazon
|
Barnes & Noble
|
The Ripped Bodice
|
Google Play Books
Series Rating:
A mistress. A mountain of debt. A mysterious wreck of a building.

Delilah Swanpool, Countess of Derring, learns the hard way that her husband, "Dear Dull Derring," is a lot more interesting—and perfidious—dead than alive. It's a devil of an inheritance, but in the grand ruins of the one building Derring left her, are the seeds of her liberation. And she vows never again to place herself at the mercy of a man.

But battle-hardened Captain Tristan Hardy is nothing if not merciless. When the charismatic naval hero tracks a notorious smuggler to a London boarding house known as the Rogue's Palace, seducing the beautiful, blue-blooded proprietress to get his man seems like a small sacrifice.

They both believe love is a myth. But a desire beyond reason threatens to destroy the armor around their hearts. Now a shattering decision looms: Will Tristan betray his own code of honor…or choose a love that might be the truest thing he's ever known?
Lady Derring Takes a Lover is the first book in Julie Anne Long's The Palace of Rogues series. I picked this book up because it came highly recommended by Holly. I wasn't in the mood for a new to me historical romance for a while now, was content to re-read a bunch of Julie Garwoods and some Judith McNaught oldies but man am I glad that I finally picked this one up. I cried a lot while reading this book. Julie Anne Long had me in my feels. I loved everything about this book.
From beginning to end, Lady Delilah Derring rocked my socks. The amount of growth and spine that she showed throughout the entire book just really worked for me. I was invested in what she was building with her late husband's mistress, of all people, and I just loved that there was no job too big or too small that she wouldn't have done. She was a survivor through and through and in the end, I was so hot damn proud of her, I cried.
Lady Derring's husband died, leaving behind more debt than she knows what to do with, a down on her luck mistress, and a run-down building that used to be The Palace of Rogues. Needing to figure out her next move, Delilah makes plans to turn the run-down building around and create a business that will help sustain a life for herself, for her young ladies maid that has nowhere to go, and a new friend that has lost her way. Unbeknownst to her, an investigation was opened on her late husband and Captain Tristan Hardy is on the case. While Delilah, Angelique, and their small staff are hard at work, trying to get this hotel up and running, Captain Hardy is running down every lead he can find that will lead him to some answers about some cigars that he thinks Lord Derring might have been involved with.
Tristan's investigation leads him to go undercover and booking himself a room at The Grand Palace on the Thames. He needs to figure out if Lady Derring was in cahoots with her husband over the stolen cigars and what better way than to get some answers than by looking through the hotel room by room himself and asking questions of the staff and of Lady Derring herself?
Watching Tristan and Delilah battle wits throughout this entire book made me so happy. There were times when I wanted to smack some sense into Tristan but for the most part, they were a great pair. They complimented each other well and I loved seeing them grow closer and closer with each passing day. I loved all of Delilah's rules, I loved seeing Tristan grow to love those rules himself and I loved seeing each of the roommates get to know each other. When we finally figure out who the bad guys are, I freaking laughed out loud but when everything comes out? I cried like a baby. It wasn't an easy story to read but I thought Julie Anne Long did a wonderful job of building us up, breaking us down and then putting us all back together again. This was a wonderfully romantic story and I really enjoyed it. I can't wait to read Angelique's book.
Final Grade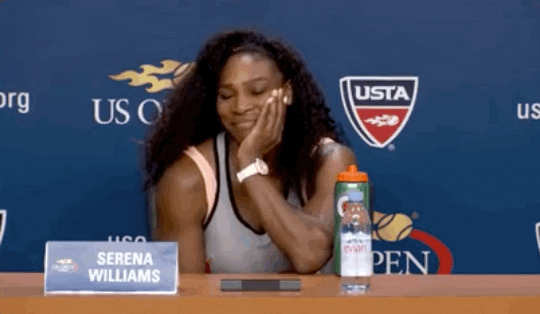 4.25 out of 5
The Palace of Rogues