Reviewer:
Holly & Rowena
The Austen Playbook
by
Lucy Parker
Series:
London Celebrities #4
Also in this series:
Pretty Face
,
Making Up
,
Headliners
Publisher
:
Carina Press
Publication Date
: April 22, 2019
Format:
eARC
Source:
NetGalley
Point-of-View:
Alternating Third
Cliffhanger:
View Spoiler »
No « Hide Spoiler
Genres:
Contemporary Romance
Pages:
352
Add It
:
Goodreads
Reading Challenges:
Rowena's 2019 GoodReads Challenge
Amazon
|
Barnes & Noble
|
The Ripped Bodice
|
Google Play Books
Series Rating:
In which experienced West End actress Freddy Carlton takes on an Austen-inspired play, a scandal at a country estate, an enthusiastic search for a passion outside of acting…and the (some people might say icy*) heart of London's most feared theater critic.

*if those people were being nice

Freddy Carlton knows she should be focusing on her lines for The Austen Playbook, a live-action TV event where viewers choose the outcome of each scene, but her concentration's been blown. The palatial estate housing the endeavor is now run by the rude (brilliant) critic who's consistently slammed her performances of late. James "Griff" Ford-Griffin has a penchant for sarcasm, a majestic nose and all the sensitivity of a sledgehammer.

She can't take her eyes off him.

Griff can hardly focus with a contagious joy fairy flitting about near him, especially when Freddy looks at him like that. His only concern right now should be on shutting down his younger brother's well-intentioned (disastrous) schemes—or at the very least on the production (not this one) that might save his family home from the banks.

Instead all he can think of is soft skin and vibrant curls.

As he's reluctantly dragged into her quest to rediscover her passion for the stage and Freddy is drawn into his research on a legendary theater star, the adage about appearances being deceiving proves abundantly true. It's the unlikely start of something enormous…but a single revelation about the past could derail it all.
The Austen Playbook is the fourth book in Lucy Parker's London Celebrities series and it follows Freddy Carlton as she falls head over heels in love with the last man she ever thought she'd catch feelings for. J. Ford-Griffin is a critic who has given her some harsh reviews for her work in different plays so when she signs on to do an interactive play on his home ground, she's not thinking about him at all…until he's the only thing that she's thinking of.
J. Ford Griffin is busy. He's busy trying to get a movie off the ground but is getting pushback on that and with his family's spending rising and not enough money coming in, he's doing everything he can to make sure that they don't lose their family property that has been in the family for ages. The last thing he needs is an attraction with an actress but Freddy Carlton keeps showing up around his property, in his thoughts and before he knows what's what, Freddy Carlton is the woman he wants to be his forever.
Rowena: This was a really quick read for me and I really enjoyed it. Freddy and Griff were a wonderful couple and I really enjoyed their romance. What did you think, Holly?
Holly: This is my first book by Parker. Even though it's book 4 in the series, it was the perfect standalone. I actually thought it was book 1 until you mentioned the others. I really liked the romance, though it took me a little bit to settle into the story. I'm not sure if it was my reading mood or the book itself, but the first 1/3 of the book was kind of slow. Still, I really liked Griff and Freddy. They were cute together. I loved how grumpy Griff was.
Rowena: I'm glad to see that you liked it. All of the books in this series can be read as standalones but I like that Lucy Parker has grouped them together since they all take place in the same world.
Yeah, I really liked watching Freddy and Griff grow closer and closer. I liked that their attraction was organic and it wasn't one of those insta-love stories. We saw them get to know each other and I felt their connection throughout the entire thing so I was a happy camper.
Holly: Yes, it was great how they started as sort of enemies, became friends, then that turned into more. The progression felt true and natural, and I really liked how Freddy's naturally sunny attitude worked on Griff.
I didn't love all the theater drama. That's not really my style. Every time Sadie came on page I wanted to punch her. I was sad she didn't get her comeuppance.
Rowena: Yeah, Sadie needed to get punched in the face a time or two. So did Nick. The theater stuff was okay for me, we didn't get enough of it to make me bored or anything. I was really invested in both Freddy and Griff, together and apart. I wanted Freddy to find the backbone to stand up to her father and I wanted Griff to figure out how to keep his family's financials afloat without selling his soul. I liked seeing them really grow into their own and I loved that finding themselves, helped them grow together so all around, I just really liked this one.
I also really liked Charlie and loved that he finally found his purpose in life as well. So much good stuff in this one outside of freaking Sadie and stupid ass Nick. I heard that Nick is going to be redeemed in his own book (which I'm assuming is going to be with Freddy's sister) and that's good to know since I heard that Nick was named after our blogging friend Nick from The Infinite Limits of Love. 🙂
This book gets 4 out of 5 stars from me. What about you?
Holly: Don't even get me started on Nick. I'm not sure he can be redeemed. I'm sorry for our friend Nick, because he'll forever be Nick the Dick to me. haha
I was invested in Freddie's personal growth and Griff's determination to save his family. Though I'll be honest, I don't see why he didn't hire a marketing manager for his parents. That bothered me. With direction they could have made quite a bit of money.
Charlie was wonderful. I really hope we get a book for him.
I'm going to give it 3.75.
Rowena: Nick the Dick….hahahahahaha. Girl, I'm crying. I have faith in Lucy Parker's abilities. Just you watch.
Final Grade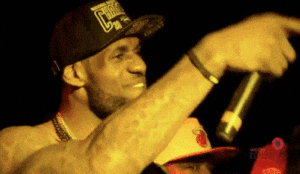 Holly: 3.75 out of 5
Rowena: 4 out of 5
London Celebrities
Related Posts