Reviewer:
Ames & Rowena
Love, Chloe
by
Alessandra Torre
Publisher
:
Self-Published
Publication Date
: March 14, 2016
Format:
eBook
Source:
Purchased
Point-of-View:
First
Cliffhanger:
View Spoiler »
None « Hide Spoiler
Content Warning:
View Spoiler »
No « Hide Spoiler
Genres:
Chick Lit
Pages:
417
Add It
:
Goodreads
Reading Challenges:
Rowena's 2019 A-Z Reading Challenge
,
Rowena's 2019 GoodReads Challenge
,
Rowena's 2019 TBR Challenge
Amazon
|
Barnes & Noble
|
The Ripped Bodice
|
Google Play Books
From NYT Bestseller Alessandra Torre...

You know girls like me. You hate girls like me. The privileged blonde who skips her Ivy League classes when she's had too many Soho martinis. The one draped on the asshole's arm because he drives a Bugati and screws like a champ.

I was that girl. I loved being that girl.

Then, my door was broken in. Literally.

And in that moment? Everything changed.

WARNING: This sexy standalone has jaw-dropping moments, crazy sexual chemistry, and will make your cheeks hurt from smiling. Read at your own risk.
Love, Chloe by Alessandra Torre is a coming of age story with a protagonist that you won't be able to help from rooting for. From beginning to end, Chloe goes through it. When her parents go down for committing all the crimes, the life Chloe Madison has goes up in flames. All of a sudden, she's got bills to pay and money problems…and she's on her own. Life is about to throw every curveball to Chloe and Chloe has to figure out what kind of person she is and wants to be.
Rowena: Man, I really liked this one. What did you think, Ames?
Ames: Good pick for our May buddy review! I enjoy Alessandra Torre's writing so I knew I'd be in for a good read. I admit to having a few bits of anxiety over the crap that Chloe goes through. But she's a trooper! I like how her change in circumstances really made her look at her life and realize she wanted to be better. And the whole book was interspersed with Instagram posts so I thought that was unique and cute dog pictures don't hurt!
Rowena: This has been languishing on my TBR pile for years and I really wanted to finally read it so thanks for agreeing to read it with me.
Chloe is definitely someone I would want to follow on Instagram. She had such a positive attitude toward everything, and it wasn't fake. I really dug that.
I loved that she wasn't perfect and even when she made such stupid decisions, I didn't hate her and I supported her through the good and the bad. I also really liked that her friends were an actual squad. They loved Chloe for Chloe and not because of money, fame, or who she was dating. She had an actual support system in her friends. That was dope.
Did you enjoy the romance in here? I did. I adored seeing them fumble their way toward that happy ending. They both were such great characters on their own but together, I loved them all the more. I also really enjoyed getting to know all of the other characters from Dante to Clarke, Hannah and Joey. Hahaha, oh Joey. What about you?
Ames: Chloe's friends were the best! When her life completely changed due to her parents dropping her like a hot potato, they really stepped up. That also allowed Chloe some breathing room to figure out what she needed to do pronto (make money lol). Plus they were interesting characters too. They weren't just props to the story, they added to it.
Chloe was an easy character to root for because although at the very beginning she was like a fish out of water and had to re-orient herself (she was part of the 'help' at her new job) she bounced back quickly and was a fast learner. She may have been spoiled in her previous life, but she comes around when she sees how the other side lives. And that world shift for her was done in a good way for the reader. Chloe was always a good person, she just didn't live in the environment where it was obvious. And so we rooted for her.
The romance was very satisfactory as well. Chloe being torn between an ex and a guy she thinks isn't right for her made for some good tension for her character. I liked her self-awareness when it came to her ex. She recognized her weakness. I like how her friends gave her shit about that too. LOL
What did you think of the romance?
Rowena: I agree about Chloe's friends. I liked that they were an actual part of Chloe's story because they were such a huge part of her life so kudos to Torre for letting us see and get to know the important people in Chloe's life outside of her love interest and work people.
I really enjoyed Chloe's romance with Carter. I thought they complimented each other well and I loved that he was all in once they decided to be together. There was no waffling back and forth. He knew the gem he had in Chloe and wanted her. I also thought Torre handled Chloe's issues with her ex in a real way that didn't take away from the blossoming romance she had going with Carter.
I liked that we learned all about Chloe as she was learning about herself as well. I thought that Torre took us on an emotionally charged journey that had lighter moments that I really appreciated. I really adored everything in this book aside from Chloe's selfish ass parents. I'm glad that Chloe really found herself and made a family for herself with the people that were important to her and loved and supported her. She built a really nice life for herself that was hers and hers alone. It took some time for her to get there and she definitely made some bad choices along the way but she didn't let those bad choices define her and I just really dug that…and this story. I give this one 4 out of 5 stars, you?
Ames: I also like that Carter didn't even consider listening to his mom about Chloe. sigh And you are so right, Chloe made herself a great little family. Her parents sucked so I'm glad she had people in her corner.
I'm giving Love, Chloe 4 out of 5 as well.
Final Grades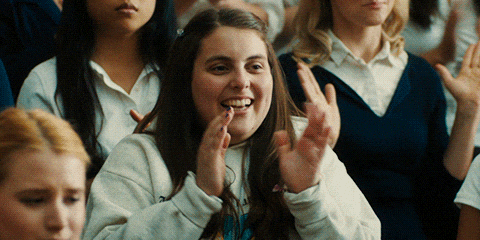 Ames: 4 out of 5
Rowena: 4 out of 5
Related Posts