Reviewer:
Rowena
The Iron Duke
by
Meljean Brook
Narrator:
Faye Adele
Series:
The Iron Seas #1
Also in this series:
The Iron Duke (Iron Seas, #1)
,
Fire and Frost
,
Tethered (Novella)
,
The Kraken King Part I
,
Here There Be Monsters (Iron Seas, #0.5)
,
The Kraken King (Iron Seas, #4)
,
Heart of Steel (Iron Seas, #2)
Publisher
:
Berkley
Publication Date
: October 5, 2010
Format:
Audiobook
Source:
Purchased
Point-of-View:
Alternating Third
Genres:
Steampunk
Pages:
384
Add It
:
Goodreads
Reading Challenges:
Rowena's Summer Reading Challenge
Amazon
|
Barnes & Noble
|
The Ripped Bodice
|
Google Play Books
Series Rating:
After the Iron Duke freed England from Horde control, he instantly became a national hero. Now Rhys Trahaearn has built a merchant empire on the power - and fear - of his name. And when a dead body is dropped from an airship onto his doorstep, bringing Detective Inspector Mina Wentworth into his dangerous world, he intends to make her his next possession.

But when Mina uncovers the victim's identity, she stumbles upon a conspiracy that threatens the lives of everyone in England. To save them, Mina and Rhys must race across zombie-infested wastelands and treacherous oceans-and Mina discovers the danger is not only to her countrymen, as she finds herself tempted to give up everything to the Iron Duke.
Ugh, August was a really bad month for me, on the reading front. I had such big plans of finishing my Summer Reading Challenge and this book ended up being one of the only books on my list that I read. Sigh. In good news though, I really enjoyed this book. It took some getting used to because I don't read a lot of steampunk books so it was hard for me to picture everything but the more that I listened, the more that I talked to Holly, the clearer the picture of the steampunk world that Brook created for these characters came to be and this book ended up being a lot of fun and super steamy.
So, when The Iron Duke saved the world from activated nano agents, he became a national hero. He used that hero-worship to build himself an empire and all was well until a dead body drops onto his steamship and brings Detective Mia Wentworth to his doorstep (or whatever they call their doorsteps on the steamships). Mia's got a case to solve and for, maybe the first time in her life, Trahaearn sees Mia, the woman and not Mia, the woman with horde blood in her veins. Mia can't afford to be distracted from her work because her family relies on her financial support but you can't stop love when your destiny is to love the Iron Duke.
The strongest part of this story, for me, was Mia. Her character was wonderfully written and I was here for every single thing that she went through. I loved the woman that she was and I really loved seeing her grow into the feelings that she was developing for Trahaearn. She meant business and she knew what she was about and I couldn't help myself. I cheered for her from beginning to end. I wanted her to get everything her heart's desired because she deserved it. She was a genuinely good person and she was fair and when that scene happened, I was shocked and at first, I didn't know how to feel though my heart hurt for Mia. I was glad with the way that Meljean Brook handled that and how everything came together.
I enjoyed the narration of this story too. I was able to easily follow along with what was happening, even when it took me a little bit to picture everything in this steampunk world. This book had me gripped from beginning to end and though it wasn't my favorite read of the Summer Reading Challenge, I still really enjoyed it and look forward to continuing this series. I definitely recommend.
Final Grade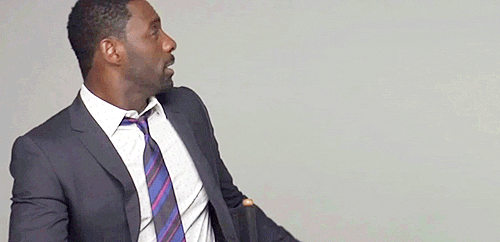 4.25 out of 5
The Iron Seas