Happy Sunday, everyone! We hope that you guys are all healthy and safe out there in these crazy COVID-19 streets. As you've probably noticed, things have slowed some here at Book Binge but we're still plugging along, keeping the party going as much as we can. We haven't been reading much lately but none of us were willing to walk away from our baby so we decided to make some changes. We're on a monthly schedule where each of us takes a week and we're responsible for whatever goes up that week. So you'll see reviews, bookish questions posts, individual TBR piles, whatever floats our boat so I hope you guys stick around and enjoy our book love.
Before we get into this week's weekly round up, please join me in wishing one of our favorite readers and book pimps the happiest of birthdays.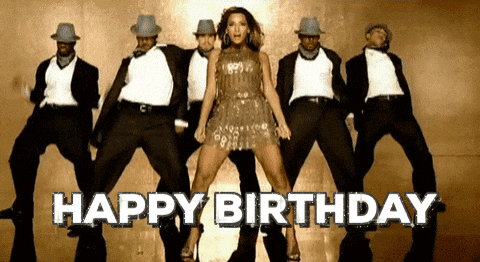 Happy Birthday, Tracy!
We hope that you're having the best quarantine birthday ever! We love and miss you!!
Now, here's what you missed this week on Book Binge…
What We Reviewed
Ames, Holly, and Rowena reviewed The Orchid Throne by Jeffe Kennedy | 3, 3.5, and 3.75 out of 5
Casee, Holly, and Rowena reviewed Gunmetal Magic by Ilona Andrews | 3, 3.25 and 3.5 out of 5
What We Posted
Just for Fun: Ereader or Print?
What Are You Reading? (526)
Sunday Spotlight: Stages of the Heart by Jo Goodman
Current Giveaways
Giveaway Winners
Amber
Kim
Kate
BN100
Kim
Tamara
Sharlene
Wendy
Winners: An email will be sent to you shortly. Please let us know where you would like us to send your prize. You have two weeks to get back to us before we choose another winner. Check back on Sundays to see if you're a winner in one of our giveaways.
That does it for this week's recap. How was your week in books? Hear any book news that you'd like to share? Get any new books you want to share? Review any books we should check out? Please share.
Related Posts