Reviewer:
Rowena
The Kissing Game
by
Marie Harte
Publisher
:
Sourcebooks Casablanca
Publication Date
: February 4, 2020
Format:
eARC
Source:
Edelweiss
Point-of-View:
Third
Cliffhanger:
View Spoiler »
No « Hide Spoiler
Genres:
Contemporary Romance
Pages:
320
Add It
:
Goodreads
Reading Challenges:
Rowena's 2020 Goodreads Challenge
Amazon
|
Barnes & Noble
|
The Ripped Bodice
|
Google Play Books
"I bet you a kiss you can't resist me."

Game on.

Rena Jackson is ready. She's worked her tail off to open up her own hair salon, and she's almost ready to quit her job at the dive bar. Rena's also a diehard romantic, and she's had her eye on bar regular Axel Heller for a while. He's got that tall-dark-and-handsome thing going big time. Problem is, he's got that buttoned-up Germanic ice man thing going as well. With Valentine's Day just around the corner, Rena's about ready to give up on Axel and find her own Mr. Right.

At six foot six, Axel knows he intimidates most people. He's been crushing on the gorgeous waitress for months. But the muscled mechanic is no romantic, and his heart is buried so deep, he has no idea how to show Rena what he feels. He knows he's way out of his depth and she's slipping away. So, he makes one crazy, desperate play...
I've never read anything by Marie Harte before and I'll admit that what initially piqued my interest with this book was that cartoon cover. I'm a fan of these cutesy, cartoon covers because they make me picture the cutesy story that I expect to get when I pick one up. I'm starting to think that these cartoony covers are the exact opposite of what I should expect to get. This one sounded like a super cute story that would be a light and fluffy read but right from the very beginning, what I thought I was getting, wasn't what I felt was coming. I kept reading, thinking that maybe it'll get better and unfortunately, it never did. Sure, there were some moments throughout the book that had me laughing and some characters that I was genuinely interested in but for the most part, I was like…nah.
Axel Heller has had a giant crush on Rena Jackson but he's never made his move. She's been patient with him but the longer he waits to get at her, the more sure Rena is that he's never going to make his move so she needs to move on. She's leaving her bartending job to open her own hair salon and when Axel gets into a bar fight at her going away party, she's not surprised but she's also determined to move on. When Axel receives some much-needed advice, he decides that it's now or never. Now, a huge part of the reason that I didn't enjoy this book as much as I thought I would is that I couldn't connect with either the hero or the heroine. I thought that as the story progressed, I would understand their thought processes and I would start to connect with them but I don't know if it was Harte's writing style or if was the fact that the characters of color didn't come off as authentic to me but whatever it was, I put this book down and just did feel much of anything and that bummed me out.
I love romance novels of all kinds. I love the light and fluffy ones, the dark and twisted ones, even the suspenseful ones but what I like about those stories is that I know what I'm getting when I go into them. The HEA is a given but you can tell by the covers just what you're going to get and I thought the cover for this one didn't fit with the kind of story that I was expecting. This wasn't the light and fluffy romance that I was expecting. It was a diverse romance that was written by an author who was not diverse. I found myself frustrated with the characters, with the romance, and with the writing style. I kept reading to see if I'd ever warm up to Axel and to Rena and while I did end up liking Rena, I never warmed up to Axel. There was a lot of nothing going on. I couldn't really tell what the conflict was because the conflict was pretty weak. I didn't feel like there was anything to carry the characters or even develop them. So my enjoyment really suffered because of all of those things. On top of those things, I also thought that there were a lot of characters to keep track of. Sure, I enjoyed some of them but for the most part, not having read any of these characters books (I didn't even know that this book was part of a series), I had no clue who they were and didn't even know that I was supposed to care about them.
So yeah, I went into this book expecting one thing but didn't get it and I didn't really connect with the main characters or anything that they were going through so all in all, this book just wasn't for me.
Final Grade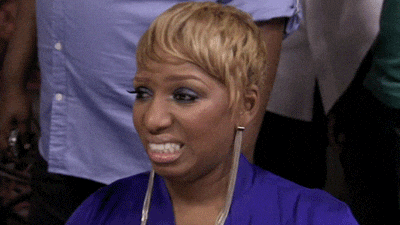 Grade: 1.5 out of 5
Related Posts