Reviewer:
Rowena
Heartland
by
Sarina Bowen
Series:
True North #7
Also in this series:
Bittersweet
,
Steadfast
,
Steadfast
,
Bittersweet
,
Keepsake
,
Bountiful
,
Speakeasy
,
Bittersweet
,
Steadfast
,
Fireworks
,
Keepsake
,
Bountiful
,
Fireworks
,
Heartland
Publisher
:
Self-Published
Publication Date
: January 28, 2020
Format:
eARC
Source:
Author
Point-of-View:
Alternating First
Cliffhanger:
View Spoiler »
No « Hide Spoiler
Genres:
New Adult
Pages:
329
Add It
:
Goodreads
Reading Challenges:
Rowena's 2020 Goodreads Challenge
Amazon
|
Barnes & Noble
|
The Ripped Bodice
|
Google Play Books
Series Rating:
An emotional friends to lovers romance full of risky secrets and late-night lessons in seduction.

Dylan is my best friend, and the only person in my life who understands me. He doesn't mind my social awkwardness or my weird history. The only glitch? He doesn't know that I've been hopelessly, desperately in love with him since the first day we picked apples together in his family's orchard.But I know better than to confess.Now that we're both in college together, I'm seeing a new side of him. College Dylan drinks and has a lot of sex. None of it with me.Until the night I foolishly ask him to tutor me in more than algebra…and he actually says yes.

But the cool morning light shows me how badly I've endangered our friendship. And I don't know if anything will be the same again.
Heartland is the seventh book in Sarina Bowen's True North series and she just keeps bringing on the happy sighs and cute romances, doesn't she? I really enjoyed this one and am keeping my fingers crossed that we'll keep getting books for this series for a long time to come. I'm pretty anxious for Daphne's story.
So Heartland follows Dylan Shipley and Chastity Campbell to college. They're both going through different things. Dylan is going through a frustrating phase with his growly older brother and Chastity is still trying to catch up to the rest of the world after spending years living in a cult. To add to Chass's plate, she's got an unrequited crush on Dylan Shipley and he has no clue. It sucks for her though because she's around to see him work his charm on every girl on campus, every girl, but her. Right now, he worked his charm right into her awful roommates pants and it's become a thing. A thing she hates to witness because she knows Dylan. She knows that he's a kind-hearted person and so she doesn't understand why he has such bad taste in women. Things start to get really interesting when Chass brings up making some money together. Their new business adventure features the leftover goat milk from Dylan's family farm that Dylan needs to move. Making caramel together brings them a lot closer and feelings spring forth, feelings that they don't know what to do with.
Dylan was exactly the lovable nerdy hero that I hoped he would be when we first met him, as a young high schooler in Bittersweet. I thought he was super sweet to Chastity and when he finally gets his head out of his ass about Kaitlyn, I was glad. I wanted to smack some damn sense into him a time or two while reading this book but overall, I loved him. He was a good person who loved his family and struggled with trying to figure out his place in his family, in their family business and in his future. I loved seeing him grow into the man that he was in the end. It wasn't easy for him but when he finally stood up for himself, I was so relieved because he needed to get all of that shit out so that he can figure out where to go from here. I loved seeing him work through his feelings about his future and his feelings about Chass.
Chass was a great heroine on her own but she was also a perfect match for Dylan. She was kind, she was strong and she was super smart even though she had trouble with her classes in school. I really felt for her when she was stuck seeing Dylan, the object of her affections, with everyone but her and seeing her find her way at school, at home and everywhere in between was a lot of fun for me. She really comes into her own and I was rooting for her from the very beginning. I loved seeing her make friends outside of Dylan at school and even when she was trying to move on from Dylan, and hurting Dylan's feelings in the process, I just loved it.
Sarina Bowen writes light moments in angsty romances and I just adore her writing style. I will read whatever she writes because she writes the kind of books that I want to read. Heartland was another fabulous addition to this series and if you're a fan of the other books, I'm confident that you guys will be fans of this book. Dylan and Chastity have what it takes to carry a romance on their own and I have every confidence that you guys will enjoy this one. Do yourself a favor and read this one! 🙂
Final Grade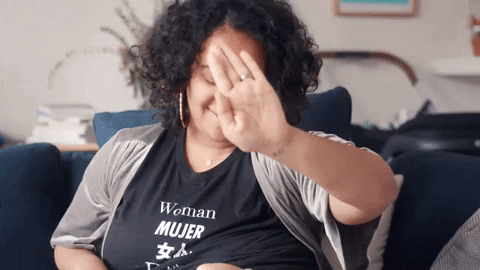 4.25 out of 5
True North
Related Posts