Rowena: Holy cow, I hogged most of the books coming out this month because there's a lot of books that I'm looking forward to. I can already hear my bank account crying tears of another month of bills not getting paid. Haha. Sorry guys.

1. Broken Prince (Royals #2) by Erin Watt.
These Royals will ruin you…

From wharf fights and school brawls to crumbling lives inside glittery mansions, one guy tries to save himself.

Reed Royal has it all—looks, status, money. The girls at his elite prep school line up to date him, the guys want to be him, but Reed never gave a damn about anyone but his family until Ella Harper walked into his life.

What started off as burning resentment and the need to make his father's new ward suffer turned into something else entirely—keep Ella close. Keep Ella safe. But when one foolish mistake drives her out of Reed's arms and brings chaos to the Royal household, Reed's entire world begins to fall apart around him.

Ella doesn't want him anymore. She says they'll only destroy each other.

She might be right.

Secrets. Betrayal. Enemies. It's like nothing Reed has ever dealt with before, and if he's going to win back his princess, he'll need to prove himself Royally worthy.
Rowena: I was looking forward to this book ever since I finished that last book because hot damn…that cliffhanger. The minute I got this book for review, I put down everything I was reading and got this read…in one sitting. It's how I roll with these Royals. They have definitely ruined me. This was another deliciously dramatic read that has me thirsty for more. It was good stuff. Definitely one to binge on.

2. Steadfast (True North #2) by Sarina Bowen.
She's the only one who ever loved him—and the only one he can never have.

Jude lost everything one spring day when he crashed his car into an apple tree on the side of the road. A man is dead, and there's no way he can ever right that wrong. He'd steer clear of Colebury, Vermont forever if he could. But an ex-con in recovery for his drug addiction can't find a job just anywhere.

For Sophie Haines, coming face to face with the man who broke her heart is gut-wrenching. Suddenly, he's everywhere she turns. It's hard not to stare at how much he's changed. The bad boy who used to love her didn't have big biceps and sun-kissed hair. And he'd never turn up volunteer in the church kitchen.

She knows it's foolish to yearn for the man who returned all the heartsick letters she wrote him in prison. But the looks he sends her now speak volumes.

No one wants to see Sophie and Jude back together, least of all Sophie's police chief father. But it's a small town. And forbidden love is a law unto itself.
Rowena: This is the second book that I couldn't wait to come out. The minute I got this book for review, everything else stopped around me. I jumped in and devoured this book and absolutely adored Jude and Sophie. Their book was such a good one and Sarina Bowen needs to write faster because I want more Zach! Holly and I have been speculating on who Zach's heroine is and I'm dying to find out. This was a great book, binge on it!
Holly: I loved this book so much! I can't wait for the next one to be released. Bowen has definitely nailed it with this series.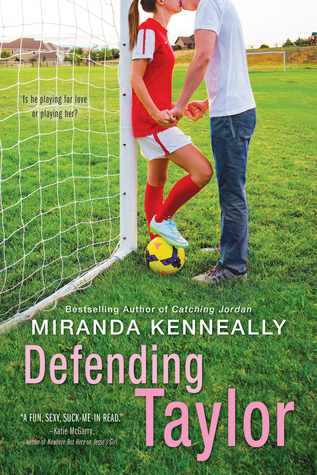 3. Defending Taylor (Hundred Oaks #7) by Miranda Kenneally.
There are no mistakes in love.

Captain of the soccer team, president of the Debate Club, contender for valedictorian: Taylor's always pushed herself to be perfect. After all, that's what is expected of a senator's daughter. But one impulsive decision-one lie to cover for her boyfriend-and Taylor's kicked out of private school. Everything she's worked so hard for is gone, and now she's starting over at Hundred Oaks High.

Soccer has always been Taylor's escape from the pressures of school and family, but it's hard to fit in and play on a team that used to be her rival. The only person who seems to understand all that she's going through is her older brother's best friend, Ezra. Taylor's had a crush on him for as long as she can remember. But it's hard to trust after having been betrayed. Will Taylor repeat her past mistakes or can she score a fresh start?
Rowena: I'm into the Hundred Oaks series in a big way and I'm always looking forward to reading these books. I'm reading this book right now and am enjoying it so seriously, binge on this one too. It's good.

4. To Hold and to Hold (Wedding Belles #1) by Lauren Layne.
USA TODAY bestselling author Lauren Layne is the "queen of witty dialogue and sexy scenes" (Rachel Van Dyken)! Now, Sex and the City meets The Wedding Planner in The Wedding Belles, her sizzling brand new contemporary romance series about three ambitious wedding planners who can make any bride's dream come true… but their own.

Discovering her fiance is an international con man just moments before they exchange vows devastates celebrity wedding planner Brooke Baldwin's business—and breaks her heart. Now a pariah in Los Angeles, she seeks a fresh start in New York City and thinks she's found it with her first bridal client, a sweet—if slightly spoiled—hotel heiress. Then she meets the uptight businessman who's holding the purse strings.

Seth Tyler wishes he could write a blank check and be done with his sister Maya's fancy-pants wedding. Unfortunately, micromanaging the event is his only chance at proving Maya's fiance is a liar. Standing directly in his way is the stunning blonde wedding planner whose practiced smiles and sassy comebacks both irritate and arouse him. He needs Brooke's help. But can he persuade a wedding planner on a comeback mission to unplan a wedding? And more importantly, how will he convince her that the wedding she should be planning… is theirs?
Rowena: Lauren Layne has fast become a go to author for me so it's not a surprise that the first book in the Wedding Belles series is right at the top of my TBR pile for July. I can't wait to see the goodness she's prepared for us with this new group of characters. <3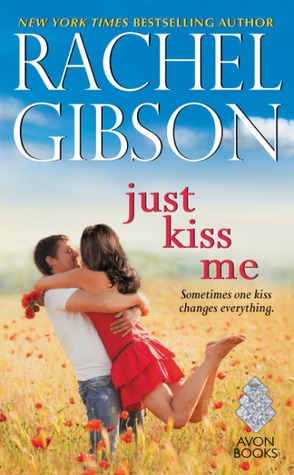 5. Just Kiss Me by Rachel Gibson.
New York Times bestselling author Rachel Gibson returns with this dazzling love story filled with sizzle, sass, and just a bit of southern charm…

"Hello, Ms. Vivian . . . it's been a long time."

And with those words, Vivian Leigh Rochet nearly melted. It's been years since she last saw Harrison Whitley-Shuler. She was a teenager scrubbing houses for a living. He was the gorgeous son of rich parents, not fit for the likes of her.

Vivian had vowed to get out of Charleston, become a big Hollywood star, and stick it to the snooty girls who made her cry.

She got what she wanted—and more—but why does her glamorous life seem so trivial?

Harrison got out too . . . making it all the way to Wall Street, until a heart attack forced him to trade in his cufflinks for a good set of hand tools.

Making furniture soothes his soul, but escaping the Whitley-Shuler heritage is nearly impossible. And now he's come face-to-face with the one who got away. He's not looking for love. He's not even looking for sex . . . so why is resisting her the hardest thing he's ever done?
Rowena: It's been a while since I've read anything by Rachel Gibson but I like her stuff so I'm looking forward to jumping into this book.
Holly: I haven't read anything by Gibson in ages, either, but this one sounds good.

6. Rock Wedding (Rock Kiss #4) by Nalini Singh.
New York Times bestselling author Nalini Singh continues her Rock Kiss series with a hot, sweet, emotional contemporary romance about love and forgiveness…

After a lifetime of longing for a real family, Sarah Smith thought she'd finally found her home with rock star Abe Bellamy, even if she knew Abe didn't love her the way she loved him. But their brief relationship, filled with tragedy and heartache, nearly destroyed her. Alone, emotions in turmoil, and already shaky self-esteem shattered, Sarah struggles to pick up the pieces in the wake of their divorce.

Abe knows he's to blame for the end of his marriage. Caught in a web of painful memories, he pushed away the best thing in his life – the sexy, smart woman he adores – breaking them both in the process. Then fate throws him a second chance to get things right, to prove to Sarah that she means everything to him. Abe desperately wants that second chance at love…even if he knows he doesn't deserve it.

But can he convince Sarah – now strong and independent without him – to risk her wounded heart one more time?
Rowena: I love Nalini Singh. I love everything she writes. She worked her magic in both of her paranormal series and I have adored both of those but she's killing the game in this contemporary romance series. I flat out love this series and getting Abe's book is going to be the highlight of my summer. I can't wait for this one!
Holly: GIMME.
Casee: Want.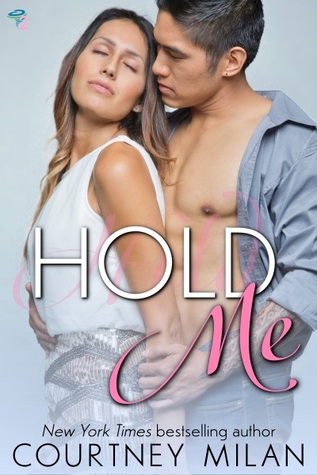 7. Hold Me (Cyclone #2) by Courtney Milan.
Eighteen months ago, Maria Lopez felt an unexpected spark with Jay, a hot, tattooed, motorcycle-riding bad boy who checked off every item on her fantasy list. But "too good to be true" never ends well. So when he asked for her number, she walked away.

When she runs into him again, she discovers that Jay is a different kind of trouble than she's imagined. He's a demanding, driven genius, and once he's set his sights on something, he does not give up. Now that their paths have crossed once more, he's not going to let her get away until he knows exactly what's on her fantasy list…and he figures out how to make her embrace it.
Rowena: I really enjoyed the first book in this series so I'm looking forward to digging into this one. I liked Maria's character in the first book and am looking forward to the shenanigans she'll get into with this book.
Holly: I still haven't read the first book, but I'm totally buying this.

8. Hell Breaks Loose (Devils Rock #2) by Sophie Jordan.
Hell hath no hunger like a man let out of a cage . . .

Shy and awkward, First Daughter Grace Reeves has always done what she's told. Tired of taking orders, she escapes her security detail for a rare moment of peace. Except her worst nightmare comes to life when a ruthless gang of criminals abducts her. Her only choice is to place her trust in Reid Allister, an escaped convict whose piercing gaze awakens something deep inside her. Reid is nothing like her other captors.

He's tougher, smarter…and one blistering look from him makes her hotter than any man ever has.

Reid spent years plotting escape and revenge . . .years without a woman in his bed. For this hardened felon, Grace Reeves isn't just out of his league—she's from another planet, but that doesn't stop him from wanting her. Escaping Devil's Rock was tough, but resisting this woman could be the end of him. For a man with nothing to lose, protecting her . . . claiming her as his own, becomes more necessary than his next breath.
Rowena: I enjoyed the first book in this series and after reading that blurb for this book…I just have to get it. I mean, the first daughter and a guy who escaped jail? How in the world is that going to happen? I need to know.

9. Wired (Buchanan-Renard #13) by Julie Garwood.
A beautiful computer genius and a bad-boy FBI agent must collaborate – in more ways than one – in the sexy, suspenseful new novel from #1 New York Times bestselling author Julie Garwood.

Allison Trent has always had a special talent for computers. When she's not cleaning up after her troublemaker younger brother, Jason, she spends her days coding. In fact, she's working on a new program that will revolutionize the tech industry, and soon word begins to spread . . .

Realising how brilliant Allison is, FBI agent Liam Scott wants her help to hunt down a cyber criminal he's been after for two years. But Allison doesn't want to work for the government – until Liam makes an offer she can't refuse: help the FBI for one year, and they will expunge Jason's illustrious criminal record.

Allison tries to deny her growing attraction to Liam, but just before the year is over, she discovers someone has stolen the computer program she developed. Now she needs Liam's help in tracking down the thief. And as they begin to close in on the culprit, they also begin to give in to each other . . .

For fans of Marie Force, Jill Shalvis, Jayne Ann Krentz and Nora Roberts, Julie Garwood's latest romance will leave you breathless and longing for more . . .
Rowena: Liam's book! I loved Liam in the previous books in this series and I'm looking forward to reading this one. I'm mighty curious about the woman he falls for.
Holly: I haven't read a Garwood in ages, but I've been thinking about trying her again.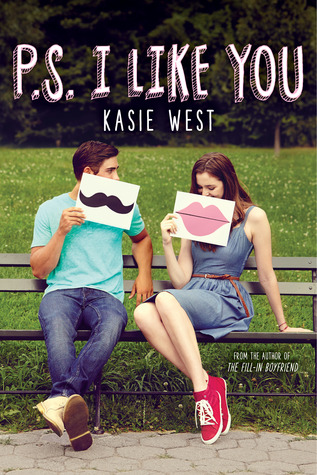 10. P.S. I Like You by Kasie West.
Signed, sealed, delivered . . .

While zoning out in Chemistry class, Lily scribbles some of her favorite song lyrics onto her desk. The next day, she finds that someone has continued the lyrics on the desk, and added a message to her.

Soon, Lily and her anonymous pen pal are exchanging full-on letters— sharing secrets, recommending bands, and opening up to each other. Lily realizes she's kind of falling for this letter writer. Only who is he? As Lily attempts to unravel the mystery, and juggle school, friends, crushes, and her crazy family, she discovers that matters of the heart can't always be spelled out . . .

Kasie West brings irresistible wit, warmth, and sparkle to this swoon-worthy story of love showing up when you least expect it.
Rowena: Kasie West is one of my favorite contemporary YA authors so I always look forward to her new releases. This one sounds like such a cute story so I want it. Bad.

11. Smolder (Wildwood #2) by Karen Erickson.
Lane Gallagher wants Delilah Moore—bad.

He's imagined the sexy brunette in his bed more times than he can count.

She's everything he's ever wanted, but the only problem is . . .

She's his brother's ex.

For years, the stoic sheriff's deputy has fantasized about the sweet, bubbly dance teacher who stirs his deepest desires. But Lane's too loyal to ever move in on forbidden territory and he knows that while he can look, he definitely can't touch. Fighting his attraction to Delilah is nearly impossible, but the infuriating—and incredibly sexy—woman seems determined to drive him crazy.

And she's bringing him to his knees. One smoldering kiss at a time.
Rowena: Lane and Delilah's book. I wanted to knee Lane in his balls so many times during the first book and that didn't change much in this book but I loved when he finally got his shit together. Loved Delilah too. This was great. Add it to your wishlist guys.

12. The Good Fight (Time Served #3) by Julianna Keyes.
"If you're looking for a gritty story with a lot of heat (and I mean a lot) and real characters, I'd definitely recommendTime Served."—DearAuthor.com

Julianna Keyes returns to the wrong side of the tracks in this third installment of her wildly popular Time Served series

I was born a fighter. You had to be, to survive in Camden. Lucky for me, I loved it. The thrill, the pain, the glory. Until one night things went too far and I almost lost my ticket out.

So I swore off fighting. Never again. No matter how much I wanted it.

I went to college. Got a degree. A job on Wall Street. Yet I still wasn't smart enough to stay away. So now I'm back. And it's just as bad as I remember.

Enter Dr. Susan Jones, superstar neurosurgeon. She's brilliant, she's sexy and she's a pain in my ass. I can't get enough and she's too busy for a relationship. She wants to hook up, get off, go home. She doesn't have time for a thug from Camden. But she keeps coming back.

This place brings out the worst in people. Every day it threatens the project I'm working on, the plans I'm making. Every day it drags me down just a little more, until the hands I vowed to keep clean start itching to get dirty.

If I don't start fighting for what I want, I'll wind up with nothing.

I didn't come back to Camden for nothing.

I came back to start something. And when people hurt the things I care about, the gloves come off.
Rowena: Undecided was such a good book that it brought this author on to my radar so I'm itching to try another book by her and this one sounds like a treat. I'm so in!

13. Cream of the Crop (Hudson Valley #2) by Alice Clayton.
New York Times and USA TODAY bestselling author Alice Clayton brings her trademark blend of funny and sexy to this second contemporary romance in the brand-new Hudson Valley series!

Manhattan's It Girl, Natalie Grayson, has it all: she's a hot exec at a leading advertising firm, known industry-wide for her challenging and edgy campaigns. She's got a large circle of friends, a family that loves her dearly, and her dance card is always full with handsome eligible bachelors. What else could a modern gal-about-town wish for? The answer, of course, is…cheese.

Natalie's favorite part of each week is spending Saturday morning at the Union Square Farmer's Market, where she indulges her love of all things triple cream. Her favorite booth also indulges her love of all things handsome. Oscar Mendoza, owner of the Bailey Falls Creamery and purveyor of the finest artisanal cheeses the Hudson Valley has to offer, is tall, dark, mysterious, and a bit oblivious. Or so she thinks. But that doesn't stop Natalie from fantasizing about the size of his, ahem, milk can.

Romance is churning, passion is burning, and something incredible is rising to the top. Could it be…love?
Rowena: I've been hearing good things about this series (and this book from early reviewers) so it's on my radar. I'm definitely getting this one and hopefully I'll read it soon.
Holly: I have the first book in my TBR pile. I've been hearing good things about both, too, and plan to get to them soon.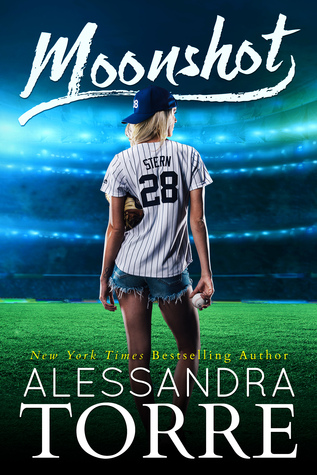 14. Moonshot by Alessandra Torre.
Baseball isn't supposed to be a game of life and death…

The summer that Chase Stern entered my life, I was seventeen. The daughter of a legend, the Yankees were my family, their stadium my home, their dugout my workplace. My focus was on the game. Chase… he started out as a distraction. A distraction with sex appeal poured into every inch of his six foot frame. A distraction who played like a god and partied like a devil.

I tried to stay away. I couldn't.

Then, the team started losing.
Women started dying.
And everything in my world broke apart.
Rowena: I love sports romances and this sounds like a good one. I've heard lots of good things about this author and I'm looking forward to checking her stuff out.

15. You and Me, Always by Jill Mansell.
From the bestselling author of THREE AMAZING THINGS ABOUT YOU and THE ONE YOU REALLY WANT comes a deliciously romantic and poignant read about love, loss and how nothing can stay hidden for ever… If you love the novels of Cathy Kelly and Sophie Kinsella, you won't want to miss Jill Mansell.

On the morning of Lily's twenty-fifth birthday, it's time to open the very last letter written to her by her beloved mother, who died when she was eight.

Learning more about the first and only real love of her mum's life is a revelation. On the same day, Lily also meets Eddie Tessler, a man fleeing fame who just might have the ability to change her world in unimaginable ways. But her childhood friend Dan has his own reasons for not wanting Lily to get too carried away by Eddie's attentions.

Before long, secrets begin to emerge and Lily's friends and family become involved. In the beautiful Cotswold village of Stanton Langley, nothing will ever be the same again…
Rowena: Jill Mansell is a fantastic writer and she impresses me with every book that I read by her. I have no doubt that this book will be no different. I can't wait to start it!

16. Don't Let Go by Jaci Burton.
In the latest novel from the New York Times bestselling author of Love After All and the Play-By-Play novels, running from the past isn't nearly as satisfying as facing the future…

Brady Conners is hardly the settling type, but when tragedy strikes in his family, he has no choice but to return home to Hope, Oklahoma. Setting up shop to work on custom motorcycles and pass the time, Brady has no intention of letting anyone get close—until he meets Megan.

Pastry shop owner Megan Lee is drawn to quiet, brooding Brady. Their connection is undeniable, and it quickly develops from physical attraction into something much stronger. But with Brady putting up barriers, Megan is afraid to truly open her heart—unless she can convince him to let go of the past…
Holly: I can't believe this is the 6th book in the Hope series. I need to do some catching up.
Casee: I've never read Jaci Burton, but I've only ever heard good things. I am going to give this series a try.

17. Protected by Evangeline Anderson.
Grav N'gol is many things. Murderer…ex-con…Alien half-breed…
And a Protector.
More than just a bodyguard, a Protector chooses a female to ward for life and swears an oath to die for her if necessary.

Enter Leah Roth. The luscious little Earth female is supposed to be just a quick surveillance gig for Grav. He'll check on her and report back that she's okay—it should be easy.

Only she's not okay.

When Grav sees Leah's abusive husband hurting her, he swings into action. Before he knows it, he has Leah aboard his ship. When he's given a dangerous and difficult mission, Leah volunteers to come alone and help…and somehow Grav can't say no.

But as much as he feels drawn to the lovely little human, Grav knows it can never be between them. For in his past lurks a bloody and savage secret that would turn even the most forgiving heart against him.

From his past and from his true nature Leah must be… Protected at all costs.
Holly: I haven't read a book by Anderson in awhile, but I liked some of the ones I read before and this series sounds interesting.

18. Ruined by Shiloh Walker.
From the national bestselling author of Busted and Razed comes an unforgettable story of a love that transcends tragedy…

As one of the Barnes brothers, Sebastien has always felt blessed. Not only does he have an amazing family, but he's become a Hollywood golden boy who has everything he's ever wanted—with one exception. He's had a thing for Marin since he was a kid, but when he finally summons the courage to ask her out, she turns him down. Marin is ready to settle down, she wants commitment and stability, and Sebastien is still too much of a playboy, caught up in the wild life of the spotlight.

Still reeling from the rejection, Sebastien's luck runs out later that night when he saves a girl from an assault. The shining knight role fits him just fine, but his armor—and his perfect life—become tarnished when the near-deadly attack lands him in the hospital. Physically scarred, he gives up acting and retreats from everybody.

If anyone can pull Sebastien back from the abyss, it's Marin. But first she has to convince him that beauty is not only skin deep…
Holly: Sebastien's book! I've been waiting for this book for ages.
Casee: Oh Shiloh, where did you go? Oh, you've been writing. I've missed you.

19. Sweet Little Lies by Jill Shalvis.
Sweet Little Lies is the first in New York Times bestselling author Jill Shalvis's Heartbreaker Bay series, featuring her trademark gift for humour, warmth and romance. Perfect for fans of Jill Mansell, Debbie Macomber, Nora Roberts and Marie Force.

Choose the one guy you can't have… As captain of a San Francisco Bay tour boat, Pru can handle rough seas – the hard part is life on dry land. Pru loves her new apartment and her neighbors; problem is, she's in danger of stumbling into love with Mr. Right for Anybody But Her.

Fall for him – hard… Pub owner Finn O'Riley is six-foot-plus of hard-working hottie who always makes time for his friends. When Pru becomes one of them, she discovers how amazing it feels to be on the receiving end of that deep green gaze. But when a freak accident involving darts (don't ask) leads to shirtless first aid, things rush way past the friend zone. Fast.

And then tell him the truth. Pru only wants Finn to be happy; it's what she wishes for at the historic fountain that's supposed to grant her heart's desire. But wanting him for herself is a different story-because Pru's been keeping a secret that could change everything…

Want more warm, funny romance? Visit gorgeous Cedar Ridge, spellbinding Lucky Harbor or experience some Animal Magnetism in Sunshine, Idaho in Jill's other unforgettable series.
Holly: I don't know why, but I haven't read a Shalvis in awhile. I've been hearing great things about this one.

20. All I Need by Linda Winfree.
He's nothing she wants…but everything she needs.

Two years after she buried the love of her life, ER physician Savannah Mills remains buried in her work and keeps her heart under lock and key. But if anyone could tempt her banked desires to come out and play, it's her neighbor. A couple of casual interactions with the former police officer has her considering a friends-with-benefits arrangement.

Emmett Beck is forging a new career after an on-duty shooting nearly cost him everything. His love life has been in cold storage during his recuperation, but when Savannah proposes a no-strings relationship, his body warms to the idea. After all, it's just sex. What could possibly go wrong?

Plenty—once Emmett realizes that hot kisses and steamy nights aren't enough. And that he's fallen in love with a woman who intends to never love anyone again. Warning: Contains a younger man determined to be everything his woman needs, in bed and out, and an older woman unafraid to explore her wild side. Also features cops who talk like cops.
Holly: Savannah's book! Come to Mama!
Casee: I can't wait!
There you have it. The books we're looking forward to in July. Did we miss any books that you're looking forward to? Let us know!
Related Posts