Reviewer:
Holly
Firelight (Darkest London, #1)
by
Kristen Callihan
Series:
Darkest London #1
Publisher
:
Forever
Publication Date
: January 31st 2012
Genres:
Historical Romance
,
Paranormal Romance
Pages:
372
Add It
:
Goodreads
Amazon
|
Barnes & Noble
|
The Ripped Bodice
|
Google Play Books
Series Rating:
Once the flames are ignited . . .

Miranda Ellis is a woman tormented. Plagued since birth by a strange and powerful gift, she has spent her entire life struggling to control her exceptional abilities. Yet one innocent but irreversible mistake has left her family's fortune decimated and forced her to wed London's most nefarious nobleman.

They will burn for eternity . . .

Lord Benjamin Archer is no ordinary man. Doomed to hide his disfigured face behind masks, Archer knows it's selfish to take Miranda as his bride. Yet he can't help being drawn to the flame-haired beauty whose touch sparks a passion he hasn't felt in a lifetime. When Archer is accused of a series of gruesome murders, he gives in to the beastly nature he has fought so hard to hide from the world. But the curse that haunts him cannot be denied. Now, to save his soul, Miranda will enter a world of dark magic and darker intrigue. For only she can see the man hiding behind the mask.
This is a dark, gothic novel set in the late 1800s. I really enjoyed the strength of both main characters, as well as the premise of the story. It's a gothic historical with paranormal elements. My favorite type of story. The world-building is a little on the light side, but still worked well.
I enjoyed both Miranda and Archer. They were equally strong and resilient. I like that they accepted each other as they were. I didn't like how many secrets they kept, however. This is a personal pet peeve. I want the main characters to spend the novel working together toward the same goal, not working against each other trying to hide things or keep secrets. Though I understood the reasons they were reluctant to share, I became frustrated because they continually got angry at the other for not sharing, when each of them were guilty of hiding something.
All-in-all, I really enjoyed it and look forward to continuing the series. I only wish they had opened up sooner (plus, I hate being kept in the dark).
3.5 out of 5
Reading Order: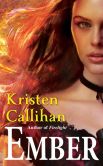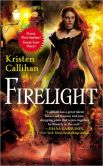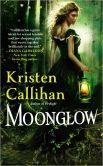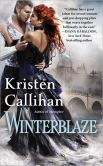 This book is available from Forever. You can buy it here or here in e-format.
Related Posts