Reviewer:
Rowena
Open House
by
Ruby Lang
Series:
Uptown #2
Also in this series:
House Rules
Publisher
:
Carina Press
Publication Date
: November 11, 2019
Format:
eARC
Source:
NetGalley
Point-of-View:
Alternating Third
Cliffhanger:
View Spoiler »
No « Hide Spoiler
Genres:
Contemporary Romance
Pages:
165
Add It
:
Goodreads
Reading Challenges:
Rowena's 2019 GoodReads Challenge
,
Rowena's 2019 New to Me Challenge
Amazon
|
Barnes & Noble
|
The Ripped Bodice
|
Google Play Books
Series Rating:
Love can take root where you least expect it.

Tyson Yang never imagined that one day he'd be the de facto spokesperson for an illegal community garden. But when the once-rat-infested-but-now-thriving Harlem lot goes up for sale, Ty can't just let all their hard work get plowed under.

Even if he is irresistibly drawn to the lovely but infuriatingly stubborn real estate associate.

Magda Ferrer's family is already convinced this new job will be yet another flop in her small but growing list of career path failures. But her student debt isn't going anywhere, and selling her uncle's historic townhouse and the lot nearby means a chance to get some breathing room.

Ty is her charming rival, her incorrigible nemesis, the handsome roadblock to her success.

Until one hot Harlem night blurs the hard line drawn between them, and the seeds of possibility in this rocky garden blossom into love…

This book is approximately 48,000 words

One-click with confidence. This title is part of the

Carina Press Romance Promise: all the romance you're looking for with an HEA/HFN. It's a promise!
Open House is the second book in Ruby Lang's Uptown series but it is the first book that I've read by Lang and it won't be the last. She's got a charming writing style that I liked and I enjoyed the romance that blossomed between Ty and Magda. I also liked seeing Ty grow to really love the community garden and see the old ladies in the neighborhood take him under their wing at the same time that he took them all under his protection. I even enjoyed Ty's sister and the relationship that they had between them. Magda's family was a lot harder to like at first but they really did come around and when Magda finally stands up for herself and demands that they treat her like the adult she is, I cheered for her.
Magda was really trying to find herself over the course of this book and even though there were times when I wanted to smack some sense into her, I respected the hell out of her because she was trying. I liked that she understood why her family treated her the way that they did and I really liked how she was putting in the work to make something of herself without any influence from anyone. She was just a normal woman with normal problems that I related to and I connected with her character. Ruby Lang did a great job with Magda's character and I appreciated her efforts.
Ty was another interesting character and even though there were times when I didn't understand his thought processes, I never once hated him. Like Magda, Ty was a normal guy with normal problems and it was easy to relate to the stuff he was dealing with. I enjoyed seeing him come into his own and deal with the issues that have ruled his life so far. It was a nice perk to see him fall in love in a realistic way.
Magda and Ty had great chemistry and they were awesome on their own but better together. I enjoyed seeing them grow closer, and then battle to figure out how to be together with the different things in their lives that were pulling them apart. It wasn't always easy for them because he was trying to save a garden that was on a lot that she was trying to sell. There's some push and pull and while that was bothersome, they figure it out and all is well that ends well so even though I spent some time in this book rolling my eyes around the room, Ruby Lang still wrote a fun romance and I was still invested in what happened to everyone so all in all, this was a solid read. I recommend.
Final Grade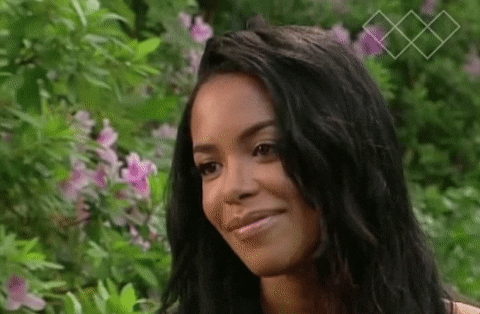 3.5 out of 5
Uptown Series