Reviewer:
Rowena
The Bromance Book Club
by
Lyssa Kay Adams
Series:
The Bromance Book Club #1
Publisher
:
Penguin
,
Berkley
Publication Date
: November 5, 2019
Format:
eARC
Source:
NetGalley
Point-of-View:
Alternating Third
Cliffhanger:
View Spoiler »
No « Hide Spoiler
Genres:
Contemporary Romance
Pages:
352
Add It
:
Goodreads
Reading Challenges:
Rowena's 2019 GoodReads Challenge
Amazon
|
Barnes & Noble
|
The Ripped Bodice
|
Google Play Books
Series Rating:
The first rule of this book club:You don't talk about book club.

Nashville Legends second baseman Gavin Scott's marriage is in major league trouble. He's recently discovered a humiliating secret: his wife Thea has always faked the Big O. When he loses his cool at the revelation, it's the final straw on their already strained relationship. Thea asks for a divorce, and Gavin realizes he's let his pride and fear get the better of him.

Welcome to the Bromance Book Club.

Distraught and desperate, Gavin finds help from an unlikely source: a secret romance book club made up of Nashville's top alpha men. With the help of their current read, a steamy Regency titled Courting the Countess, the guys coach Gavin on saving his marriage. But it'll take a lot more than flowery words and grand gestures for this hapless Romeo to find his inner hero and win back the trust of his wife.
The Bromance Book Club is my introduction into Lyssa Kay Adam's writing and I enjoyed the experience. I thought the premise of this book (and of the series) was a pretty cute one and I wasn't sure how she'd pull it off but I thought she handled the bromance book club, the different characters really well and I'm looking forward to reading the other books in this series. So this book features Gavin and Thea Scott, a married couple who have lost their way and this book show us how they worked to fix their marriage.
Gavin Scott is a professional baseball player for the Nashville Legends and on the biggest night of his career, his marriage imploded and his wife asked him to leave…so he did. He's all kinds of messed up over it and after a few nights of thinking things through, Gavin, with the help of his best friend Del and some other friends, figures out that he wants to fight for his marriage and he wants to fight for his wife. He doesn't want to lose his family and even though he's got no idea how romance novels are going to help him woo his wife back, he's got nothing to lose so he picks up the book that his friends suggested he read, and he starts reading.
Thea Scott is a stay at home Mom who is fed up. She's fed up with her husband, the woman that she's turned into over the years and on the biggest night of her husband's career, she's fed up with her marriage. The minute he left, she swore that she was going to divorce him and get her life back. She was going back to school to finish her degree and she was going to find a fulfilling life that wasn't all about her being a Mom. She's ready for the next step but when Gavin wants a month to try to save their marriage in exchange for not fighting her for whatever she wants in the divorce she wants, she's stuck between a rock and a hard place because she doesn't want to give her husband another chance, she just wants to cut her losses and move on.
Seeing Gavin and Thea give in to the love that's been hiding between them and really working on fixing their issues made for a pretty emotional read. There were times when I wanted to strangle Gavin and hug Thea but then there were other times when I wanted to pull Thea's hair and hug Gavin. There were a lot of push and pulls in this book but I thought it worked for the overall story being told. The romance was smoking hot, the characters were engaging and the angst was pretty strong. I was here for it all. I'm glad that I picked this book up for review and I'm pretty anxious for more from the other characters in the book club. So yeah, I enjoyed this one and I definitely recommend.
Final Grade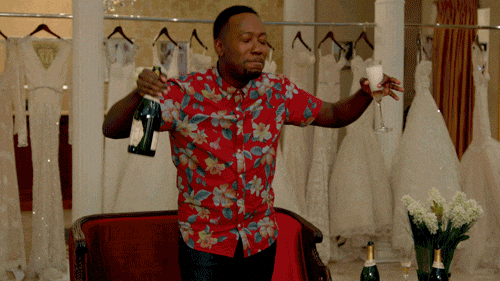 4.25 out of 5
The Bromance Book Club