Reviewer:
Rowena
Four Days of You and Me
by
Miranda Kenneally
Publisher
:
Sourcebooks Fire
Publication Date
: May 5, 2020
Format:
eARC
Source:
Edelweiss
Point-of-View:
First
Cliffhanger:
View Spoiler »
No « Hide Spoiler
Genres:
Young Adult
Pages:
304
Add It
:
Goodreads
Amazon
|
Barnes & Noble
|
The Ripped Bodice
|
Google Play Books
A new swoon-worthy romance following a couple's love story on the same date over four years.

Every May 7, the students at Coffee County High School take a class trip. And every year, Lulu's relationship with Alex Rouvelis gets a little more complicated. Freshman year, they went from sworn enemies to more than friends after a close encounter in an escape room. It's been hard for Lulu to quit Alex ever since.

Through breakups, make ups, and dating other people, each year's class trip brings the pair back together and forces them to confront their undeniable connection. From the science museum to an amusement park, from New York City to London, Lulu learns one thing is for sure: love is the biggest trip of all.
It's been a while since I've read anything by Miranda Kenneally. When her Hundred Oaks series ended, I was sad because I really liked that YA series. I loved how different each story was and how she covered all aspects of high school life. She covered athletes, band geeks, musicians, young Christians. If you've seen these kinds of characters in the hallways of your high school, she covered them all and I enjoyed every single book.
The blurb describes the story so well so I'm not even going to try to top that. This especially covers what the heart of the story is:
A new swoon-worthy romance following a couple's love story on the same date over four years.
This story takes place over four days, every year for four years. It tells the story of Lulu and Alex. They started out hating each other, then they didn't hate each other, then the loved each other but then they couldn't be together and then they realize that their feelings for each other are serious and not going anywhere so they should probably deal with them.
I was pretty stoked when I saw this book out for review. I'm a big fan of Kenneally's writing style and I'm stoked to report that she shines again in Four Days of You and Me. This story features a new cast of high school characters that I enjoyed getting to know. Both Lulu and Alex were charming characters that I couldn't get enough of. Seeing them really come into their own as individuals but also coming into their feelings for each other and then figuring out that their connection was a strong one. It was one worth figuring out. Their love for each other was pretty evident to us readers and I just really liked seeing where they started at the beginning of the book (freshman year) to where they ended at the end of the book (senior year). Lots of stuff happened, things that brought them together and pulled them apart but in the end, all of those things made both of them stronger people and their love for each other strong and fierce.
There were times when I wanted to strangle the both of them but understood that they had to do things, feel things, and reject things to really come into their own so I wasn't too mad about all of the bad choices made. Miranda Kenneally still shines as one of my favorite contemporary YA authors and I hope she continues to write these wonderfully romantic stories about young love. First love is always so passionate and she covers this so well. I will probably always read her stories, even when I'm old af. She's a rock star and this was another solid story from her.
Final Grade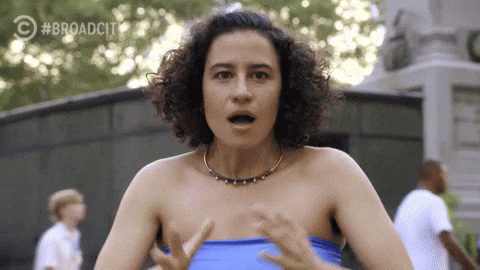 4.25 out of 5