Reviewer:
Rowena
The Upside of Falling
by
Alex Light
Publisher
:
Harper Teen
Publication Date
: February 18, 2020
Format:
eARC
Source:
Edelweiss
Point-of-View:
Alternating First
Genres:
Young Adult
Pages:
288
Add It
:
Goodreads
Reading Challenges:
Rowena's 2020 A-Z Reading Challenge
,
Rowena's 2020 Goodreads Challenge
,
Rowena's 2020 New to Me Challenge
Amazon
|
Barnes & Noble
|
The Ripped Bodice
|
Google Play Books
It's been years since seventeen-year-old Becca Hart believed in true love. But when her former best friend teases her for not having a boyfriend, Becca impulsively pretends she's been secretly seeing someone.

Brett Wells has it all. Being captain of the football team and one of the most popular guys in school, he should have no problem finding someone to date, but he's always been more focused on his future than who to bring to prom. When he overhears Becca's lie, Brett decides to step in and be her mystery guy. It's the perfect solution: he gets people off his back for not dating and she can keep up the ruse.

Acting like the perfect couple isn't easy though, especially when you barely know the other person. But with Becca still picking up the pieces from when her world was blown apart years ago and Brett just barely holding his together now, they begin to realize they have more in common than they ever could have imagined. When the line between real and pretend begins to blur, they are forced to answer the question: is this fake romance the realest thing in either of their lives?
I'm a sucker for a fake dating romance and this book promised one of those and it definitely delivered. I'm happy to report that this book was easy to read and easy to follow along with. It was exactly the kind of book that I was expecting so I was glad that I wasn't misled. The cover and the blurb matched the story and I was glad for it. It's getting pretty normal for me to pick a book based on the vibe of the cover, only to find that the story and the cover don't match. I will say that there was much about this book that I thought was pretty cheesy but when all was said and done, I didn't mind it. I didn't love this book but it was still a solid story with characters that made the reading adventure fun. This was a quick read and I enjoyed it so I'll definitely be on the lookout for more Alex Light books to read in the future.
This book follows Becca Hart and Brett Wells as they fall into a fake relationship to serve both of their purposes. Brett needs a fake girlfriend to get people off his back about never dating. He's pretty serious about working hard for his goals. When he overhears Becca talking about a mysterious boyfriend, he steps in to be that boyfriend. He steps in to help her but mostly as a way to solve his own problems. Their lie becomes a little hard to sell since they don't really know each other so they don't have much of a foundation to base their fake relationship but as they begin to get to know each other, they begin to realize that they're not that different and they like each other.
I liked both Brett and Becca. They were great kids with good heads on their shoulders and seeing the two of them get closer and closer was fun. They were both solid characters with hearts of gold and charm and I was rooting for them throughout the entire book. There were times when I thought that this book was much too easy to read, like there wasn't enough conflict to really carry the story but when all was said and done, I enjoyed the book and I enjoyed seeing how everything came together in the end so I recommend if you're a fan of contemporary young adult romances with heart, this one fits that bill.
Final Grade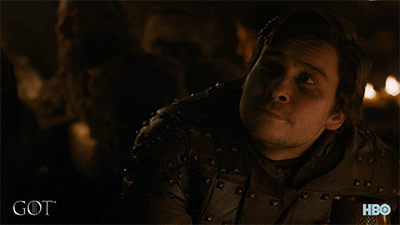 Grade: 3.25 out of 5