Reviewer:
Ames & Rowena
The Unhoneymooners
by
Christina Lauren
Publisher
:
Simon & Schuster
,
Gallery Books
Publication Date
: May 14, 2019
Format:
eARC
,
eBook
Source:
NetGalley
,
Purchased
Point-of-View:
First
Cliffhanger:
View Spoiler »
No « Hide Spoiler
Content Warning:
View Spoiler »
Secondary Characters Cheating, « Hide Spoiler
Genres:
Contemporary Romance
Pages:
395
Add It
:
Goodreads
Reading Challenges:
Rowena's 2019 GoodReads Challenge
Amazon
|
Barnes & Noble
|
The Ripped Bodice
|
Google Play Books
Olive is always unlucky: in her career, in love, in…well, everything. Her identical twin sister Ami, on the other hand, is probably the luckiest person in the world. Her meet-cute with her fiancé is something out of a romantic comedy (gag) and she's managed to finance her entire wedding by winning a series of Internet contests (double gag). Worst of all, she's forcing Olive to spend the day with her sworn enemy, Ethan, who just happens to be the best man.

Olive braces herself to get through 24 hours of wedding hell before she can return to her comfortable, unlucky life. But when the entire wedding party gets food poisoning from eating bad shellfish, the only people who aren't affected are Olive and Ethan. And now there's an all-expenses-paid honeymoon in Hawaii up for grabs.

Putting their mutual hatred aside for the sake of a free vacation, Olive and Ethan head for paradise, determined to avoid each other at all costs. But when Olive runs into her future boss, the little white lie she tells him is suddenly at risk to become a whole lot bigger. She and Ethan now have to pretend to be loving newlyweds, and her luck seems worse than ever. But the weird thing is that she doesn't mind playing pretend. In fact, she feels kind of... lucky.
The Unhoneymooners by Christina Lauren features Olive Torres and Ethan Thomas as they go on their sibling's honeymoon because the happy couple and everyone else that attended the wedding got serious food poisoning and couldn't go on their non-refundable trip. Olive and Ethan don't even like each other for reasons that neither of them is aware of but that is not going to stop them from going on this trip…for free.
Once they land in Hawaii, things get really complicated when they both have to pretend to be together …they get really good at pretending to be together, so good that it soon starts to feel like they're not pretending anymore. The trip brings out some truths between the two of them and when they return home, the party is still going but other things outside of their love bubble complicate things for them and Christina Lauren did their magic with bringing the drama. Olive and Ethan had to work for their happy ending and I thought everything was handled well.
Rowena: This was a fast read for me and I really enjoyed the whole thing. What about you, Ames?
Ames: It was a quick read for me too! I got swept right up into Olive and Ethan's story so I wanted to see how it all worked out. I love that they went from enemies to lovers. One thing that just made me so happy was how Ethan purposely got Olive's name wrong so then she started to do it too. I thought them calling each other by different names was too funny. Oscar…LOL The set up of the book was very well done too, the forced proximity really made Olive and Ethan see each other in a new light. There wasn't anything forced about how their minds change over time.
I liked how the characters were built up too. Olive was the unlucky twin but she still had a go-getter attitude and wasn't too woe is me. So I really felt for her when her sister and Ethan didn't believe her at the end of the book. Jerks. LOL.
What did you think?
Rowena: I had the same thoughts toward Ami and Ethan at the end…and the way that Ami confronts the big bad and Ethan shows up and you can just feel how sorry he was toward Olive? Man, Christina Lauren did a great job of writing that scene. It pulled at my feels and I was so Team Olive through it all.
This was such a work of fiction, a little over the top with certain things (the lucky and unlucky twin thing is one thing that comes to mind) but I didn't care about any of that. This book entertained the socks right off of me and I enjoyed getting to know Olive and Ethan, seeing them work things out between them since they spent so much time hating each other. They came together in a believable way and Ethan's grand gesture had me smiling from ear to ear. So good.
Ames: See, I don't know if I would have forgiven Ethan so quickly. Maybe I'm just a petty bitch and would have held on to my hurt for a bit longer but I thought it was too easy. Mind you Ethan did redeem himself…so it must just be me. haha!
I really liked Olive's character. She hated lying to her new boss and she couldn't lie to save her life! She did jump to conclusions quickly but Ethan always called her out on it so I liked that he balanced her that way. And I like that she eventually comes clean. She has integrity.
You know what I realized? The whole running into your ex with their new partner in Hawaii was very Forgetting Sarah Marshall. Remember that movie?
Anyway, I really enjoyed The Unhoneymooners. It made me laugh, it was definitely steamy and it was full of good characters. Even the extended family members were fun and added to the story. Olive had herself a little journey of self-discovery throughout the whole thing (especially around her career goals) so I feel like this one just checked all the feel-good boxes.
Rowena: Haha, you're right. This movie was so Forgetting Sarah Marshall. I forgave Ethan a lot sooner than I thought I would because I knew that he was sorry and he got me with the, "I'll spend the rest of my life being sorry for this" line so yeah, maybe it was just you. LMAO!
Olive was the highlight of this book for me. I loved her, her family support system and I loved her relationship with her twin sister. It wasn't perfect and I was annoyed with Ami at first but man do they really come around for me. This book was definitely funny but I could have used for some more steam. I think there was like one sex scene in the entire book, I didn't know that I needed more of those but it wouldn't have hurt this book.
Christina Lauren did their thing with this one and I'm glad that we read this one together. It was a lot of fun and I've come to expect these kinds of stories from the Christina Lauren duo. I give this one 4.25 out of 5 stars, you?
Ames: I'm giving the Unhoneymooners a 4.25 out of 5 as well.
Final Grades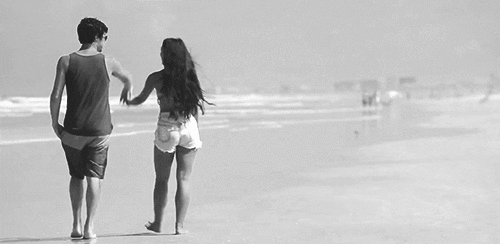 Ames: 4.25 out of 5
Rowena: 4.25 out of 5