Reviewer:
Rowena
The Traitor Queen
by
Danielle L. Jensen
Series:
The Bridge Kingdom #2
Also in this series:
The Bridge Kingdom
,
The Traitor Queen
,
The Bridge Kingdom
,
The Traitor Queen
,
The Bridge Kingdom
Publisher
:
Context Literary Agency
Publication Date
: September 1, 2020
Format:
eBook
Source:
Purchased
Point-of-View:
Third Person
Cliffhanger:
View Spoiler »
No « Hide Spoiler
Content Warning:
View Spoiler »
War, Violence, Bullying « Hide Spoiler
Genres:
Fantasy
Pages:
352
Add It
:
Goodreads
Reading Challenges:
Rowena's 2021 Goodreads Challenge
Amazon
|
Barnes & Noble
|
The Ripped Bodice
|
Google Play Books
Series Rating:
A queen now in exile as a traitor, Lara has watched Ithicana be conquered by her own father, helpless to do anything to stop the destruction. But when she learns her husband, Aren, has been captured in battle, Lara knows there is only one reason her father is keeping him alive: as bait for his traitorous daughter.

And it is bait she fully intends to take.

Risking her life to the Tempest Seas, Lara returns to Ithicana with a plan not only to free its king, but for liberating the Bridge Kingdom from her father's clutches using his own weapons: the sisters whose lives she spared. But not only is the palace inescapable, there are more players in the game than Lara ever realized, enemies and allies switching sides in the fight for crowns, kingdoms, and bridges. But her greatest adversary of all might be the very man she's trying to free – the husband she betrayed.

With everything she loves in jeopardy, Lara must decide who – and what – she is fighting for: her kingdom, her husband, or herself.
The Traitor Queen is the second book in the Bridge Kingdom series by Danielle L. Jensen and it was another emotionally charged, action-packed story that I was invested in from beginning to end. My heart hurt at every turn for Lara in this book. From her broken romance with her husband to the trust she broke with the people of Ithicana, lots of stuff was going on and Lara was determined to do what she can for the people whose trust she broke and fix whatever she could fix.
This book starts off and Lara's husband Aren has been captured by her father and she becomes even more enraged than she was before. She starts plotting to figure out how to get Aren free and how to make her father pay for everything that he's put her and her sisters through, not to mention the people of their home country. She's got a lot of atoning to do and she's got to work quickly because who knows what her Dad's got up his evil sleeves. So she's got her work cut out for her and her first order of business was gathering her forces on both Aren's side and her own side.
This book was jam-packed with action from beginning to end. On top of the action, there's a lot of soul-searching from the guilt that Lara feels on her part in where Aren's country is right now. After the ending of The Bridge Kingdom, I was really curious to see where Lara and Aren would end up. Seeing Lara strive to make things right, seeing her take what she felt she deserved, and then to see her crew come to her defense made me cry a lot. I felt her pain, her guilt, her love for everyone around her and I thought Danielle L. Jensen handled the telling of her and Aren's story so well.
This wasn't an easy story to read at all but I loved it. There were times that I got mad even though I knew that everyone was feeling exactly how they should have felt considering what they knew to be true. There were times when I got so frustrated with Aren because his emotions were all over the place and even though I knew he had a right to feel what he was feeling, I was still mad as hell at him. LOL. I finished this book and immediately had to discuss it with Ames and Holly because I was so filled up with every emotion. This was a damn great story and I am so looking forward to wherever Jensen takes us next. I'm so curious about so many things in this world so I can't wait for more. Do I recommend it? Hella.
Final Rating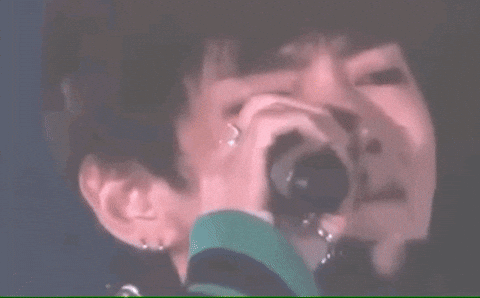 4.5 out of 5
The Bridge Kingdom