Reviewer:
Rowena
Yes No Maybe So
by
Becky Albertalli
,
Aisha Saeed
Publisher
:
Balzer + Bray
Publication Date
: February 4, 2020
Format:
eARC
Source:
Edelweiss
Point-of-View:
Alternating First
Genres:
Young Adult
Pages:
448
Add It
:
Goodreads
Reading Challenges:
Rowena's 2020 A-Z Reading Challenge
,
Rowena's 2020 Goodreads Challenge
,
Rowena's 2020 New to Me Challenge
Amazon
|
Barnes & Noble
|
The Ripped Bodice
|
Google Play Books
New York Times bestselling authors Becky Albertalli and Aisha Saeed have crafted a resonant, funny, and memorable story about the power of love and resistance.

YES

Jamie Goldberg is cool with volunteering for his local state senate candidate—as long as he's behind the scenes. When it comes to speaking to strangers (or, let's face it, speaking at all to almost anyone), Jamie's a choke artist. There's no way he'd ever knock on doors to ask people for their votes…until he meets Maya.

NO

Maya Rehman's having the worst Ramadan ever. Her best friend is too busy to hang out, her summer trip is canceled, and now her parents are separating. Why her mother thinks the solution to her problems is political canvassing—with some awkward dude she hardly knows—is beyond her.

MAYBE SO

Going door to door isn't exactly glamorous, but maybe it's not the worst thing in the world. After all, the polls are getting closer—and so are Maya and Jamie. Mastering local activism is one thing. Navigating the cross-cultural romance of the century is another thing entirely.
I've never read anything by either of these authors but I have been looking forward to doing so. I've heard a lot of good things about this book so I was looking forward to digging into my review copy. That's saying something too because I'm not a political person and I don't normally gravitate toward stories that deal with politics but I'm glad that I read this one. I thought the beginning was a little slow but there was a charm to the way that this story was told that I liked and am glad that I stuck with because both Albertalli and Saeed did a great job of telling Maya and Jamie's story.
So the story follows Jamie and Maya as they canvas their neighborhood for the local state senator candidate. They're both going through things in their lives and I really connected with the both of them even though I'm hella older than they are. Maya's dealing with her parents separating and her best friend not being around to talk things out with and Jamie is shy and he'd rather stay behind the scenes than speak in front of anyone. Seeing the two of these guys really come into their own over the course of this book and finding in each other, the friend that they both need in their lives was great. Seeing them talk about mature things was another plus for me. I thought the authors handled their backgrounds in a good way. Maya is a Muslim and Jamie is Jewish and I thought their conversations about their lives was real and it was authentic and I dug it.
It took me a little bit to warm up to both Maya and to Jamie but once I got a feel for who they were and what they were bringing to the story, I began to really enjoy the two of them and what was going on. I'm glad that I read this one and will definitely be reading more by these two authors. Their writing style is easy to follow along with and I will definitely be looking out for more of their books. If you're looking for something cute with a side of politics, check this one out. I think it's gonna be a hit.
Final Grade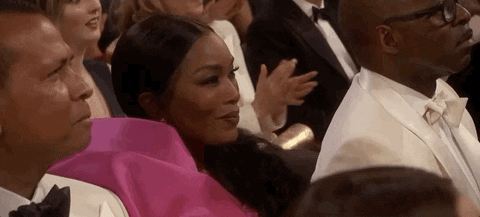 Grade: 3.5 out of 5