Casee: After the stellar month that August was for me, I'm disappointed that September has not started off the way I had hoped. I just haven't had the time nor inclination to read. I wouldn't call it a slump. I actually don't know what I would call it. I'm reading Lethal Nights by Lora Leigh. I think I was reading that last Friday. I put it down, then picked it up, etc. Now I'm actually really reading it. I'm not far enough in to decide if I like it yet.
A.L. Jackson is my new audiobook glom. I really, really like her. It doesn't hurt that almost all of her books are narrated by Andi Arndt and Zachary Webber. I heart those two. Right now I'm listening to Lead Me Home by A.L. Jackson. Again, I'm too early in to decide if I like it or not.
Holly: I finished reading Death Knell by Hailey Edwards and decided to take a break from the series. Book 5 hasn't been announced yet, and I want to wait until closer to its release before I continue on. It's a great series, but the reveal of the MCs past is moving pretty slow and I want to know I can get resolution before I go on. I finished Selkies Are a Girl's Best Friend by Molly Harper. It was a cute, light read. I'm excited for the next book (assuming there are more).
I'm currently listening to Ain't He Precious by Juliette Poe (aka Sawyer Bennet). I'm not loving the narrators, but the story is cute so far so I'm going to continue on. I'm reading Well Met by Jen Deluca. I'm only a few pages in so I can't say how it is yet, but I've heard good things.
Rowena: I'm finally reading again, guys! This is what I looked like last night when I finally finished a book: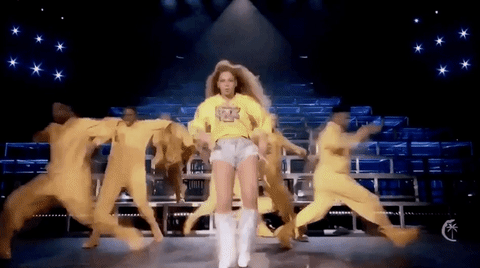 I finished Don't You Forget about Me by Mhairi McFarlane and man did I enjoy it. I cried a lot while reading the book and when it was all said and done, I sighed a giant sigh of relief that everything worked out for good ol' George. She was a fantastic character and I connected with her so much. Now, I'm reading Love on Lexington Avenue by Lauren Layne and I'm enjoying it just as much as I enjoyed the first book in this series. Lauren Layne really writes my kind of romances. After this, I will be diving into No Judgments by Meg Cabot.
Giveaway Alert
We are very fortunate here at Book Binge. We have loads and loads of books to read and we want to share the wealth so each week, we'll be tacking on a Freebie Friday giveaway to our What Are You Reading posts. This week, we're giving away…
Cowboy Stole My Heart
by
Soraya M. Lane
Series:
River Ranch #1
Publisher
:
St. Martin's Press
Publication Date
: January 2, 2018
Format:
Print
Genres:
Contemporary Romance
Pages:
296
Add It
:
Goodreads
Amazon
|
Barnes & Noble
|
The Ripped Bodice
|
Google Play Books
It takes true grit to build a billion-dollar dynasty like the Ford family ranch. But when it comes to finding love, all it takes is one handsome cowboy to steal a woman's heart…

SHE'S RIDING SOLO

As one of the heirs to the River Ranch fortune, Mia Ford is practically Texas royalty. But that doesn't mean she's some pampered princess. She can saddle up and ride a horse as well as any man, even a hard-working cowboy like Sam Mendes. For years, she's harbored a crush on the strong, silent horseman. But how can she make a move when she's his boss?

HE'S TAKING THE REINS

Sam Mendes is through with love—or so he thought. Still recovering from a breakup, he's doing everything in his power to resist Mia Ford. It's bad enough she's the kind of beauty who drives men wild with desire. It's even worse she's got him so worked up, aching to kiss her lips, when he's supposed to be working her ranch. Is this lovestruck cowboy willing to risk losing his job—and breaking his heart—to win the girl of his dreams?
What Are You Reading: Cowboy Stole My Heart
What are you reading this week? Any new favorites or books that drove you crazy? Share!