Reviewer:
Rowena
Heiress Gone Wild
by
Laura Lee Guhrke
Series:
Dear Lady Truelove #4
Also in this series:
The Trouble with True Love (Dear Lady Truelove #2)
,
The Truth About Love and Dukes (Dear Lady Truelove, #1)
,
The Trouble with True Love (Dear Lady Truelove, #2)
,
The Trouble with True Love (Dear Lady Truelove, #2)
,
Governess Gone Rogue (Dear Lady Truelove, #3)
Publisher
:
Harper Collins
,
Avon
Publication Date
: September 24, 2019
Format:
eARC
Source:
Edelweiss
Point-of-View:
Third
Genres:
Historical Romance
Pages:
384
Add It
:
Goodreads
Reading Challenges:
Rowena's 2019 GoodReads Challenge
Amazon
|
Barnes & Noble
|
The Ripped Bodice
|
Google Play Books
Series Rating:
Dear Lady Truelove,

My ward is driving me crazy. I have to marry her off and get her out of my life. There's just one problem…

When Jonathan Deverill promised a dying friend he'd be guardian to the man's daughter, he envisioned a girl in pigtails and pinafores, a child he could leave behind in some finishing school. Problem is, his ward is actually a fully-grown, defiant beauty whose longing for romance threatens to make his guardianship a living hell.

New York heiress Marjorie McGann wants a London season and a titled husband who can help her spend the Yankee millions she's inherited, and she thinks her new British guardian is the perfect person to help her find him. But Jonathan has no intention of letting his friend's fortune be squandered. Under his watchful, protective eye, Marjorie finds romance hard to come by...until one fateful night when her own guardian's devastating kisses makes her wonder if the greatest romance of all might be right in front of her.
Heiress Gone Wild is the fourth installment in Laura Lee Guhrke's Dear Lady Truelove series. It features Jonathan Deverill and American heiress, Marjorie McGann, as they take that long journey toward true love..with each other. I'm really enjoying this series so when this book came up for review, I knew that I was going to read it. Laura Lee Guhrke writes some fantastic historical romances and this was another fantastic historical romance for Jonathan and Marjorie.
Jonathan Deverill fled England to America to try to find himself but to also make something of himself. Now, he's returning to England with more baggage than he planned on. When his business partner died, Jonathan became the guardian of his late partner's daughter. A daughter that he barely found out about right before his partner died…and now that daughter has followed him to England and she's not a young girl like he thought but a full-grown woman? Things are definitely going to get interesting. Especially since Marjorie has no plans of returning to America. Marjorie is determined to live her best life and heading back to America to pick up teaching at the school she graduated from isn't part of her plans. She really just needs to ditch her guardian but an unexpected attraction is simmering between them and she's at a loss as to what to do with it all.
Guhrke did a really good job with this one. I really enjoyed getting to know Jonathan front and center and I absolutely enjoyed getting to know Marjorie. I loved how strong and smart she was and how determined she was to live her life on her own terms. Sure, she was pretty naive but seeing her really grow into herself and seeing her grow into her feelings for Jonathan made for an enjoyable reading adventure.
There's much to like about this story. Two main characters who are easy to connect with, a love that blossomed over the course of the book and a lot of dialogue that was easy to follow along with. Each scene brought this story together in a very engaging way and I'm super glad that I read it. If you're in the mood for a slow burn kind of romance between two very lovable characters, you should definitely add this one to your TBR piles. You won't be disappointed.
Final Grade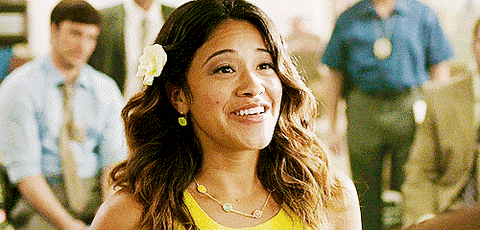 Grade: 4.25 out of 5
Dear Lady Truelove