Reviewer:
Rowena
Shadow Music
by
Julie Garwood
Series:
Highlands Lairds #3
Also in this series:
Shadow Music
,
Ransom
,
The Secret (Highlands' Lairds #1)
,
Ransom (Highlands' Lairds, #2)
,
Shadow Music
Publisher
:
Ballantine Books
Publication Date
: December 26, 2007
Format:
eBook
Source:
Purchased
Point-of-View:
Alternating Third
Cliffhanger:
View Spoiler »
No « Hide Spoiler
Genres:
Historical Romance
Pages:
339
Add It
:
Goodreads
Reading Challenges:
Rowena's 2019 A-Z Reading Challenge
,
Rowena's 2019 GoodReads Challenge
,
Rowena's 2019 TBR Challenge
Amazon
|
Barnes & Noble
|
The Ripped Bodice
|
Google Play Books
Series Rating:
For Princess Gabrielle of St. Biel, Scotland is a land of stunning vistas, wild chieftains, treacherous glens, and steep shadows--skullduggery, betrayal, and now murder. Prized for her exquisite beauty, the daughter of one of England's most influential barons, Gabrielle is also a perfect bargaining chip for a king who needs peace in the Highlands: King John has arranged Gabrielle's marriage to a good and gentle laird. But this marriage will never take place.

For Gabrielle, everything changes in one last burst of freedom--when she and her guards come upon a scene of unimaginable cruelty. With one shot from her bow and arrow, Gabrielle takes a life, saves a life, and begins a war.

Within days, the Highlands are aflame with passions as a battle royal flares between enemies old and new. Having come to Scotland to be married, Gabrielle is instead entangled in Highland intrigue. For two sadistic noblemen, underestimating Gabrielle's bravery and prowess may prove fatal. But thanks to a secret Gabrielle possesses, Colm MacHugh, the most feared man in Scotland, finds a new cause for courage. Under his penetrating gaze, neither Gabrielle's body nor heart is safe.
I read this a couple of months ago and have been really busy so I'm catching up on writing my reviews right now. Shadow Music is the third book in Julie Garwood's Highlands Lairds series and it follows Ransom, which came out ages and ages ago. While this book is part of the Highlands Lairds series, it can totally be read as a standalone. Reading this book brought back many memories of the other books that I have loved from Julie Garwood and it started an epic Julie Garwood binge readathon. I went back and re-read The Secret and Ransom and just kept right on re-reading all of my Garwood favorites. I enjoyed this book and even though it wasn't a favorite read of mine, it was still a solid read that even my picky book club friends enjoyed.
Gabrielle's father is a Baron from England and her mother is a Princess in St. Biel. St. Biel is a small country that has an interesting history that not very many people on St. Biel believe to be true. They believe the story of their homeland is more myth than truth but it's part of their history and everyone knows it. When the story of St. Biel's history becomes a real life threat to Gabrielle's life, this story really heats up. Between being a pawn in King John's efforts in trying to keep the peace with the Highland Lairds, her betrothed being killed and then coming upon an attack that starts a Highland war, there is much to dig into with this story.
Laird Colm MacHugh is trying to find out what happened to his brother. He is healing from injuries suffered from an attack at a nearby abbey and Colm means to find out what happened and who did this to his brother. He was not expecting to find himself engaged to an English lass who was just outed as a whore. As a favor to his friend, Brodick Buchanan, Colm steps up to protect the young lass and claim her as his. When she accepts his suit and then promptly disappears, Colm knows that he's going to have his hands full with this new fiancee.
There is a lot going on in this book but I thought that Garwood handled the storytelling really well. I was invested in what was going on with Gabrielle and Colm. I loved seeing them come together in love. I adored seeing Brodick again, hearing about the Maitlands and the Ramsays and even though Brodick brings up what went down in Ransom and got the details wrong (he said that Ramsay's brother Michael was taken when it was actually Iain's son Alec that was taken), I still really enjoyed this one. Gabrielle was a great heroine and I really loved her guards. I loved how loyal they were to each other. They didn't question anything or back down from anyone but Gabrielle and I really loved that. I also really loved seeing Gabrielle run circles around Colm until he couldn't help but love the heck out of her. There were parts of the book that I didn't care for, like the constant crap with the two English barons fighting over Gabrielle but I enjoyed the other bits enough that I could overlook them and their shenanigans.
This was a solid romance that I enjoyed from beginning to end and even though it's not my favorite book by Garwood, I'd still recommend it to fans of her other historicals. I really wish she'd write more historicals.
Final Grade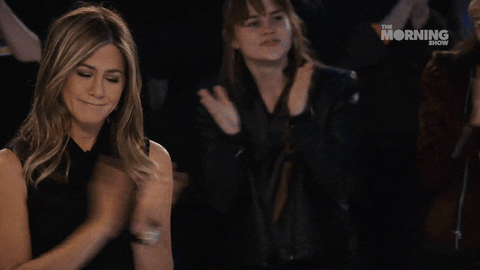 4 out of 5
Highlands Lairds