Reviewer:
Rowena
Bridal Boot Camp
by
Meg Cabot
Series:
Little Bridge Island #0.5
Also in this series:
No Judgments
Publisher
:
Harper Collins
,
Avon Impulse
Publication Date
: May 28, 2019
Format:
eARC
Source:
Edelweiss
Point-of-View:
First, Third
Cliffhanger:
View Spoiler »
No « Hide Spoiler
Content Warning:
View Spoiler »
None « Hide Spoiler
Genres:
Contemporary Romance
Pages:
96
Add It
:
Goodreads
Reading Challenges:
Rowena's 2019 GoodReads Challenge
Amazon
|
Barnes & Noble
|
The Ripped Bodice
|
Google Play Books
Series Rating:
From #1 New York Times bestselling author Meg Cabot comes the first story in her Little Bridge Island series—which also includes an excerpt from her forthcoming new full-length novel No Judgments!

Looking for a tropical escape?

Welcome to Little Bridge, one of the smallest—and most beautiful—islands in the Florida Keys, home to sandy white beaches, salt-rimmed margaritas, stunning sunsets, and some of the quirkiest—but also kindest and most resourceful—people you'll ever meet.

Physical trainer Roberta "Rob" James moved to Little Bridge hoping she'd found paradise, but things haven't turned out quite as she'd hoped. The closest Rob has come to her "happily ever after" is happy hour at the Mermaid Café with her buddy Bree, the bartender slash waitress who's got romance problems of her own.

But Rob's situation suddenly changes when sheriff's deputy Ryan Martinez accidentally enrolls in her bridal boot camp class. Turning mush into metal in time for the big day is Rob's passion (because even the happiest bride could use a little toning).

But what happens when a guy who's all mush meets a girl who's all metal?

They discover they have a lot to learn . . . about each other, themselves, and the island paradise they've come to call home.
This was a really short story but I don't even care because it's a Meg Cabot and I will probably always read new Meg Cabot books (her adult books, anyway) until the day I die. I enjoy her books that much. I can't say that I absolutely loved this book but that had more to do with there isn't much of a romance here. Sure, there's a story but I wanted so much more than what we got.
So in this book, Roberta James meets Ryan Martinez when he shows up for her bridal boot camp aerobics class. He's there trying to join a yoga class because he needs to work on his anger issues. His boss thinks that yoga will do the trick but when Ryan shows up at Rob's gym, he wasn't expecting to enjoy the aerobics class so much…and he wasn't expecting to like his instructor so much either.
So because this is such a short story, everything happens at warped speed and so much of that didn't work for me. They fell too hard, too fast but even though this book had a lot of that insta love going on, I still enjoyed reading it and I'm looking forward to reading the bartender, Bree with the sad eyes, story in the first book in this series, No Judgments. If we had another 100 pages or so to fully appreciate Robbie and Ryan, I think I would have liked this one more but oh well. I'm still interested in the others so it wasn't that bad.
Final Grade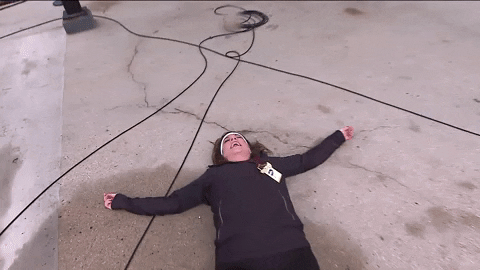 3.75 out of 5
Little Bridge Island