Reviewer:
Rowena
The Rest of the Story
by
Sarah Dessen
Publisher
:
Balzer + Bray
Publication Date
: June 4, 2019
Format:
eARC
Source:
NetGalley
Point-of-View:
First
Content Warning:
View Spoiler »
No « Hide Spoiler
Genres:
Young Adult
Pages:
400
Add It
:
Goodreads
Reading Challenges:
Rowena's 2019 GoodReads Challenge
Amazon
|
Barnes & Noble
|
The Ripped Bodice
|
Google Play Books
Emma Saylor doesn't remember a lot about her mother, who died when she was ten. But she does remember the stories her mom told her about the big lake that went on forever, with cold, clear water and mossy trees at the edges.

Now it's just Emma and her dad, and life is good, if a little predictable…until Emma is unexpectedly sent to spend the summer with her mother's family—her grandmother and cousins she hasn't seen since she was a little girl.

When Emma arrives at North Lake, she realizes there are actually two very different communities there. Her mother grew up in working class North Lake, while her dad spent summers in the wealthier Lake North resort. The more time Emma spends there, the more it starts to feel like she is divided into two people as well. To her father, she is Emma. But to her new family, she is Saylor, the name her mother always called her.

Then there's Roo, the boy who was her very best friend when she was little. Roo holds the key to her family's history, and slowly, he helps her put the pieces together about her past. It's hard not to get caught up in the magic of North Lake—and Saylor finds herself falling under Roo's spell as well.

For Saylor, it's like a whole new world is opening up to her. But when it's time to go back home, which side of her will win out?
Sarah Dessen has always written such high-quality stories that I'm not at all surprised that I was engrossed in Saylor's story from beginning to end. Emma Saylor lost her mother when she was ten years old and with the death of her mother, she lost contact with her mother's side of the family. She doesn't remember a lot about her mother's family since her mother became estranged from them when she was little but she does remember stories her mother used to tell her about the North Lake and the life her mother had there before Saylor was born. When her father remarries and Saylor needs a place to crash while he goes on his honeymoon, she finds herself back in her mother's world with a whole lot of questions. When we first meet Saylor, she's Emma but everyone in her mother's family calls her Saylor, just like her mother did when she was alive. This story is about how Emma became Saylor.
When Saylor gets to North Lake, she finds out that she had a giant family that she doesn't remember and yet there are pictures floating around that prove that she was, very much, a part of this family. That she spent significant time with these people but she doesn't remember very much. After years of being part of such a small family that consisted of her, her father and her grandmother and now her step-mother, being smack dab in the middle of so much family is overwhelming but I really loved seeing Emma grow into Saylor and just seeing her come into her own while getting to know the other side of her family.
I loved how she worked through learning about her mother. I loved seeing her develop relationships with people that were strangers to her when she first arrived at North Lake. I loved seeing her grow to care for every single person that she came into contact over the course of her stay there. I loved how by the end of the book, she had strong ties to her mother's family and I really loved how they taught her how family is sometimes messy but family is family through thick and through thin.
Sarah Dessen never fails to write stories that hit me right in the gut. She writes these emotional journeys for her characters and I'm always right there with them. I enjoyed the love interest in this one a lot more than I did in the last book that I read by her and I'm already looking forward to her next release. Saylor and Roo were an adorable couple and I loved seeing them grow closer and closer each day that Saylor stayed in North Lake. There were times when I got really frustrated with Saylor's Dad but even that is handled well and I definitely recommend this book to anyone wanting a sweet and emotional contemporary YA with charming characters and a main character that you'll be cheering on from beginning to end. This book is good, you should read it.
Final Grade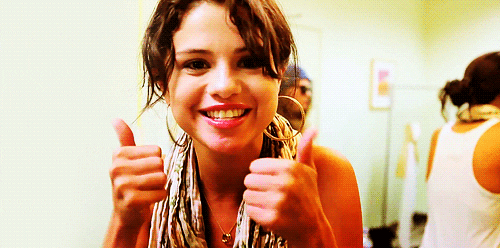 4.25 out of 5