Reviewer:
Rowena
Magic Triumphs
by
Ilona Andrews
Series:
Kate Daniels #10
Also in this series:
Magic Shifts
,
Magic Shifts
,
Magic Binds
,
Magic Bites
,
Magic Strikes
,
Iron and Magic
,
Magic Triumphs
,
Magic Bites
,
Magic Bleeds
,
Magic Burns
,
Magic Strikes
,
Magic Slays
,
Gunmetal Magic
,
Magic Rises
,
Magic Strikes
,
Magic Mourns
,
Magic Bleeds
,
Magic Dreams
,
Magic Slays
,
Gunmetal Magic
,
Magic Gifts
,
Magic Rises
,
Magic Tests
,
Magic Stars
,
Magic Shifts
,
Magic Steals
,
Magic Breaks
,
Magic Breaks
,
Iron and Magic
,
Magic Binds
,
Magic Triumphs
,
Magic Claims
Publisher
:
Ace
Publication Date
: August 28, 2018
Format:
eBook
Source:
Purchased
Point-of-View:
First
Genres:
Urban Fantasy
Pages:
328
Add It
:
Goodreads
Reading Challenges:
Rowena's 2020 Goodreads Challenge
Amazon
|
Barnes & Noble
|
The Ripped Bodice
|
Google Play Books
Series Rating:
Mercenary Kate Daniels must risk all to protect everything she holds dear in this epic, can't-miss entry in the thrilling #1 New York Times bestselling urban-fantasy series.

Kate has come a long way from her origins as a loner taking care of paranormal problems in post-Shift Atlanta. She's made friends and enemies. She's found love and started a family with Curran Lennart, the former Beast Lord. But her magic is too strong for the power players of the world to let her be.

Kate and her father, Roland, currently have an uneasy truce, but when he starts testing her defenses again, she knows that sooner or later a confrontation is inevitable. The Witch Oracle has begun seeing visions of blood, fire, and human bones. And when a mysterious box is delivered to Kate's doorstep, a threat of war from the ancient enemy who nearly destroyed her family, she knows her time is up.

Kate Daniels sees no other choice but to combine forces with the unlikeliest of allies. She knows betrayal is inevitable. She knows she may not survive the coming battle. But she has to try.

For her child.

For Atlanta.

For the world.
Magic Triumphs is the final chapter of the Kate Daniels series and it was so good that I had a moment after I finished where I let myself be sad that I'm done with these books. I'm so glad that we're not done with the world though. I'm looking forward to reading the Iron Covenant series and the Aurelia Ryder series. There's still so much to look forward to and man does that make me happy.
So this book is one helluva book. This was a really emotional read for me. I cried a lot. Lots of stuff happened and seeing Kate struggle to keep it together while bringing everyone together was a lot. She needed everyone to come together to defeat Roland and by some miracle she made it happen. Friends, family, enemies, they all came together to fight for Atlanta, and Kate was right there in the center of it all. Goodness, seeing Kate in this book and remembering Kate from the beginning of this series is pretty incredible. When we first met her, she was so closed off to relationships and people in general but to see her in this last book, you wouldn't have guessed it. She is the driving force for so many people and she's loved by so many people that only Kate could unite an entire city against a common enemy. Only Kate can make people set aside their differences and their issues to fight together.
There were so many characters that have come such a long way from the beginning of this series. Curran, Derek, Julie, hell even Gastek and Mahon. Goodness, Derek, and Julie were babies when we first met them and now they've grown and they're fighting the bad guys along with the people that raised them. Julie is a big sister and Derek is a man who is loyal and ready to take on the world.
I feel like I keep saying the same thing over and over again in my reviews of the books in this series but I promise they're true in every case. This book was filled with everything that makes a story great. The growth of the characters that we have all come to know and love is fantastic and the humor is present at every turn, despite the seriousness of their situation. Ilona Andrews writes incredible stories of good vs. evil and this is one of my top favorites of all the books that I've read by them. This book has is an emotional finale that will be hard to beat. I loved everything about this book and I highly recommend it. Read Iron and Magic first though because that story leads into this one. It's another good one so it's worth the wait to read this one.
Final Grade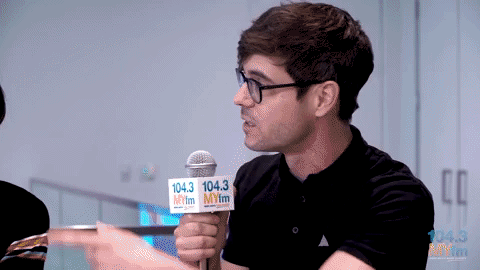 4.5 out of 5
Kate Daniels
The Iron Covenant
Related Posts