Reviewer:
Ames and Rowena
The Bridge Kingdom
by
Danielle L. Jensen
Series:
The Bridge Kingdom #1
Also in this series:
The Bridge Kingdom
,
The Traitor Queen
,
The Bridge Kingdom
,
The Traitor Queen
,
The Traitor Queen
Publisher
:
Context Literary Agency
Publication Date
: June 9, 2020
Format:
eBook
Source:
Purchased
Point-of-View:
Third Person
Cliffhanger:
View Spoiler »
Yes « Hide Spoiler
Genres:
Fantasy
Pages:
356
Add It
:
Goodreads
Reading Challenges:
Rowena's 2021 Goodreads Challenge
Amazon
|
Barnes & Noble
|
The Ripped Bodice
|
Google Play Books
Series Rating:
What if you fell in love with the one person you'd sworn to destroy?

Lara has only one thought for her husband on their wedding day: I will bring your kingdom to its knees. A princess trained from childhood to be a lethal spy, Lara knows that the Bridge Kingdom represents both legendary evil - and legendary promise. The only route through a storm-ravaged world, the Bridge Kingdom controls all trade and travel between lands, allowing its ruler to enrich himself and deprive his enemies, including Lara's homeland. So when she is sent as a bride under the guise of fulfilling a treaty of peace, Lara is prepared to do whatever it takes to fracture the defenses of the impenetrable Bridge Kingdom.

But as she infiltrates her new home - a lush paradise surrounded by tempest seas - and comes to know her new husband, Aren, Lara begins to question where the true evil resides. Around her, she sees a kingdom fighting for survival, and in Aren, a man fiercely protective of his people. As her mission drives her to deeper understanding of the fight to possess the bridge, Lara finds the simmering attraction between her and Aren impossible to ignore. Her goal nearly within reach, Lara will have to decide her own fate: Will she be the destroyer of a king or the savior of her people?
This book came highly recommended by Holly so Ames and I chose to read it together this month and to say that it was a really great recommendation is putting it mildly. This book packed a really great punch and kicked off this series beautifully.
So this story is about Princess Lara of Miridrina who travels to the kingdom of Ithicana to fulfill her country's part of the peace treaty with the late King of Ithicana. She is to marry King Aren of Ithicana but she is also putting into action, a plan that her father, the King of Miridrina, has been plotting for the last fifteen years. A plan that depends on Lara to make happen.
When Lara gets to Ithicana, she is not a fan of the King, his sister, or the people and she is deadset on the plan she was sent in for but the longer she's there, the more she realizes that there are holes in what she grew up learning about Ithicana, it's King and the people. The closer she gets to her husband, the more torn she is.
Lara's journey is not an easy one because falling in love with her husband and her new home was not in the plan at all.
Rowena: Alright Ames, we're kicking off 2021 on a great note, wouldn't you agree? What did you think of this one?
Ames: I definitely agree- yay for us picking up our buddy reviews again! And second, thank you to Holly for recommending this series. I was in a bit of a slump so although this took me a minute to get into, once I was I couldn't put it down. I was completely caught up in Lara's story and you know what? I don't even like spies or spy tropes. LOL But I liked Lara and I thought the author did an excellent job showing the struggle Lara was faced with. And the world-building was so easy to get into. It wasn't heavy or difficult to follow at all.
What did you think?
Rowena: I think the same. It took me a little bit before I was fully invested in Lara's journey but once the story took off, I was all in. I had a little bit of anxiety going on because like you, I'm not the biggest fan of spies or the spy trope but I thought Danielle L. Jensen handled everything well. Her writing style was really easy to follow and I finished this book, then immediately had to start the next book because I was that invested in what was going on.
I will say something that Holly brought up after I finished reading this one. I would have been royally pissed off if I had read this book back before book 2 was released. I don't think I would have been able to stand not being able to continue the story after I was done with this one. This one ended on a sort of cliffhanger, do you think?
Ames: This is the exact reason why I let series build up before reading all the books close together. LOL, I could not have imagined waiting any time at all to see what happened with Lara! I jumped immediately into the next book. haha
I don't want to be too spoilery but this book – there was one scene in particular where I was like "Nooooooooo!!!" and sure enough, it bit Lara in the ass. I was annoyed with Lara's reticence in telling Aren how she felt. I understand that she was basically brainwashed by her father and his men regarding the Ithicanians but yeah, I was annoyed with Lara and how long she took to make up her mind. However, I understand WHY. I just didn't like it. LOL.
Rowena: Haha, I know exactly what you're talking about because I was screaming the same. That totally bit Lara in the ass and all I have to say for that is if she had opened her mouth, and trusted her husband (who had proven himself time and time again to her) with the truth, her ass would have been fine. But noooooo….haha.
I thought it took her far too long to come clean about everything and when she finally does, I was heavy sighing all over the place because girl…it was too little too late.
This book was super engaging and I couldn't read it fast enough. From almost the beginning to the end, I could not get enough. I was wrapped up in everything that was going on and when the ending was coming and things were really coming together, I dreaded getting to the end. I didn't want it to end. I was so invested in the romance between Aren and Lara, Lara getting to know the people of Ithicana and seeing her come to care for everyone. I think the weakest part of the story was that ending, which I thought was abrupt but I'm glad that I had the next book ready to go because I jumped right into the next book when I finished this one.
I'm so glad that we decided to give Danielle L. Jensen a try, I really enjoyed this one and can't wait for the next book in this series. I'm giving this a 4.5 out of 5, what about you?
Ames: I'm glad this book defeated my reading slump. It was super engaging and really, I can't stress this enough, for a fantasy book the world-building was incredibly easy to get into. That's huge for me because these days I lose interest so easily. I am giving The Bridge Kingdom 4.25 out of 5. And for potential readers out there, make sure you buy book 1 and book 2 so you don't have to wait! LOL!
Final Rating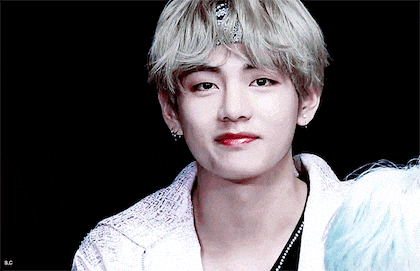 Ames: 4.25 out of 5
Rowena: 4.5 out of 5
The Bridge Kingdom
Related Posts