Reviewer:
Rowena
Magic Binds
by
Ilona Andrews
Series:
Kate Daniels #9
Also in this series:
Magic Shifts
,
Magic Shifts
,
Magic Binds
,
Magic Bites
,
Magic Strikes
,
Iron and Magic
,
Magic Triumphs
,
Magic Bites
,
Magic Bleeds
,
Magic Burns
,
Magic Strikes
,
Magic Slays
,
Gunmetal Magic
,
Magic Rises
,
Magic Strikes
,
Magic Mourns
,
Magic Bleeds
,
Magic Dreams
,
Magic Slays
,
Gunmetal Magic
,
Magic Gifts
,
Magic Rises
,
Magic Tests
,
Magic Stars
,
Magic Shifts
,
Magic Steals
,
Magic Breaks
,
Magic Breaks
,
Iron and Magic
,
Magic Triumphs
,
Magic Triumphs
,
Magic Claims
Publisher
:
Ace
Publication Date
: September 20, 2016
Format:
eBook
Source:
Purchased
Point-of-View:
First
Genres:
Urban Fantasy
Pages:
333
Add It
:
Goodreads
Amazon
|
Barnes & Noble
|
The Ripped Bodice
|
Google Play Books
Series Rating:
The new, "heart-stopping"* novel in the New York Times bestselling series that "defines urban fantasy."*

Mercenary Kate Daniels knows all too well that magic in post-shift Atlanta is a dangerous business. But nothing she's faced could have prepared her for this…

Kate and the former Beast Lord Curran Lennart are finally making their relationship official. But there are some steep obstacles standing in the way of their walk to the altar…

Kate's father, Roland, has kidnapped the demigod Saiman and is slowly bleeding him dry in his never-ending bid for power. A Witch Oracle has predicted that if Kate marries the man she loves, Atlanta will burn and she will lose him forever. And the only person Kate can ask for help is long dead.

The odds are impossible. The future is grim. But Kate Daniels has never been one to play by the rules…
Magic Binds is the ninth book in the Kate Daniels series and this book had a lot of the end is near vibes going for it, at least for me. Kate and Curran are planning their wedding and stuff just keeps coming up that they have to deal with and most of the shenanigans start and end with her evil ass manipulator of a father, Roland.
It took me a while to get this book read because I was super distracted by a bunch of other stuff going on in my life. This pandemic has introduced me to a bunch of new to me things and reading kind of fell to the side but I knew that I wanted to read this book and I knew that I was going to finish the Kate Daniels series this year and so I kept right on pushing through until there was no turning back. The Ilona Andrews duo are really good at their job. After nine books, you'd think that they would run out of steam but nope, they just keep right on delivering the goods.
I enjoyed this one a lot and I didn't think I could love Kate and Curran any more than I already did but reading this book made a liar out of me. I loved them both more. I really like that though they're both these serious badasses, at the end of the day, they're just as normal as you and me. Kate had a job, she had a family and friends and she had a whole lot of responsibility. She didn't take any of these things for granted and she worked her ass off to be there for everyone, get the job done, and made sure to be home every night to make dinner. It's so easy to see yourself in Kate and in each and every single book, I connected with what she was going through, what she was feeling, and even though I didn't always agree with her, I still really loved her character.
In this book, she's dealing with her father taunting her, trying to drag her into one mess after another mess and she doesn't have time for him or his shenanigans but when he kidnaps her friend, she can't just sit idly by while Roland tortures him so she decides that she's had enough of Roland's shit and goes to get her friend.
This one is another winner and I am so sad that my reading adventure with Kate front and center is coming to an end. I'm really looking forward to continuing in the same world with the Aurelia Ryder and even the Iron Covenant series but I'm sad that Kate and Curran's series is coming to an end. It's been a really great reading adventure and this book was just one of many wonderful journeys. I love seeing everyone come together to help Kate fight the bad guys and there's just so much goodness in this one. The humor that we all know and love, the action is there, and the characters are all shining examples of why this series is so popular. If you haven't read this book (I'm looking at all of my So Cal blogger buddies), you should definitely fix it. It's SOOOOO GOOOD, I promise!
Final Grade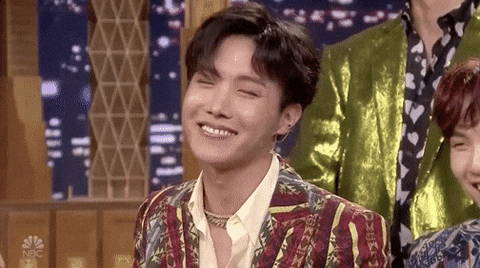 Grade: 4.25 out of 5
Kate Daniels
Related Posts