Reviewer:
Rowena
The Rebel King
by
Kennedy Ryan
Series:
All the Kings Men #2
Also in this series:
The Kingmaker
Publisher
:
Self-Published
Publication Date
: November 18, 2019
Format:
eBook
Source:
Kindle Unlimited
Point-of-View:
Alternating First
Cliffhanger:
View Spoiler »
No « Hide Spoiler
Content Warning:
View Spoiler »
Violence, Violent Death, Torture « Hide Spoiler
Genres:
Contemporary Romance
Pages:
388
Add It
:
Goodreads
Reading Challenges:
Rowena's 2020 Goodreads Challenge
Amazon
|
Barnes & Noble
|
The Ripped Bodice
|
Google Play Books
Series Rating:
Ambition. Revenge. Love.

RITA® Award-winning author Kennedy Ryan delivers the gripping conclusion to the All the King's Men Duet.

Raised to resist. Bred to fight. Survival is in my blood and surrender is never an option.

Though surrender is what Maxim Cade demanded of my body and heart, I had other plans. We were fast-burning fascination and combustible chemistry, but the man I trusted with everything was a trickster. A thief who stole my love. If what we had was a lie, why did it feel so real? The man I swore to hate will have it all, and wants me at his side. But power is a game, and we're the pawns and players.

Facing insurmountable odds, will we win the world, or will we lose it all?
The Rebel King is the final book in Kennedy Ryan's All Kings Mens duet and it really packed a punch. Considering how the first book ended, I shouldn't have been surprised but I was. This book knocked me on my ass far too many times and each time, I was shook. A lot happens in this book and through it all, I looked like this..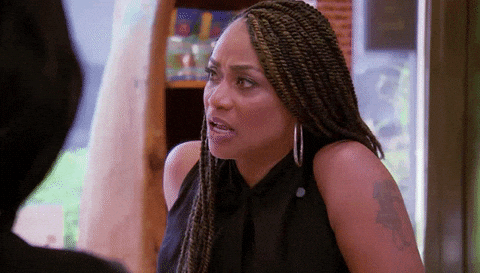 So this book picks up right where book 1 ended and we're immediately thrown into the action. Maxim finds out, goes a little crazy and then goes to work. Lennix is the most important thing in his life and there was no way that he was going to go down without a fight so I snickered my way through the beginning because the bad guys? Yeah, they thought. I'm really glad that the suspense at the beginning wasn't dragged on and on because to be honest, I wasn't here for that. I was here for Maxim and Lennix figuring out how to be together when they lived some complicated lives. When Lennix gets home, and their romance picks up again, things really got interesting for me.
Maxim was not an easy person to be with and Lennix was too strong for some of the shit that he tried to pull and I was so glad to see Lennix make him pick his battles because she wasn't one to let anyone run her life the way that he wanted to. I'm not going to lie, there were times when I wanted to kick Maxim in the dick for a lot of the shit he tried to pull in this book. I mean, I get that he had the scare of his life and that he didn't want a repeat. I even understood that because of the person that he was, she needed the extra security but the way he went about protecting Lennix left a bad taste in my mouth and made me want to punch him in the dick. I'm sooo glad that he got better and that Lennix was patient enough with him to get him to understand where she was coming from. I loved that they worked through their issues together.
Kennedy Ryan is damn good at her job. She wrote the hell out of this book and even though there were times when I wanted to choke people out, and times when I cried my eyes out because my heart broke into a million pieces, Kennedy worked her magic and made everything come full circle in a way that was super satisfying. Maxim and Lennix went through so much in both of these books but in the end, they were stronger than ever and their love was rock solid. I was overcome with emotion many times while reading this book but my heart was full when I finished. This was a great set of books and Kennedy Ryan has cemented herself at the top of my auto=buy list. So great!
Final Grade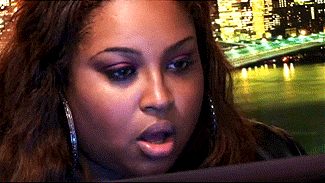 Grade: 4.25 out of 5
All the Kings Men Duet
Related Posts