Reviewer:
Ames, Holly, and Rowena
Getting Schooled
by
Christina C. Jones
Series:
The Wright Brothers #1
Publisher
:
Self-Published
Publication Date
: January 11, 2016
Format:
eBook
Source:
Kindle Unlimited
Point-of-View:
Alternating First
Cliffhanger:
View Spoiler »
No « Hide Spoiler
Genres:
Contemporary Romance
Pages:
334
Add It
:
Goodreads
Amazon
|
Barnes & Noble
|
The Ripped Bodice
|
Google Play Books
Series Rating:
When 26 year old Reese accepts a position as a grad assistant, she has no idea an unpleasant encounter with a student will lead to the discovery of what she calls "the trifecta": fine, intellectual, and a little bit rude – three qualities she finds irresistible in a man. She has no intention of doing anything with that discovery – nothing long term, at least. But everybody knows what happens to best laid plans. Jason is a grown man. 28 years old, seasoned and scarred by his real-life experience in the world, he's at Blakewood State University to finish his degree and move on. The last thing he's interested in is the female population on campus… but sexy, infuriating Reese might be a notable exception. This isn't a story of opposites attract. More like counterparts clash. Neither of them is afraid to do battle, and neither is willing to back down. Love and war, win or lose… somebody's gonna end up getting schooled.
Holly, Rowena and I took a bit of a break with our buddy reviews in 2019 but we're back for 2020. Our first book is Getting Schooled by Christina C. Jones. Reese is a grad assistant at Blakewood State University and she develops a nerd-crush on one of the student's writing. Imagine her surprise when the student in question turns out to be Jason 'Jay' Wright, a smart-ass who pushes her buttons and likes to verbally spar with her.
Ames: All right you two, what did you think of Reese and Jay?
Rowena: I thought this was a super fun romance. There were times when I thought Reese was super extra but as the book progressed, so did my feelings toward Reese. She was strong, she was smart and seeing her fall for Jay was great. I had a good ol' time with this book. I was just bummed that I read this one so fast. It was a short but sweet read.
Holly: I thought it was really cute. I liked Jay and Reese, though I agree Reese was super extra sometimes. I didn't really get frustrated with Jay as much, but she annoyed me at times. Still, this was a quick, light read and I'm really looking forward to reading more about the Wright brothers.
Ames: I love that she was attracted to his writing at first. I can get behind that! Lol But yes like you two I really enjoyed this one. I liked that he was a vet and was older. How cute was the subplot with their parents? And I could see the Grayson thing coming a mile away!
Rowena: Same! I loved that they developed little crushes on each other through their emails too. I just enjoyed the whole thing. Their parents little dating story was cute and I loved seeing Reese with her mother. Their relationship was a lot of fun and I just thought the whole story was super cute.
I'm so ready to jump into the other Wright brothers books. I thought the pacing was good, the romance was steamy and I was left mighty curious about the doctor brother and Devyn.
This one gets 4 out of 5 from me. What about you guys?
Holly: I thought the parents' dating story was cute, too. There were a couple typos that pulled me out of the story and a couple times Reese got on my nerves, but otherwise this was just a fun, cute read. Nothing super heavy, but really engaging.
4 out of 5 from me, too.
Ames: I'm giving this one a 4 out of 5 as well. It was a good introduction to a new-to-me author and I'll definitely be checking out more by her.
Final Grade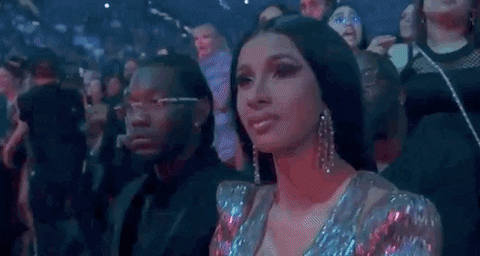 Ames: 4 out of 5
Holly: 4 out of 5
Rowena: 4 out of 5
The Wright Brothers
Related Posts