Reviewer:
Rowena
The One for You
by
Roni Loren
Series:
The Ones Who Got Away #4
Also in this series:
The Ones Who Got Away
,
The Ones Who Got Away
,
The One You Can't Forget
,
The One You Fight For (The Ones Who Got Away, #3)
Publisher
:
Sourcebooks Casablanca
Publication Date
: December 31, 2019
Format:
eARC
Source:
Edelweiss
Point-of-View:
Third
Cliffhanger:
View Spoiler »
No « Hide Spoiler
Content Warning:
View Spoiler »
Domestic Abuse, Emotional Abuse « Hide Spoiler
Genres:
Contemporary Romance
Pages:
352
Add It
:
Goodreads
Reading Challenges:
Rowena's 2020 Goodreads Challenge
Amazon
|
Barnes & Noble
|
The Ripped Bodice
|
Google Play Books
Series Rating:
The highly-anticipated fourth book in Roni Loren's unforgettable The Ones Who Got Away series.

She got a second chance at life.Will she take a second chance at love?

Kincaid Breslin wasn't supposed to survive that fateful night at Long Acre when so many died, including her boyfriend—but survive she did. She doesn't know why she got that chance, but now she takes life by the horns and doesn't let anybody stand in her way.

Ashton Isaacs was her best friend when disaster struck all those years ago, but he chose to run as far away as he could. Now fate has brought him back to town, and Ash doesn't know how to cope with his feelings for Kincaid and his grief over their lost friendship. For Ash has been carrying secrets, and he knows that once Kincaid learns the truth, he'll lose any chance he might have had with the only woman he's ever loved.
The One for You is the final book in The Ones Who Got Away series by Roni Loren. I'm so sad that this series is done and over with because it's been such a great and emotional journey for me. When we first met these characters in The Ones Who Got Away, I wasn't expecting to fall in love with these characters and their stories so much. I thought Roni Loren did such a fabulous job of telling these stories and giving these characters a voice that resonated with me in each and every single book. I just really liked this series and I can't wait to see what Loren has planned next. I'm all aboard the Roni Loren fangirl train. 🙂
So this book features our last standing friend, Kincaid Breslin. Kincaid was the bubbly blonde that brought the four friends together again and pretty much held everyone to the words they'd given over a decade ago after the school shooting and their support group sessions came to an end. Each woman had written a letter, that they then buried and promised to revisit 10 years later. Well over time, the four friends each went their separate ways and forgot…Kincaid reminded them and helped each of them move forward with their lives. In this book, we see those three friends return the favor with Kincaid.
Over the course of the series, we see just how important the friendship between the women is to their stories as their romances are. These women have come a long way since that first book and I loved seeing their friendship solidify with each passing book. They became a family and that along with Kincaid and Ash's story had me in tears for most of this book. I'm talking like ugly cry in the middle of the night because I couldn't put this book down. I was all in my feels throughout this entire story. From the flashbacks to the here and now, I cried a lot. I'm a sucker for the unrequited love trope and Loren did a great job of showcasing the hurt feelings, the inability to move on, the frustration and just, everything. Every single chapter moved the story along and I loved how seeing the past collide with the present and then build and build and build until everything made sense. When things are finally all out in the open and there are no more secrets, no more confusion, when it's all out on the table and both characters have to live with the choices they make? Swoon. I had all of the feels.
I loved Ash, I thought he was a great hero. I thought Loren did a great job of showing the reader how his childhood shaped who he was as a man. Though I spent quite a bit of the book, frustrated with Ash for not going after the girl, by the end, every choice he made, every time he bit his tongue, made sense. So when he swallows his pride and does the one thing he never thought he'd do…for Kincaid? OMG, the tears continued. There was no doubt in my mind that Ash belonged with Kincaid. There's no doubt in my mind that Ash was devoted to KC back when they were kids and then again as adults.
Kincaid turned out to be my favorite of the four friends. I thought my favorite book was going to be Rebecca and Wes' book because I absolutely loved theirs but nope. This book ended the series on such a high note that Roni Loren shot right to the top of my auto-buy list. This book is my first 5-star read of the year and Kincaid was a huge reason for that. I'm so glad that we finally got her childhood story. Her's was not an easy story to tell but man, Kincaid came so far from that lost young girl with the neglectful mother and no real home to call her own. When she finally, finally gets the happy ending she's always wanted, my heart was so full for both her and Ash that I stayed up for an extra 30 minutes just rereading my favorite parts of the book. I re-read the letters. Ash's declaration. The epilogue. There's a lot of good stuff in here and if you haven't read this series yet, I highly recommend it. These characters really come into their own, moving forward after such a huge tragedy and it was all just so good. I'm going to miss these characters so much. Love this!
Final Grade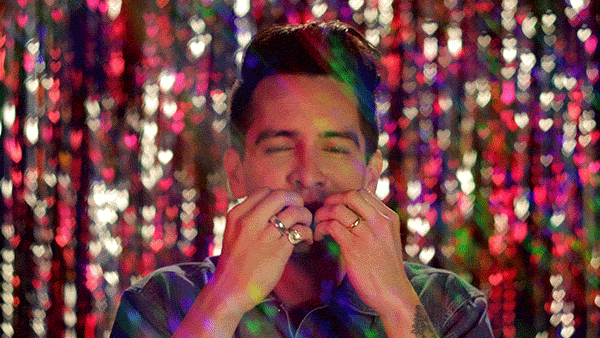 Grade: 5 out of 5
The Ones That Got Away
Related Posts