Reviewer:
Rowena
The Kingmaker
by
Kennedy Ryan
Series:
All the Kings Men #1
Also in this series:
The Rebel King
Publisher
:
Self-Published
Publication Date
: October 28, 2019
Format:
eBook
Source:
Kindle Unlimited
Point-of-View:
Alterntaing First
Cliffhanger:
View Spoiler »
Unfortunately, Yes « Hide Spoiler
Content Warning:
View Spoiler »
Mention of Native American Women Disappearing and nobody searching or caring about them « Hide Spoiler
Genres:
Contemporary Romance
Pages:
344
Add It
:
Goodreads
Reading Challenges:
Rowena's 2019 GoodReads Challenge
,
Rowena's 2019 TBR Challenge
Amazon
|
Barnes & Noble
|
The Ripped Bodice
|
Google Play Books
Series Rating:
Raised to rule, bred to lead and weaned on a diet of ruthless ambition. In a world of haves and have nots, my family has it all, and I want nothing to do with it.

My path takes me far from home and paints me as the black sheep. At odds with my father, I'm determined to build my own empire. I have rules, but Lennix Hunter is the exception to every one of them. From the moment we meet, something sparks between us. But my family stole from hers and my father is the man she hates most. I lied to have her, and would do anything to keep her. Though she tries to hate me, too, the inexorable pull between us will not be denied.

And neither will I.
The Kingmaker is the first book in Kennedy Ryan's All the King's Men duet and it was also the last book that I read in 2019. I really, really enjoyed this one and I don't say that lightly because this book is hella political and politics are not my jam. But Kennedy Ryan did her thing again because I ate this book up.
This story covers like a decade in the lives of the two main characters, Maxin Kingsman Cade and Lennix Moon Hunter. Lennix is a Native American young woman who lost her mother when she was young. Her mother went to Seattle for a pipeline protest and never came home. She was never found and Lennix doesn't think enough was done to help her family get the closure they needed. She doesn't know what happened to her Mom and I think that played a huge part in while she picked up activism at such an early age. She was a big spokesperson for the Native American people in her area and she led peaceful protests against corporate oil companies that wanted to build pipelines on her people's sacred lands, pipelines that would contaminate their water. So it's not a huge surprise that she despises everything that has to do with Warren Cade. Warren Cade is the head of Cade Energy and he's doing everything that Lennix is fighting against.
Maxim is determined to be his own man. He refuses to back down from joining his father's company because his father will not listen to Maxim's ideas on how to build a better energy company using methods that will help with climate change. His Dad's main focus has been money and he makes a lot of it in the oil business so he's not willing to listen to Maxim. Maxim grew up listening to his father speak, seeing his father in action so he knows that his father is relentless and ruthless and Maxim wants no part of that. He's determined to learn all that he can so that he can build a better world for everyone and he's hell-bent on doing it on his own, without his father's influence.
When Maxim and Lennix meet for the first time, Lennis is too young for him but he's very interested. There's chemistry in spades sizzling between them but Maxim is bummed that she's so young. He knows that she's going to grow up to be an amazing woman and he was right. When they meet up again four years later, Lennix is older and Maxim is still interested. They spend a week together in Amsterdam and they fall in love but their love is shortlived because their lives take them in opposite directions and they drift apart for some more years…and then Lennix finds out that Maxim was keeping a huge secret from her and she is determined to never let him close enough again.
Seeing these two meet, fall in love and then are torn apart, only for them to come back together years later with one of them fighting for a love that he knows is worth everything made for a really interesting romance. I fell hard for both Lennix and Maxim. They were both intense characters that were strong on their own but in my opinion, better together. Their love was strong and it was fierce and it never completely fizzled out after years and years of separation. Kennedy Ryan will pull at your emotional strings with this one because it's not an easy romance but man was it a worthwhile one. This book isn't getting 5 stars from me but that's only because of that ending. I'm not a fan of cliffhanger endings and this has one so if you're wanting to read this, there's your warning…but on the bright side, the follow-up book, The Rebel King is available for you to immediately jump into if you need to.
Final Grade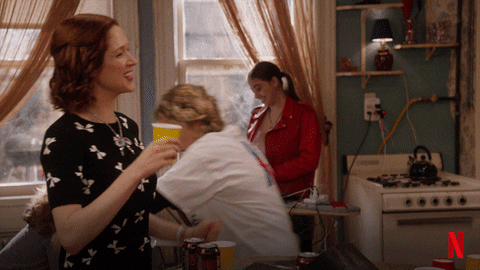 4.75 out of 5
All the King's Men
Related Posts