Reviewer:
Rowena
Love Lettering
by
Kate Clayborn
Publisher
:
Kensington
Publication Date
: December 31, 2019
Format:
eARC
,
eBook
Source:
NetGalley
,
Purchased
Point-of-View:
First
Cliffhanger:
View Spoiler »
No « Hide Spoiler
Genres:
Contemporary Romance
Pages:
320
Add It
:
Goodreads
Reading Challenges:
Rowena's 2020 Goodreads Challenge
Amazon
|
Barnes & Noble
|
The Ripped Bodice
|
Google Play Books
In this warm and witty romance from acclaimed author Kate Clayborn, one little word puts one woman's business—and her heart—in jeopardy . . .

Meg Mackworth's hand-lettering skill has made her famous as the Planner of Park Slope, designing beautiful custom journals for New York City's elite. She has another skill too: reading signs that other people miss. Like the time she sat across from Reid Sutherland and his gorgeous fiancée, and knew their upcoming marriage was doomed to fail. Weaving a secret word into their wedding program was a little unprofessional, but she was sure no one else would spot it. She hadn't counted on sharp-eyed, pattern-obsessed Reid . . .

A year later, Reid has tracked Meg down to find out—before he leaves New York for good—how she knew that his meticulously planned future was about to implode. But with a looming deadline, a fractured friendship, and a bad case of creative block, Meg doesn't have time for Reid's questions—unless he can help her find her missing inspiration. As they gradually open up to each other about their lives, work, and regrets, both try to ignore the fact that their unlikely connection is growing deeper. But the signs are there—irresistible, indisputable, urging Meg to heed the messages Reid is sending her, before it's too late . . .
Love Lettering has been on my TBR list for a while now and I've been hearing such great things about it so I was really looking forward to reading it. I read the entire thing in one day and while I enjoyed the book as a whole, I thought the beginning really dragged and it took me until chapter 9 before I started warming up to Meg, to Reid, and to everything that was happening in the book.
Our heroine, Meg Mackworth is the Planner of Park Slope. She's made a name for herself with her custom planner business. She's a hand-lettering specialist who handwrites party invitations, personal planners and she used to handwrite wedding invitations but her during her last wedding invitations job, she did something she shouldn't have and so she made sure it wouldn't happen again by quitting the wedding invitation side of her business. From now on, she's only doing custom hand-lettering for clients who want custom planners, she's working on a portfolio of ideas for a stationary line that she's hoping to get a big sponsorship contract for. She tries not to think about the hidden pattern she wrote into that last wedding invitation and it's been a year so she thinks she's moved on from it until the groom shows up, wanting to know why she wrote that hidden code into his invitation.
Meg and Reid spark up a friendship that begins with Meg needing to find inspiration for her stationery line. She invites Reid along with her on walks around New York City so that she can find inspiration for her line and so Reid can discover the beauty of New York for himself. Reid is not happy in New York and Meg wants to show him that if he gave New York a fair shot, he would come to love it just as much as she did. They got to know each other on these walks around New York. They played games while they searched for signs around the city and ultimately, they fell in love on these walks.
Like I said before, it took me quite a while to get into this story. I just wasn't all that interested in the beginning and that's weird for me because I LOVE planners. I love all things planning and hand-lettering but I really struggled with this book at the start. I'm really glad that I stuck with this book though because I really came to love Meg, to love Reid, and to love New York. I'm a West Coast girl through and through but while I was reading this book, I could totally see myself moving to New York and falling in love with the city and the signs. This was a slow burn romance and I guess I was too anxious for the romance to pick up but Kate Clayborn has a writing style that flows nicely. This story unrolls slowly and picks up steam with each passing chapter. When I finished the book, I had a big ol' grin on my face and I loved the heck out of Reid and Meg. I loved seeing Meg come into her own and I really enjoyed seeing Reid and Meg come into their feelings for each other. This was a good romance and I definitely recommend.
Final Grade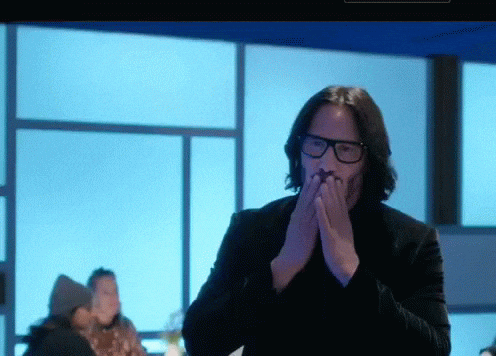 Grade: 3.75 out of 5
Related Posts