Reviewer:
Rowena
We Met in December
by
Rosie Curtis
Publisher
:
Harper Collins
,
William Morrow Paperbacks
Publication Date
: November 5, 2019
Format:
eARC
Source:
Edelweiss
Point-of-View:
Alternating First
Genres:
Contemporary Romance
Pages:
400
Add It
:
Goodreads
Reading Challenges:
Rowena's 2019 GoodReads Challenge
Amazon
|
Barnes & Noble
|
The Ripped Bodice
|
Google Play Books
Following a year in the life of a twenty-something British woman who falls hard for her London flat mate, this clever, fun, and unforgettable romantic comedy is the perfect feel-good holiday read.Two people. One house. A year that changes everything.

Twenty-nine-year-old Jess is following her dream and moving to London. It's December, and she's taking a room in a crumbling, but grand, Notting Hill house-share with four virtual strangers. On her first night, Jess meets Alex, the guy sharing her floor, at a Christmas dinner hosted by her landlord. They don't kiss, but as far as Jess is concerned the connection is clear. She starts planning how they will knock down the wall between them to spend more time together.

But when Jess returns from a two-week Christmas holiday, she finds Alex has started dating someone else—beautiful Emma, who lives on the floor above them. Now Jess faces a year of bumping into (hell, sharing a bathroom with) the man of her dreams…and the woman of his.
Jess has finally done it. She's stepped away from the comforts of the life she lived with her ex-boyfriend and made the move to London, where she finally went after her dream job. She'd never be able to afford to live in London on her own so when her college roommate offers her a room to rent in the mansion that she inherited from her late grandmother, Jess has nothing standing in her way…so off she goes to London to start a new life. As nervous as she was about this major life change, on her first night in her new house, Jess meets Alex, one of her roommates that she immediately feels a connection with. She has such high hopes that her and Alex have the chemistry to make a go of it that she leaves for a week-long ski trip with her best friends with a happy heart. But when she returns, she finds out that Alex is actually seeing another of her roommates, Emma, and Jess has to let go of the fantasy she'd been rocking and settle into a platonic friendship with him.
The premise of this story was what caught my eye at first. I'm a sucker for the one that got away trope and boy is this one of those stories. Jess was a charming female lead and I was really invested in what she was going through all throughout the book. My heart was bruised right along with her when she returns from her ski trip to find Emma sneaking out of Alex's room. Every single time that she went to bed with her earplugs in because she did not want to hear anything, I sighed sadly along with her. But as bad as I felt for her, there were times when I wished she would have spoken up, both her and Alex, to be honest, because there were too many missed opportunities. All of those missed opportunities slowed the book down for me. I spent quite a few chapters, annoyed that they both made such huge life changes because they wanted to feel something, to make a difference and yet when it came to opening up about their feelings for each other, they just didn't.
I did like Jess' character. I liked that she was finally living the life she had always dreamed of and I really loved the relationship between her and her grandmother. I even understood why she didn't speak up at first about her feelings for Alex because things between him and Emma messed that up but after all of the time that they spent in each other's company and growing closer and closer, I just wish she had thrown her feelings out into the open and let Alex deal with them. I didn't need the complication of another person thrown into the mix to make things interesting for me. I wanted them to figure out how to be together without all of the extra people.
I also liked Alex though there were plenty of times that I wanted to smack some damn sense into him. Every time that he hooked up with Emma, knowing full well he didn't return her feelings, made me want to knee him in the balls but when he finally gets his head out of his ass, I rejoiced because it was a long time coming. I liked his walks with Jess and seeing their friendship really grow and blossom into such a beautiful friendship and I loved seeing them grow into their feelings for each other. There's a lot to enjoy in this book. From the roommates, to the friendships that developed and fizzled out, to the family support and the romance between Alex and Jess, there's great stuff here but the slow moving middle pushed my enjoyment into the 3 stars section instead of the 4's. Still, if you're looking for a slow burn romance between roommates, give this one a go.
Final Grade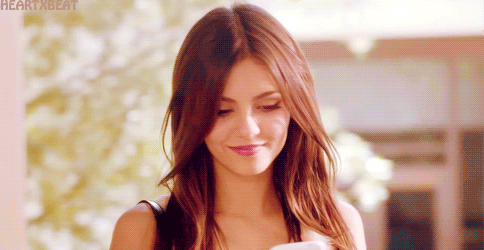 3.5 out of 5
Related Posts