Reviewer:
Rowena
Twice in a Blue Moon
by
Christina Lauren
Publisher
:
Gallery Books
Publication Date
: October 22, 2019
Format:
eARC
Source:
NetGalley
Point-of-View:
First
Cliffhanger:
View Spoiler »
No « Hide Spoiler
Genres:
Contemporary Romance
Pages:
358
Add It
:
Goodreads
Reading Challenges:
Rowena's 2019 GoodReads Challenge
Amazon
|
Barnes & Noble
|
The Ripped Bodice
|
Google Play Books
As an adventurous send-off to her childhood, eighteen-year-old Tate Jones travels with her grandmother from their small town in Northern California to London. But the vacation of a lifetime is wonderfully derailed by the appearance of two charming Vermont farmers: grandfather Luther and his handsome grandson Sam.

Sam and Tate fall hard and fast. For two glorious weeks, the couple share their hopes, dreams, and secrets. Sam admits he suspects his grandfather is dying and that this could be the last trip they take together, and Tate reveals that she is the hidden daughter of one of the biggest film stars in the world—a secret she's never told anyone before.

But when Tate is exposed by a crush of cameras and reporters, she knows she's been betrayed by the one person she thought she could trust. She is forced to decide whether she will return to her quiet life or embrace being in the public eye. So when Sam reappears in her world more than a decade later, can Tate forgive the past and rekindle the passion they shared on their magical trip abroad? And does she even want to?
Christina Lauren's latest addition to their backlist released last month and I couldn't get my hands on it fast enough. It may have taken me a little bit to get this review written but reading the book? Nah. I read this one as soon as I could. My initial thoughts on this book upon first finishing it were that it wasn't my favorite book by this fantastic writing duo but it certainly wasn't my least favorite either.
So Twice in a Blue Moon tells the story of Tate and Sam. They met the summer after Tate graduated from high school and went on a trip to England with her grandmother. Sam, who was twenty-one at the time was there on his own vacation with his grandfather. When the two of them keep bumping into each other and then swap hotel rooms, a friendship sparks between them. They spend a good chunk of their vacations getting to know each other under the stars in London. Tate, who is the daughter of an aging A-List actor is pretty closed off from the world. She lives in a small town in the Bay area with her mother and her grandmother and she lives far away from the limelight of Hollywood. Nobody knows who her father is and she's kept that secret close to her vest for the longest of times. She remembers the mob that greeted her the last time she was found out and she has no wish to repeat that adventure. There are three people in her life that know who she really is and when she meets Sam, she feels a connection with him that has her opening up to him about things she never speaks about aloud. She falls head over heels in love with Sam and even though she was only eighteen, she knew her mind and she knew her heart and both of them wanted Sam. So when Sam betrays her trust in the cruelest of ways, she leaves him behind and never looks back.
Years and years later, Tate has become a break out star in Hollywood and she's just signed on to shoot a movie with her Dad. It'll be their first job together and Tate secretly hopes that they'll finally forge a bond that's real and not the smile for the camera's relationship that they have now. This movie could be a really big break for Tate and she's stoked to be a part of the film until she comes face to face with Sam. An all grown up Sam that is just as good looking, if not more good looking than he was the last time she saw him.
So this story is told in parts. The first part is for young Sam and Tate. We see them falling in love as young adults in London and their love was super sweet but fun. I really enjoyed the young Sam and Tate. I loved seeing their friendship grow and grow into a love that took them both by surprise and yet I fully supported. A summer romance that they both wanted to try to keep alive when they returned home held so much promise and I was here for it…until Sam does the unthinkable and then I was heartbroken for Tate. I mean, she didn't trust anyone with that information but she trusted Sam and he did her dirty. So that brings us to part two, when they come together on the movie set of the movie that Sam wrote about his grandparents. They're both grown adults now and on Tate's part, there's a lot of resentment and on Sam's part, there's remorse. I thought I'd get a whole lot of groveling from Sam and sadly, we didn't get that. A huge part of the reason for that was this story was told in first person, strictly from Tate's point of view. She's pissed off at Sam (rightfully so) and so that's what we see. We see glimpses of Sam being remorseful and we see Sam's apology to Tate but for me, it wasn't enough. Sam didn't grovel nearly enough to make up for the giant kick in the teeth he delivered to Tate all those years ago.
I will say that I adored all of the side characters. Tate's best friend Charlie was the bomb. I love me a loyal bitch and Charlie was that and more. I loved how fiercely she had Tate's back and I was really hoping that her and Nick would become a thing. I really adored Nick and wished that his part was a bigger part of the story. I felt like the biggest thing about the movie that Sam wrote was the relationship between his white grandmother and his black grandfather. Nick's reasons for wanting to do the movie hit me in my feels and I wanted more from that so I was bummed when it was such a small part of the book. Also, the whole thing with her Dad felt displaced. Like, it didn't really fit in with everything else in the book. I wish that was dropped and that Tate hadn't wasted so much time and energy into trying to forge a bond with her Dad that he just did not seem to want to reciprocate. I felt like she was too old to still be chasing after her father's affection. When all of that was said and done, I was completely underwhelmed.
This book was a lot more serious than other Christina Lauren books. It's not the rom=com books that we've come to expect from Christina Lauren like Josh and Hazel's Guide to Dating or My Favorite Half-Night Stand. I enjoyed the first half a lot more than I enjoyed the second half but overall, the story was solid and I'm glad that I finished it. I'm looking forward to the next one from Christina Lauren for sure.
Final Grade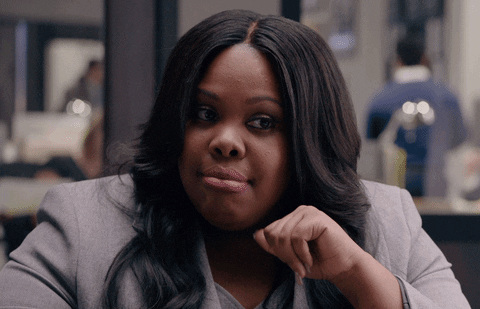 3.5 out of 5
Related Posts